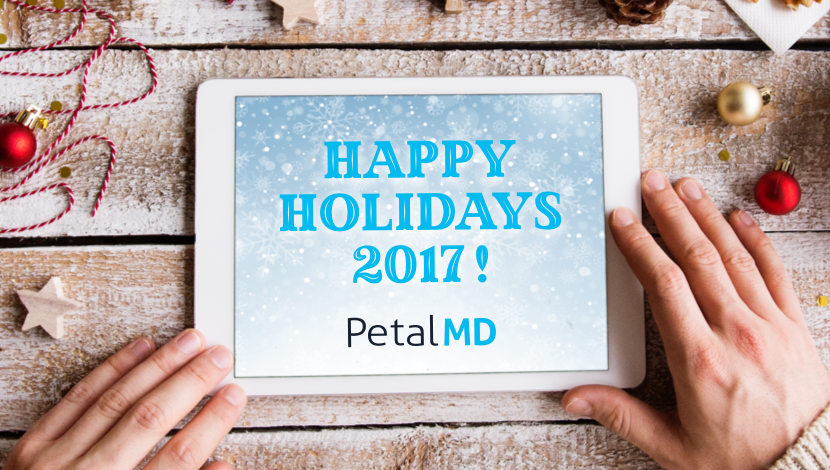 What a busy year 2017 was! We've built so many features around your feedback, to help you save even more time. In fact, over 3,000 improvements were made to our web platform and 250 to our mobile apps.
PetalMD solutions are now used by 35,000 healthcare professionals and available to 1.2 million patients. This year was the most active to date with thousands of shift trades between physicians and over a million secure messages. As for the medical clinics using our appointment bookin system, they were more efficient than ever and offered an even better service to their patients.

A Special Thanks to Healthcare Organizations
To everyone who is part of the follwing heathcare organization across Canada, France and Belgium, the PetalMD team would like to say thank you for this amazing year and wishes you happy holidays!
2017 Features and Upgrades
Some of the 3000 improvements made to the PetalMD solutions this year were of greater importance. To celebrate the holiday season, here's our pick of this year's main PetalMD solution enhancements.
The Improved Interface
Throughout 2017, we invested a lot of effort in developing and fine tuning a new interface that centralizes all the PetalMD solutions. Launched in October, the new interface is even more powerful than before in terms of performance and security. It incorporates many of our users' suggestions, while taking into account the best practices in ergonomics, to provide a new and optimal user experience.

The Android App for your Schedules
In 2017, we officially launched the PetalMD app for Android devices. Although the vast majority of our users are on iOS mobile devices (Apple), the Android application has been installed more than 1,000 times since its launch and has already received several updates. Now that this new app is available, every single PetalMD user can access their calendar(s) from their mobile device.
Real-time Updates for Hospital On-call Lists
Hospital staff and physicians, who check on-call lists often, will be happy to learn that they no longer have to manually refresh those lists. Changes made to physician schedules now appear on the on-call list in real-time.
Notification Preferences
In 2016, some users asked for more control over the number of notifications they were receiving. And we were listening, in 2017 all users were able to customize their notification preferences by choosing under what circumstances they get their notifications and on which device(s).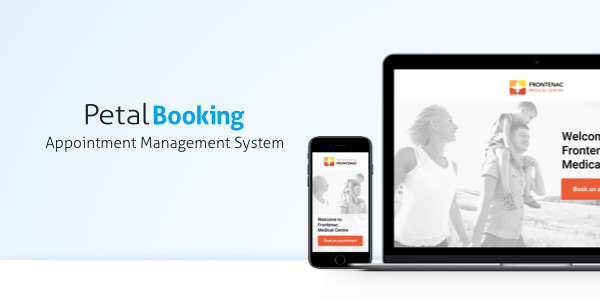 Features Exclusive to Petal Booking
In 2016, PetalMD launched its medical clinic Appointment Management System, which offers an online appointment booking portal for a clinic's website. It also includes automated appointment reminders and confirmation requests. In 2017, clinics using Petal Booking gained access to several new features.
Automated Reminders with Attached Files
Since 2017, clinics can attach instructions and/or forms to their automated appointment reminders. These can be fill out directly by the patient, saving valuable time in the patient welcoming process.
Online Service Request Forms
Medical clinics can now automatically guide patients to the right type of appointment, without spending valuable time on the phone, thanks to customizable online service request forms. Patients can even upload mandatory medical documents, such as a prescription.
Priority Appointment Lists
Contacting patients for follow-up medical appointments takes a lot of time and it has to be done in a strategic order to respect patient priorities, which are . That's why in 2017, we offered Petal Booking users the possibility to create patient lists to automate medical follow-ups. The Appointment Management System then sends automated notifications to these patients with an invitation to book their next appointment.
Integration with New Electronic Medical Records (EMRs)
Petal Booking now integrates with 6 different electronic medical record systems including for example: Softinfo, KinLogix and Omnimed. This means medical clinic staff can continue to manage their appointments directly from their EMR, while taking advantage of the features exclusive to PetalMD's Appointment Management System.
It's just the start!
Follow our communications in the coming months to get information about the next solutions enhancements. Until then, we wish you happy holidays!