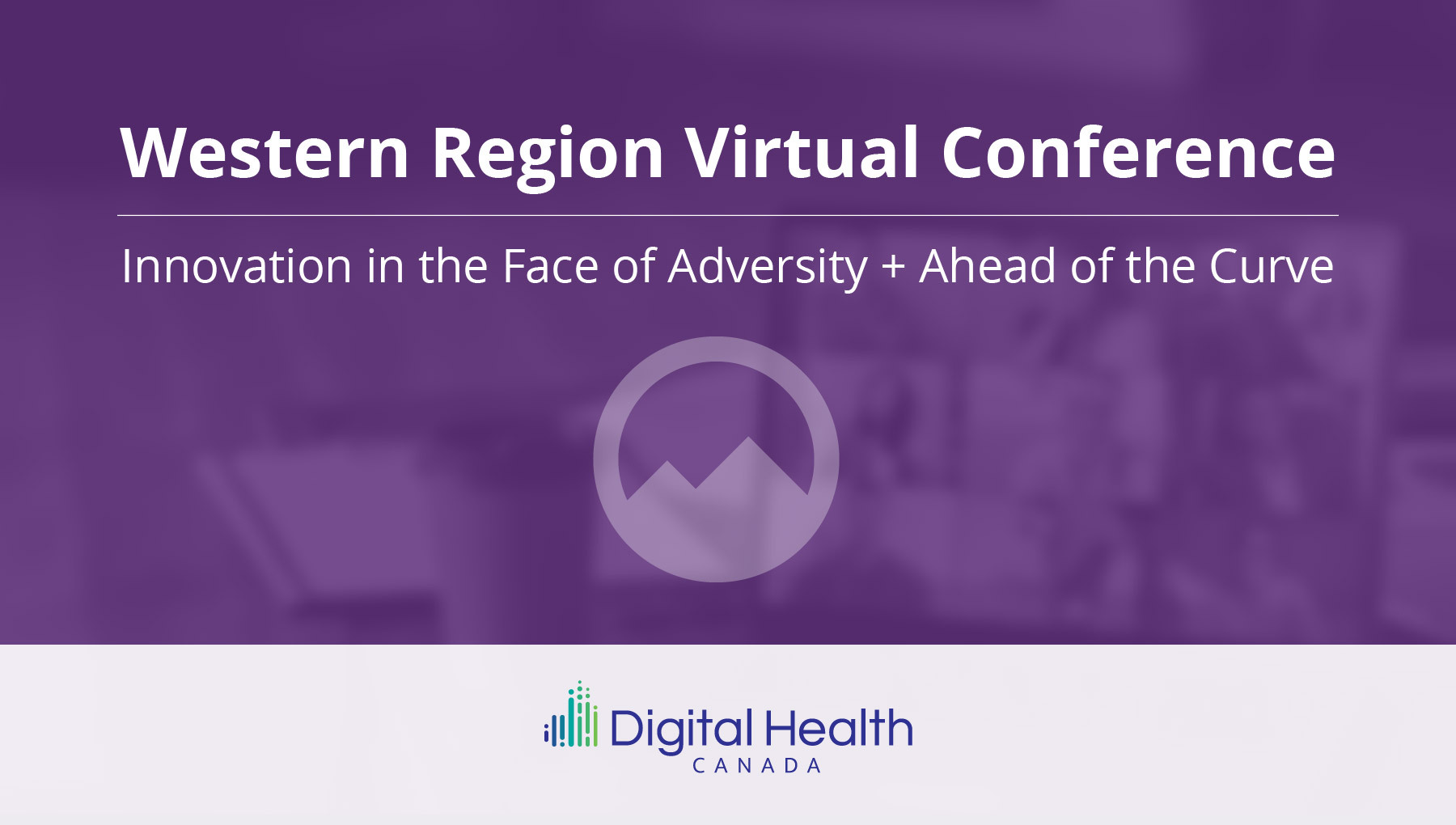 The Western Region Virtual Conference will be held over March 9-10, 2021 and combines the annual Calgary Winter Conference (presented by Digital Health Canada and ANHIX) and the Vancouver Ahead of the Curve Conference. Why should you participate? Here's 5 reasons why we think you should be excited to attend.
1. Get Updates on Western Canada's Response to COVID-19
This won't come as a surprise, but the pandemic will be part of the discussion. However, this time around you'll have the opportunity to learn more about how Western Canada responded to COVID-19 in various ways, including the management of international travellers quarantine (The Border Pilot Program), the vaccine (Vaccine Panel Discussion), telehealth (Remote Monitoring for Rapid Pandemic Response) and artificial intelligence implementation (Building Resilience to Global Epidemic Threats Using Big Data).
2. Compare Different Provincial Health Strategies
Does Alberta and British Columbia have similar visions for healthcare? If you attend both the BC Digital Health Strategy and Fostering a Vibrant Digital Health Sector in Alberta presentations, you might get a better understanding of the innovative approaches in Canada's western provinces and then be able to determine your own answer.
3. Get Insights on the Direction of Virtual Health
Physicians have been integrating virtual health into their practice for over a decade now, but the pace accelerated dramatically in 2020. What are the current challenges and benefits of virtual health? What's the post-pandemic vision? There is a lot to learn by attending these two panel discussions: Evolving Virtual Health in Alberta and Defining Virtual Care in Canada: A Lexicon and Maturity Model for Providing Healthcare in a Digital World.
4. Networking with an Innovative Mindset
Is there a new process or technology you would like to integrate into your team? Probably. The thing is, implementing innovations is not something you do alone: you need support, expertise and advice from others who did it before you. In other words, you need a network. With that in mind, don't miss the Virtual Networking roundtables that will occur during both days of the event. You can even be proactive and contact one of the amazing speakers right now to schedule a discussion.



5. Meet Some Sponsors Who Can Help You Become a Change Leader
The conference is an occasion to network with healthcare managers and professionals, along with top industry representatives. If you're interested in improving access to care by getting real-time data on your medical workforce, why not contact us to schedule a virtual meeting? We help healthcare organizations ensure optimal care coverage by centralizing medical workforce supply management in time. Give it a try!