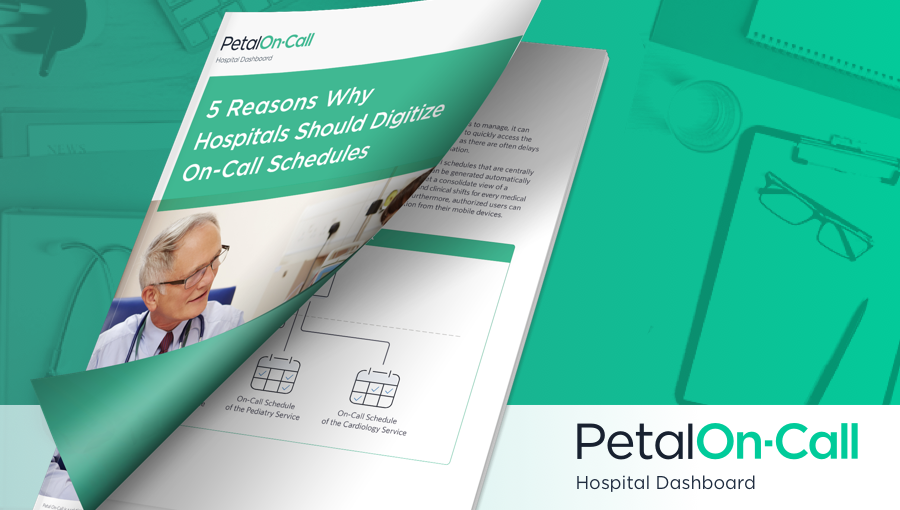 Hospital managers are increasingly turning to digital technologies to improve management and communication processes, particularly for on-call schedules. By digitizing and centralizing the hours of care and the clinical schedules of all medical services, the staff of the hospital derives several benefits, which are all important reasons to go digital.
In particular, the staff has access to an on-call list which is updated in real time and which provides a clear picture of the availability, along with contact details, of all the on duty doctors for the various services. Hospital staff gets access to a real-time overview of all on-call physician and clinical shifts, while improving collaboration. These are the fundamental reasons why they switch to digital.
Download our Whitepaper for Free
Would you like your hospital to gradually let go of the use of paper, fax and pager organizational methods and upgrade them for more modern technologies? We have gathered, for you, 5 excellent reasons to go digital for the management of on-call physicians' schedules
Download the document 5 Reasons Why Hospitals Should Digitize On-Call Schedules below.