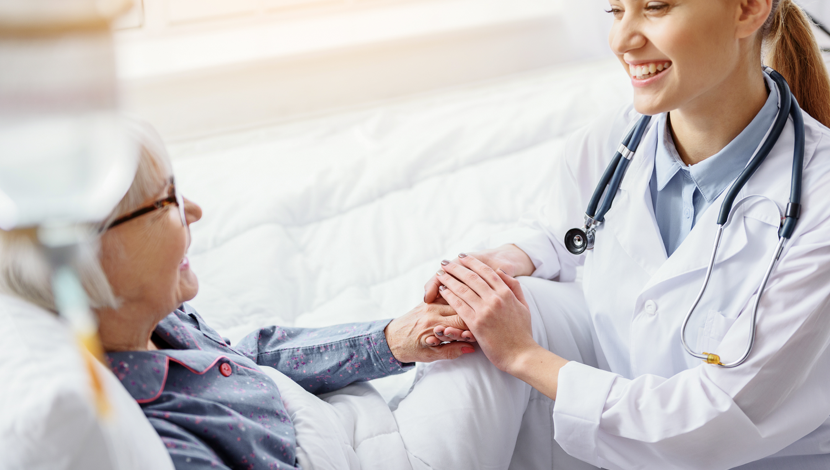 Among the 150 health care facilities that use PetalMD solutions across Canada, more than 20 hospitals have already adopted the hospital platform to digitize on-call lists management and physician schedules. The modernization of existing technologies through the adoption of a cloud-based platform benefits not only staff members, but also patients. Outdated tools tend to make simple hospital process more complicated and to cause communication errors that can affect patient experience, or even compromise patient safety.
Here are some results that have been observed in health facilities that use a solution developed by PetalMD on patient experience and patient journeys.
1. Shorter wait times during emergency situation
During an emergency, every minute counts: nurses must be able to reach the on‑call physicians as quickly as possible. When the processes in place are complex, what should be a simple action may take a long time, which can compromise patient safety.
Often, a nurse will call a telephone operator to contact the physician on their pager. The physician will get the alert and call back the operator who, in turn, will connect the physician with the nurse on standby.
In the hospitals that are using the PetalMD Hospital Platform, users can communicate directly with the on‑call physician through the mobile application, and they can be assured that the schedules and contact information are up to date. This new process increases the speed of patient care and reduces the risk of complications.
Typical Communication Process


Simplified Communication Process
with the PetalMD Hospital Platform

2. Lower risk of medical errors
Medical errors are the third leading cause of death after cancer and cardiovascular disease. Among the factors that most influence medical errors are physicians' fatigue and communication between hospital staff.
The physician scheduling module available on the PetalMD hospital platform helps reduce physicians' fatigue by optimizing shift distribution. Users can request a minimum rest period between two specific shifts (e.g., night shift) when planning their schedules and can more accurately visualize every physician's workload.
Optimal shift distribution can prevent work overloads and create a better balance between physicians' personal and professional lives. A well‑rested physician will offer quality care and be less likely to make medical errors.
3. Physicians have more time for patients
When physicians use outdated management and communication tools (paper, fax, pagers, etc.), they must put a considerable amount of time into coordinating their schedules. In fact, physicians spend up to 25% of their day using different communication channels, partly because they are using outdated technologies.
The PetalMD hospital platform allows physicians to create, share and modify their schedules much more quickly than with traditional tools. That way, they have more time to do what they do best: take care of patient.
4,620




hours/year*

This is the estimated time saved by the automatic transmission of periods of unavailability and the automated scheduling procedure in a hospital employing 700 physicians and residents distributed among 46 schedule groups.

4. Patients receive automated reminders
About 64 % of patients feel it is important to receive appointment reminders via email or text message, and more than three quarters of patients highly appreciate receiving them.
By automating appointment reminders with the PetalMD hospital platform, hospitals can offer this service to all patients, regardless of the availability of their staff. Since they no longer have to take care of reminders manually, hospital staff can spend more time on patient requests.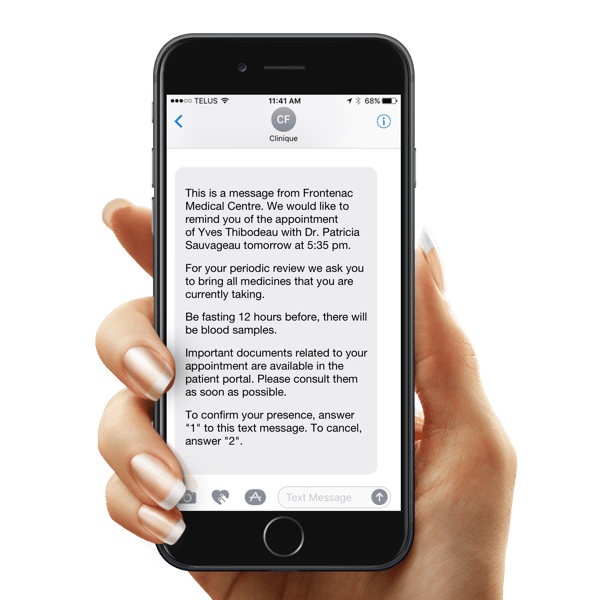 5. Reduced wait times for patients in phone queues
One of the most effective ways to reduce patient wait times on the phone and staff workload without hiring new employees is to reduce the volume of calls to process. The PetalMD hospital platform offers an online appointment booking module that allows patients to make an appointment by filling customized forms and uploading prescriptions. Patients who are able to make their appointment online do not have to wait on the phone, while those who must talk to a telephone operator wait less and receive better service.
Considering that a single call for a medical appointment takes an average of 2.7 minutes, a hospital that processes 100,000 medical appointments a year will free up its phone lines for the equivalent of 900 hours if only 20% of total appointments are booked on a web portal.
900




hours/year

This is the estimated time saved by a hospital that processes 100,000 medical appointments a year if only 20% of total appointments are booked on a web portal, considering that a single call for a medical appointment takes an average of 2.7 minutes.
6. Sensitive patient information is protected
Privacy regarding patient health is a fundamental right. When hospital communication protocols are not clearly communicated or properly followed, physicians may be tempted to use unsecure communication tools such as email or text message to transfer patient data. This increases the risk of an information leak and implies non‑compliance with security standards such as PHIPA, PIPA and PIPEDA.
The PetalMD hospital platform provides all users with a secure messaging tool that can be accessed from mobile devices, thus reducing the risks mentioned above. This tool encrypts each message, making the data unusable for anyone who wants to read it outside the system.


Did you know... ?

A 2015 study found that hospitals are three times more likely to experience data breaches than other industries, and 4.5 times more likely to be targeted by ransomware. These numbers can probably be explained by the sensitive and valuable nature of the data contained in hospital systems.
Evolving with hospitals' and patients' need
The evolving nature of the PetalMD Hospital Platform also has a role to play in its growing popularity with Canadian and European hospitals. For example, PetalMD is currently making analytical dashboards that will provide key data to hospital managers, such as patient wait times to meet with a medical specialist, on‑call coverage, physician workload and busiest moments.
With this information, hospitals will be able to allocate their resources more efficiently and provide a better patient experience.