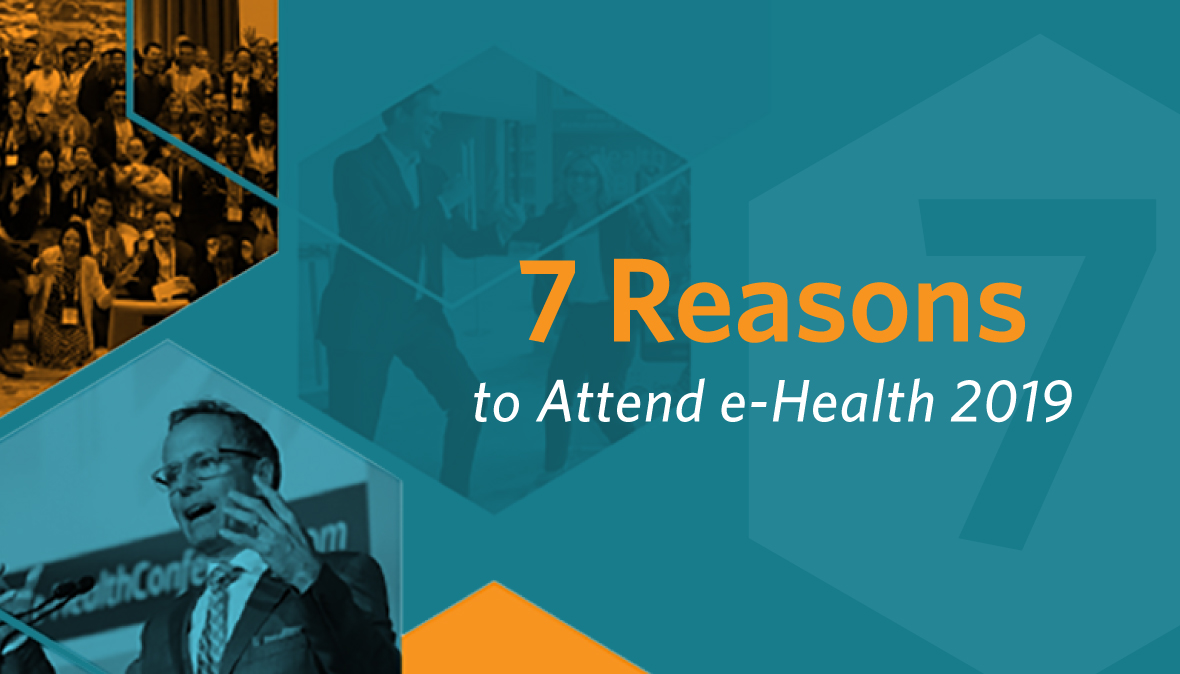 The 19th annual e-Health Conference, Canada's largest event on technologies in health care, will take place May 26th through the 29th at the Beanfield Centre in Toronto. As a Canadian leader in digital health, the PetalMD team has identified seven reasons to participate in this annual conference which promises to be rich in content and activities.
1. Discover the Contribution Artificial Intelligence is Making in Health Care
The 2019 e-Health Conference will be the perfect opportunity to get relevant information on the benefits of artificial intelligence, a technology that is increasingly attracting the interest of health leaders.
Whether you're a manager or a health professional, you'll probably find answers to questions you might have about artificial intelligence in health. For example: Do Canadian hospitals have the data and infrastructure to take advantage of artificial intelligence? Which Canadian health facilities are already benefiting from artificial intelligence?
On May 27, 2019 at 8:30 am, former Ontario Deputy Minister of Health, Michael B. Decter, will give the opening lecture "Health Care and eHealth in the Age of False News and AI". On May 28, 2019, at 4:00 pm, the event will be wrapped up with "Artificial Intelligence in Today's Health System", hosted by Trevor Jamieson, Medical Director of IT Implementation and Innovation at St. Michael's Hospital.
2. Build on What is Happening in Canada in Digital Health
Of the 250 presentations that directly or indirectly touch digital health technologies, you will surely discover new methods and tools that have already been proven in Canadian health facilities to meet your current challenges or you might even find inspiration for a new research topic.
You could identify the conferences that are most likely to inspire you by consulting the presentations already posted on the program, or you could communicate with the presenters in order to arrange a meeting at the conference. However you choose you can build on the ideas and projects presented at e-Health 2019.
3. Participate in a Collaborative Design Workshop with Patients
On May 26th, e-Health 2019 invites you to take part in the Hacking Health Workshop, a full day during which healthcare stakeholders and patients will collaborate to propose a technological project. In this simulation, participants will be asked to identify a complex problem, to propose an innovative solution that considers both patients and health facilities, and then build a draft business model.
The workshop will end with a 'Dragon's Den' pitch competition presentation, so that all the participants can see the result from the other teams.
4. Have Access to Exclusive Documentation
By subscribing to e-Health 2019, you will be able to connect to the virtual library created for the event, which will give you access to video recordings of some presentations and reference documents used at the different conferences, such as slides and PDF files. You will not have to worry about recording everything that is presented and will be able to focus your attention on the guest speakers. Note that during the event, the virtual library will also allow you to remotely attend some of the live conferences.



5. Understand the Effects of Digitizing Physician Schedules on Hospital Performance
How does the digitization of on-call physician schedules influence the processes of a hospital and how does the transition from paper to digital take place? At the 2019 Annual e-Health Conference, the Canadian leader in physician scheduling, PetalMD, will discuss digitization of on-call schedules with a physician from the Hawkesbury General Hospital, who will share the experience they had when they digitized their health facility.
This is an appointment not to be missed for: physicians, hospital managers, IT managers and professional services managers, who wish to understand how the quality of physicians' schedules can influence performance and efficiency in hospitals. After the presentation, which will be held at 11:45 a.m. on May 27, don't hesitate to come see the PetalMD team at booth #78.
Typical Communication Process - Without Digital Schedules

Improved Communication Process - With Digital Schedules

---
Download:
---
6. Expand Your Network of Contacts and Influence
Would you like to share your research, your projects and your expertise with Canadian leaders in the health sector or find partners for the deployment of technologically oriented projects in digital health? With more than 1,500 participants, the 2019 Annual e-Health Conference offers the perfect opportunity to expand your network of professional relationships, which could help you to move forward with your project(s).
To make the most of your conference time, we suggest you identify the speakers you would like to meet beforehand or look for the representatives of the healthcare industry who you believe could help you meet your digital health challenges.
7. Different Types of Accreditation on Offer
The activities offered by e-Health 2019 are accredited by the Canadian College of Health Leaders and certified by the CPHIMS-CA (Certified Professional in Healthcare Information and Management Systems-Canada), in addition to being included in the accreditation provided by Patient Included.
If you are a health professional with continuing educational obligations, find out how many hours of continuing education can be credited for each activity by visiting the e-Health 2019 accreditation page.
Site Map | e-Health 2019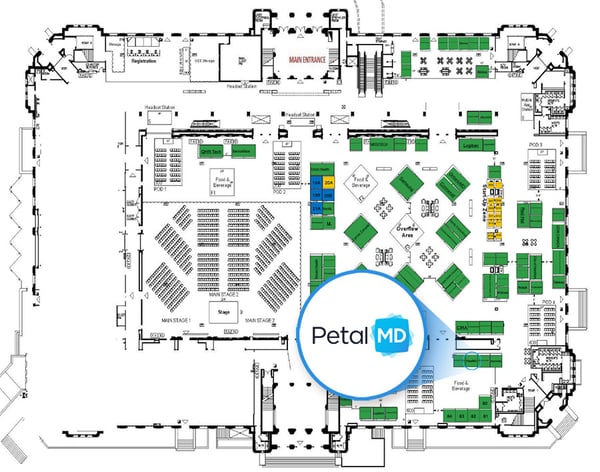 Are you planning to participate in e-Health 2019? Come and meet the PetalMD team at booth #78. We will be happy to answer your questions about digital health and explain how it can meet your specific challenges.