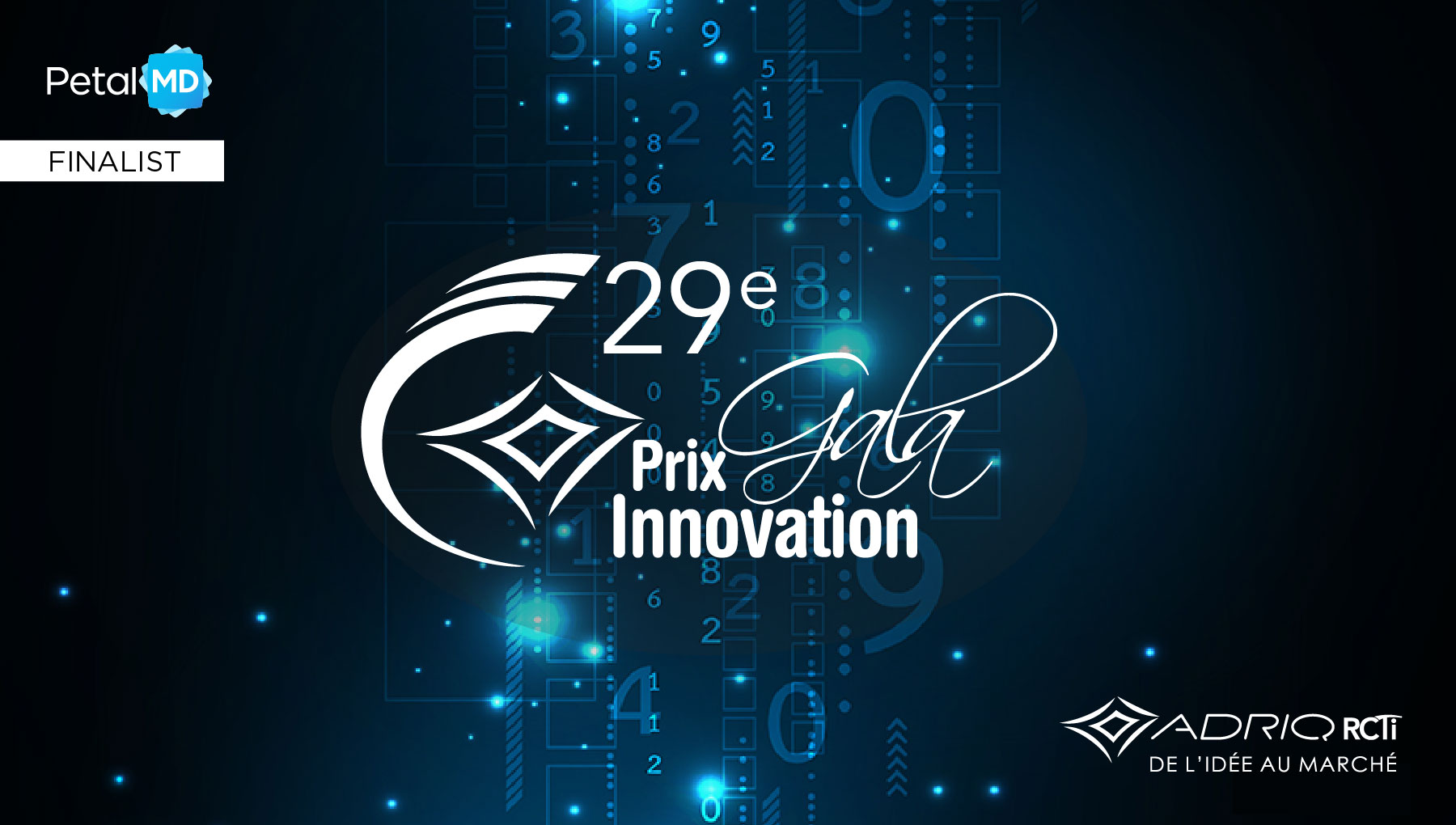 We are pleased to announce that PetalMD has been named a finalist for a second consecutive year at the 29th Annual Gala des Prix Innovation de l'ADRIQ, one of Quebec's most prestigious innovation events. This year it's also in the category "Innovation | PME" that PetalMD stands out. The gala will take place Thursday, November 21st, 2019 in Montreal and will bring together more than 450 decision-makers from the research and innovation community in Quebec.
PetalMD's Innovation Recognized
This year, PetalMD was nominated at the Gala des Prix Innovation de l'ADRIQ for demonstrating technological and commercial innovation, while remaining true to its mission of improving the performance of the healthcare system through innovative digital solutions that simplify the daily lives of physicians, increase the efficiency of health facilities and facilitate access to care.
PetalMD has distinguished itself with its proven Web platform that digitizes and centralizes physician schedules and on-call lists for healthcare facilities. The solution, aimed at hospital managers and physicians, significantly improves scheduling, information dissemination and communication processes within a hospital or hospital system. This innovation, is currently deployed in several health facilities across Canada, including a network of more than 10 hospitals. It can also be found in several hospitals in France, Belgium and Switzerland.
Throughout 2019, a number of health managers have spoken at prestigious events to demonstrate the effectiveness of this technological innovation. A few of them are:
Matthieu Girier, Director of Human Resources at CHI Créteil (Paris, France) during Paris Healthcare Week 2019.

Read more

Julie Maranda, Chief of Staff at Hawkesbury and District General Hospital (Ontario, Canada) at the e-Health 2019 Annual Conference.

Learn more

Julien Pierard, Project Manager for the medical department at CHC care network (Liège, Belgium) during the HIMSS Liège 2019.

Find out more
New Document Available on Technological Innovation
Want to learn more about the technological innovation that has allowed PetalMD to stand out at the Gala des Prix Innovation de l'ADRIQ? Download this brand new document to find:
A detailed description of the functionalities of Petal On-Call, the solution for the management of on-call lists and clinical schedules for hospitals, including screenshots that provide a concrete overview of the interface and its multiple uses;

An understanding of the benefits of this solution for hospital managers, physicians, nurses and administrative staff;

An overview of key data available through analytical dashboards, which can help hospital managers in their stratégic decision making.