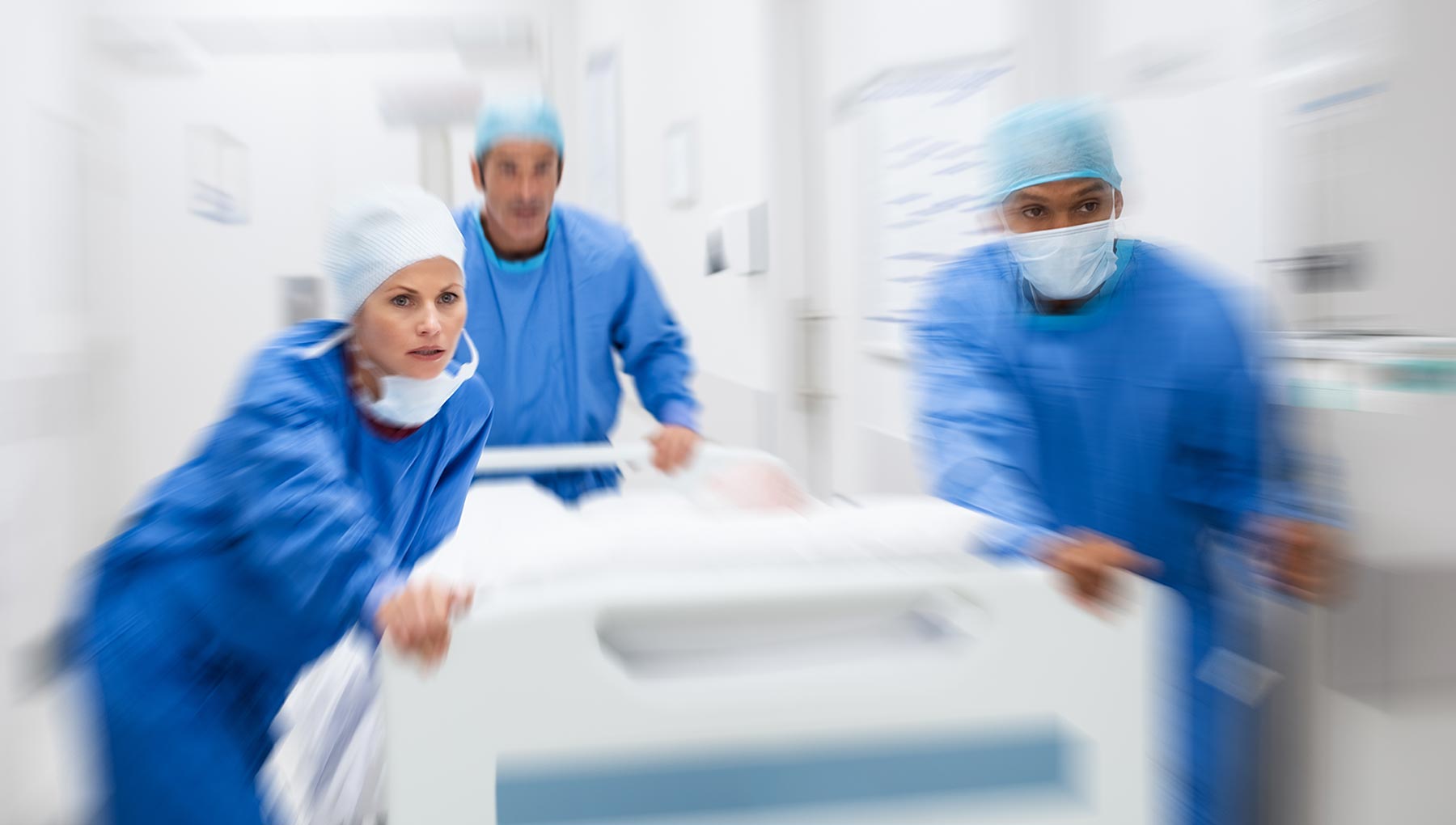 In an emergency, health managers have a lot of pressure on their shoulders when they need to quickly mobilize and reorganize healthcare teams. Whether it is dealing with important situations like a pandemic, an attack, or any other event requiring, for example, a code orange (or even a code blue in Ontario), the hospital's decision-making and operational process must be efficient. How can we mobilize the necessary resources as quickly as possible to respond to such situations?
Important: You can request a priority deployment (within 48 hours) of the Petal platform by sending us a request here.



The Case of the COVID-19 Pandemic

When the COVID-19 pandemic began to escalate and impact the health system, several health managers and medical planners called the Petal team because they knew about their in-depth knowledge of organizational health processes and medical scheduling.
Some of these health managers asked for a priority deployment of the hospital console or the planning of a group dedicated to the crisis in order to have a precise understanding of their medical teams' availability updated in real time.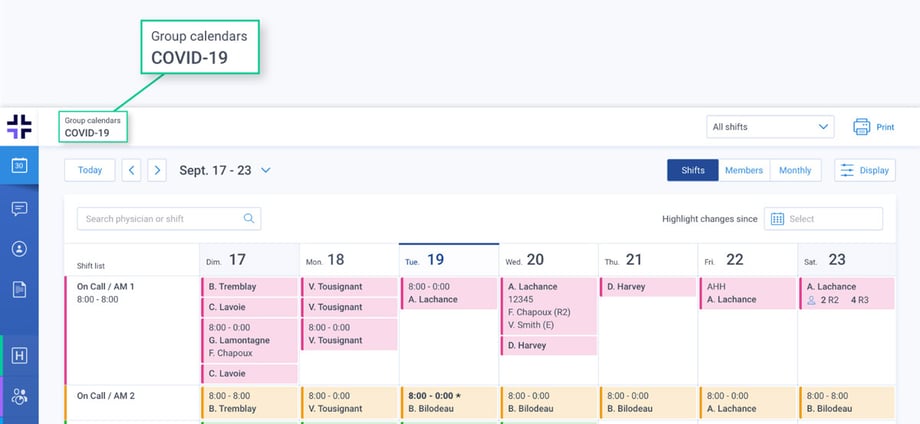 "Following what the public health authorities presented to us as possible scenarios, I decided to create different schedules in order to be ready to deal with them according to the evolution of the situation. The schedule to deal with the pessimistic scenario allowed me to plan in advance which doctors would need to be reassigned in order to lend us a hand in case we are unable, due to lack of staff, to control the situation."
Doctor and planner, Internal Medicine
Peter Lougheed Centre
The Code Orange Case at Hawkesbury and District General Hospital
When a code orange took place in 2018 in Hawkesbury due to a school bus crash, the chief of staff was ready, in particular because the hospital had previously centralized all the medical schedules on the Petal platform. The chief of staff was able to quickly identify which doctors were available and communicate with them so that they could receive 25 children injured or in shock within 15 minutes.
"I pulled out my phone and I was saying to myself: 'I have to find doctors NOW!' So I went to my Petal dashboard and said: 'OK, who do I have here in the hospital?' and right away I started scrolling down: by clinic, by OR, by endoscopy, by on-call […]. Just by using my console, my dashboard, I was able to mobilize about 20 doctors to be in that emergency department within 15 minutes and we had a real command center going on. We had a doctor in triage, we did the ambulances, we had waiting rooms set up for families and for patients. It went super smoothly and, as I sat there, I started thinking: 'Oh my god, what would we have done before Petal!'"
Doctor and Chief of Staff
Hawkesbury and District General Hospital
How the Petal Platform Can Help Your Healthcare Facility
The Petal platform allows healthcare managers to have an accurate and updated portrait of the medical care supply in real time. This advantage allows them in particular to make the coordination of medical teams, communications and patient care fluid.
The schedules and availability of each healthcare professional are kept up to date thanks to cloud technology that meets the highest security standards. This information is disseminated in real time to all authorized hospital IT devices, including staff mobile devices. To facilitate the exchange of information, a secure messaging module is integrated.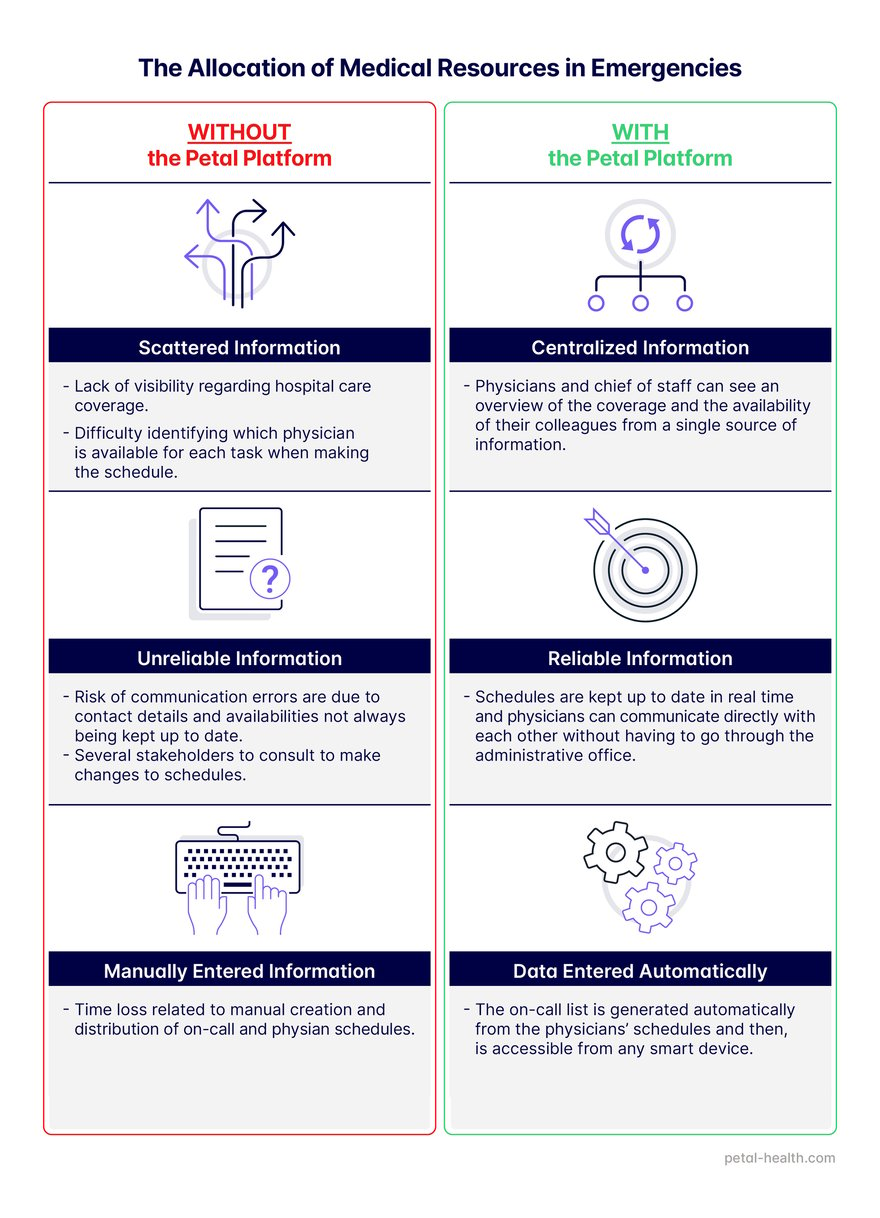 As each healthcare organization faces unique challenges, we encourage you to request a personalized demonstration of the Petal platform.