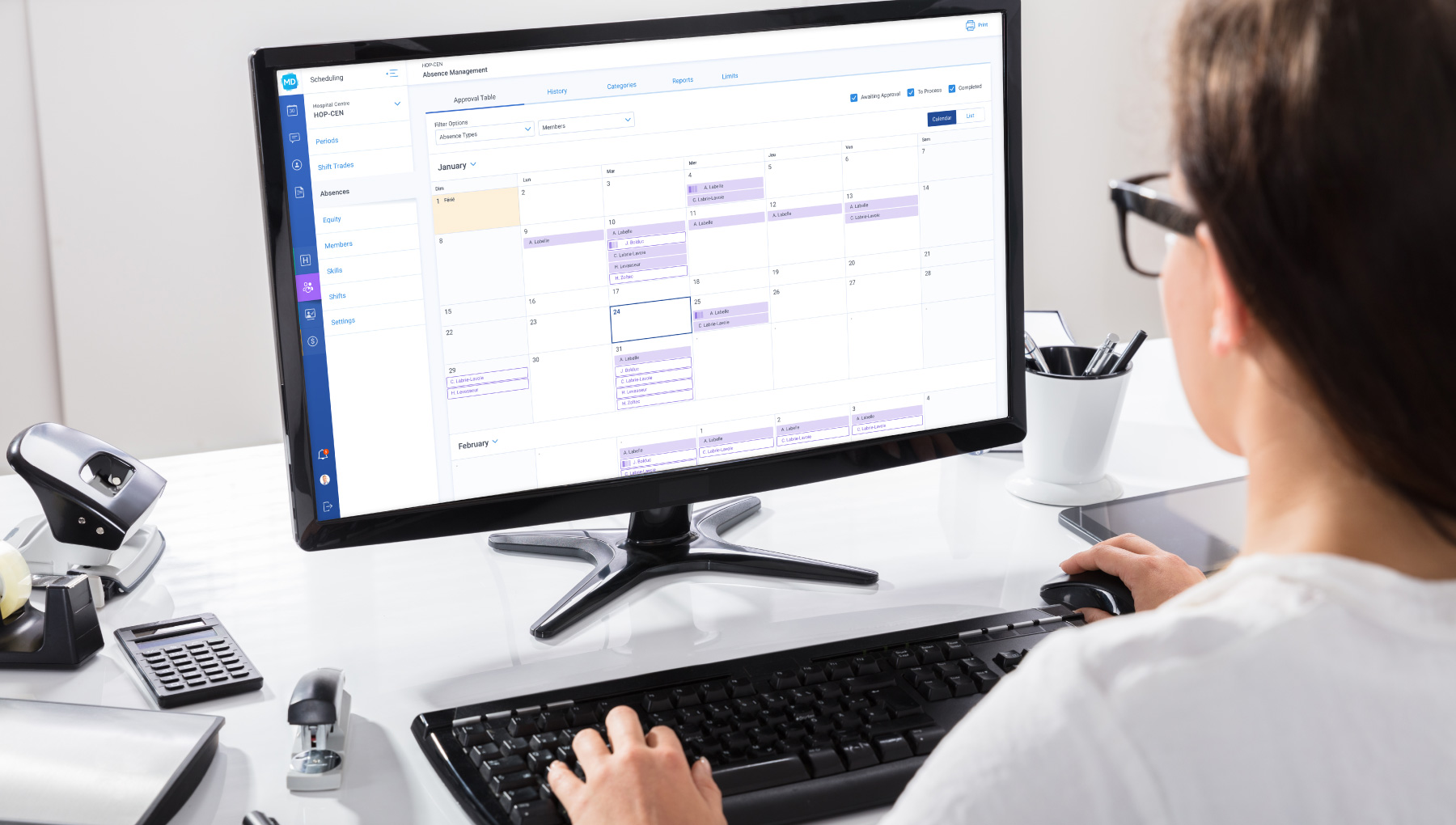 Are you among the thousands of physicians who use the Petal platform to create schedules? If so, you'll be happy to hear that our team of experts has compiled a list of our users' best practices. Here are a few techniques you may want to adopt, which should help you make the most of your planning tool to produce optimal schedules.
1. Lock Absence Entry Before Starting Your Scheduling Process
To avoid having a doctor send you an absence requests in the middle of your planning process; we suggest that you lock the ability of users to enter new absence requests (after an established date, which you have shared in advance). This way, you can ensure that you are working with stable data instead of fluctuating information, which should make your planning process a lot easier.
For example, for a schedule period that covers April, May and June, a planner might announce to their team members that they have until January 31 to finalize their absence requests. After the announcement, the planner would activate automated reminders, thus reducing the risk of group members forgetting to send in their absence requests.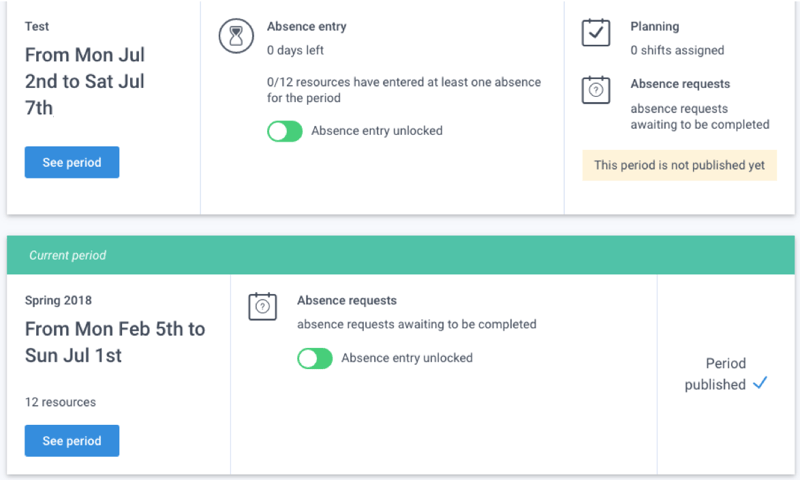 2. Set up Absence Limits
By limiting the number of absences that can be requested within a full year or over a specific period, planners can prevent doctor availability problems that could make it impossible to create a schedule with full coverage.

The solution developed by Petal allows you to establish a maximum of, let's say, 20 absences per person during the summer, combined with a limit of 60 absences over the year. By setting up absence limits, you can reduce the painstaking work of continually managing individual requests and replacements.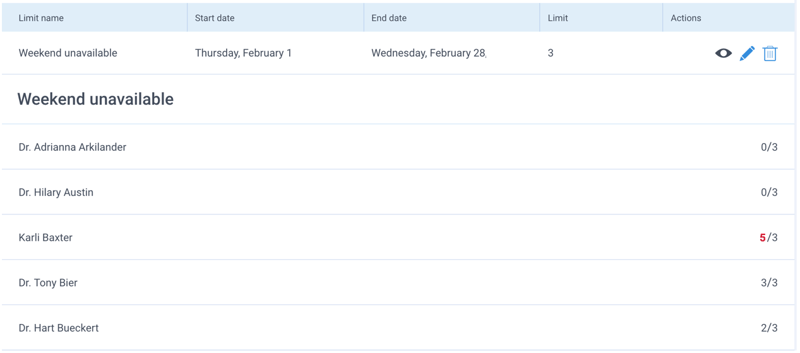 3. Configure Physician-Resident Associations
In most cases, residents like to see which doctor is associated with their shift directly in their calendar. The same principle applies to doctors, who usually find it interesting to see which residents are associated with their own shifts. This is why some planners configure physician-resident associations. That way, if a change is made to the schedule, both the physician and the resident linked to the shift are informed by the system. Configuring this association also makes it possible to automatically link residents to doctors during the scheduling process.
To set up physician-resident associations, first create the doctor's shift and the resident shift to be linked, then communicate with the Petal team. Our schedule management experts will make sure that the association meets your specific needs, and will then proceed with the liaison.
---
Download Case Study:
---
4. Update Your Automation Script Before Creating a New Schedule
(Advanced Plan Only)
Planners who use the Advanced Plan, and thus benefit from automated scheduling, should always keep their automation script up-to-date. This is the best way to ensure a quick and optimal shift distribution.
This means each time a change occurs in your medical service regarding staff doctor availabilities, you should adjust the automation script rather than making manual adjustments to compensate for obsolete data. Take a moment to contact our team of schedule management specialists, who will walk you through the process of adjusting your script to meet your new needs.
5. Take Advantage of Equity Management Features
To avoid any form of favouritism in shift distribution and maximize the satisfaction of your medical team, a lot of planners like to take advantage of Petal's equity management features. To learn more about equity, read our article on: How to Create a Physician Schedule with Fair Shift Distribution.
6. Include Operating Rooms in Your Planning
Managing operating rooms more efficiently can improve both physician satisfaction and access to healthcare. To make sure the use of operating rooms is maximized at all times and doctors with the largest number of pending operations have some kind of priority, room management should be part of your planning tool. Note that room management can also apply to office space or other specialized equipment locations.
For an optimal configuration of location management, we suggest that you contact our team, who has already optimized hundreds of schedules involving room management.

7. Make Sure Your Entire Team Is Using the Petal Platform and Mobile App
Whether it is to send in their absence requests, consult the group calendar or swap shifts with a colleague, all the doctors in your group should use the Petal platform or mobile application. The more schedule-related activities are centralized in your planning tool, the less your team will be expose to scheduling and communication errors. In addition, the phone center, residents and other potential stakeholders will be more easily informed of the latest changes.
If you feel that some of your colleagues could be using the Petal application more advantageously, regardless of the sticking point(s), do not hesitate to contact us to request a group training session. We will be happy to sort this out for you and answer everyone's questions.