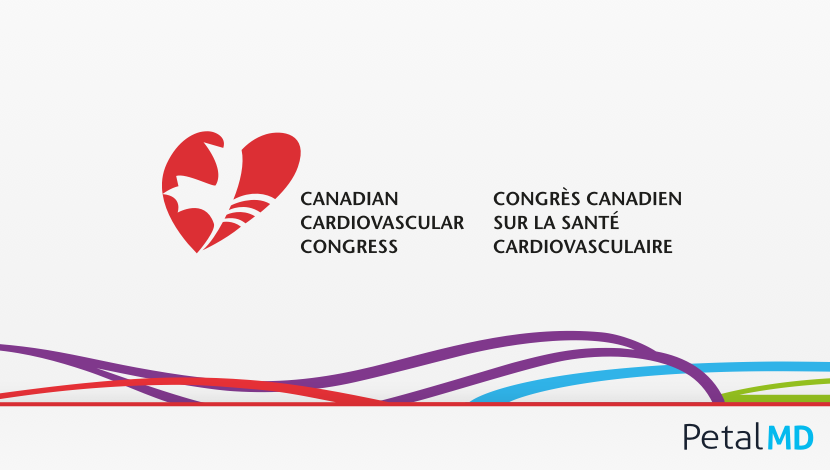 Our team has just returned from the 2017 Canadian Cardiovascular Congress (CCC), and we agree unanimously: cardiology physicians and technicians are passionate about technological innovations!
As we mentioned two weeks ago, over 500 Canadian cardiologists are already using a PetalMD solution. This means they have the highest adoption rate for our tools among specialists in Canada. Many users took the time to come and see us, which has led to some very enlightening conversations. For example, we received several very positive comments on the new interface that was officially launched in early October 2017.
Some users even told us that they were true ambassadors of PetalMD solutions: after changing hospitals, they introduced the Petal Scheduling solution to their new colleagues, and they immediately adopted it. That's the kind of feedback we're happy to hear and share!
A mobile app for CCC participants
This was the second year with participants navigating and creating their own schedules using the CCC app. A newsfeed allowed users to share photos and follow live events during the conference. For those who did not use the app during the event, photos that were shared are available here.
About the Canadian Cardiovascular Society
Founded in 1947, the Canadian Cardiovascular Society now has over 2,000 members. Its annual conference – the Canadian Cardiovascular Congress (CCC) – is well known on a nationally and internationally. In addition to participating in the sharing of cardiovascular best practices, members get a subscription to the Canadian Journal of Cardiology, which publishes monthly issues. To become a member, click here.
If you attended the Canadian Cardiovascular Congress but did not have the time to meet our team, do not hesitate to write to us or call us at 1-888-949-8601!