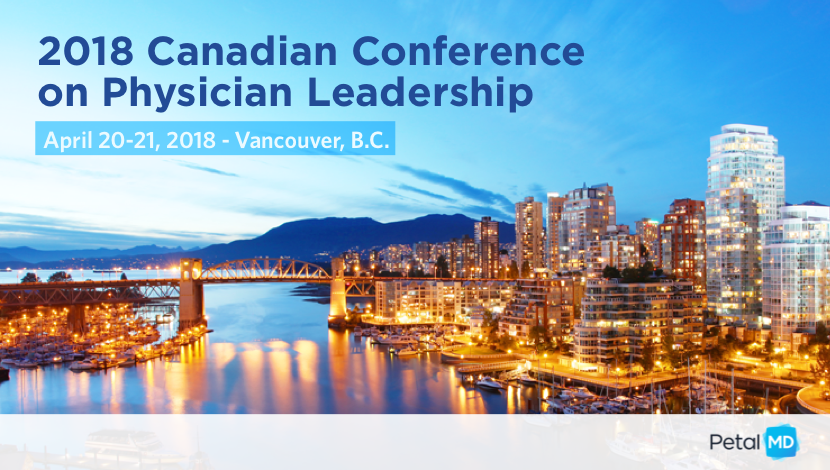 From April 20th to the 21st, 2018 the 9th edition of the Canadian Conference on Physician Leadership will be held in Vancouver. Presented by the Canadian Society of Physician Leaders and Joule, this event offers physicians the opportunity to share their experience and knowledge about medical leadership.
Having worked with hundreds of medical leaders in the past 10 years, the PetalMD team is well aware of the role and importance of such events. On several occasions, we witnessed the positive effects of physician leadership on the efficiency of healthcare facilities.
The Importance of Physician Leadership According to PetalMD
One of PetalMD's objectives is to eliminate the waste of time caused by the use of fax machines, pagers and paper schedules in healthcare facilities. To accomplish this, mere technological innovation is not enough: leadership is also required. An inspired and inspiring physician must be able to convince his medical team to change their habits and tools. Otherwise, progress will not happen.
We have witnessed many cases where a physician or a medical director demonstrates leadership that improves hospital performance; or where a medical clinic is able to facilitate access to health care by adopting new technologies and procedures. Without physician leadership, the solutions developed by PetalMD would not be in use by over 35,000 physicians today, saving tens of thousands of hours for many stakeholders in the healthcare system.
Want to become an agent of change in your own medical team by updating your technological tools? Come and see us during this event and we will be happy to answer your questions.
This case study contains:

Testimonials from experienced ER schedulers

Benefits for physicians of the emergency department


About the Canadian Conference on Physician Leadership
The Canadian Conference on Physician Leadership offers physicians an opportunity to develop their leadership skills, such as managing resistance to change or negotiating and leveraging the strength of different team members.
Keynote Speakers
For a detailed overview of the conferences on offer, download the complete program. We look forward to meeting you there!