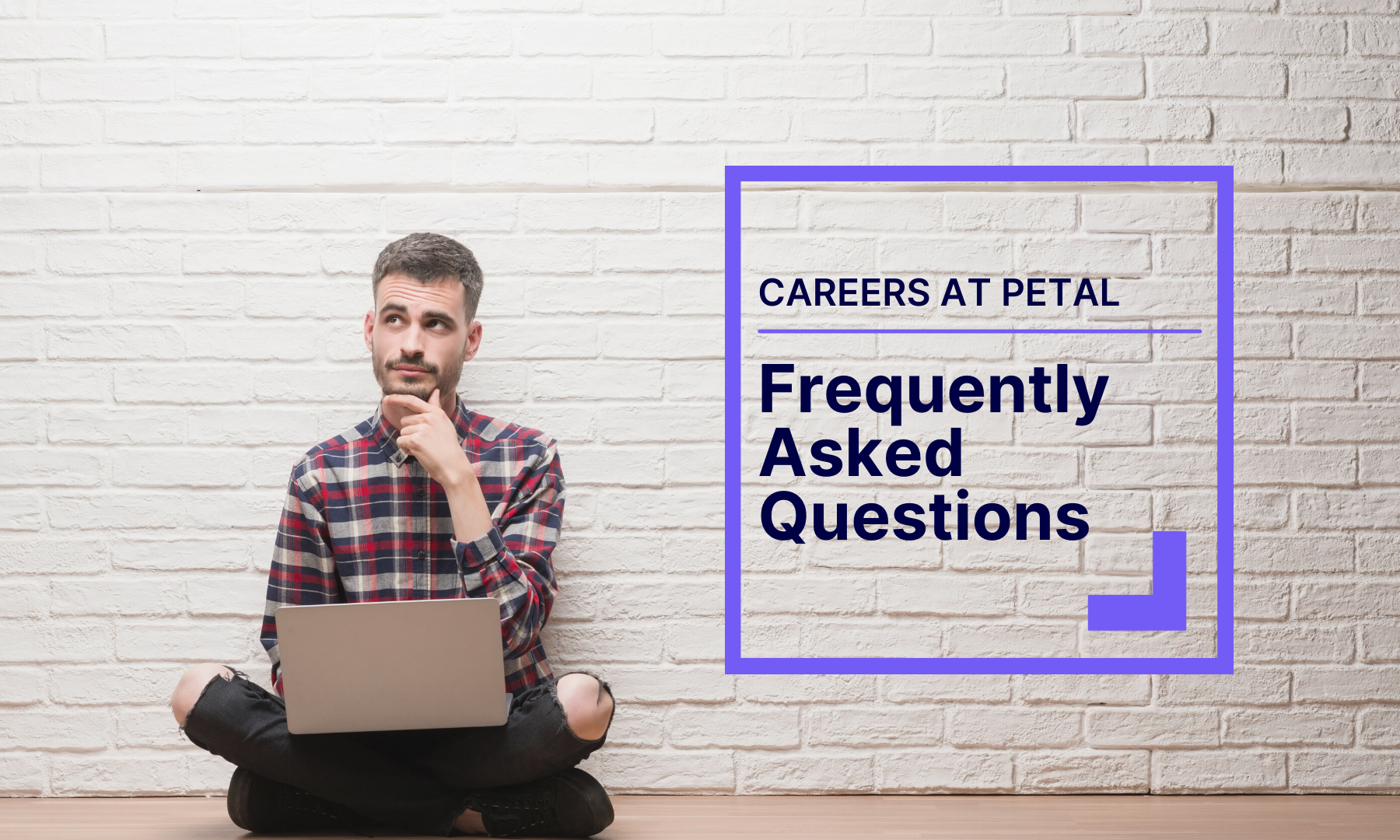 Have you recently applied to Petal? Are you thinking about it? We have gathered in this article the questions we are frequently asked. You can also find the answers to these questions on our careers page!
What is the hiring process?
If your profile matches what we are looking for, you will be invited to schedule an initial interview with one of our recruiters. After this stage, successful candidates will be invited to a second meeting with members of the team.
Depending on the nature of your role, you may also be required to pass a technical test. After that, it's time for reference checks and the offer! Unsuccessful candidates are notified of the decision as soon as possible and are always contacted, regardless of the outcome.
What if the job I want is not posted?
If the position you want is not available at the moment, you can send us a spontaneous application. We are growing rapidly so we suggest you check back periodically or follow us on social networks.
How can I prepare for an interview at Petal?
Learn more about us! Visit our website, look at our products, understand our mission, values, etc. Be prepared to tell us why Petal is the right place for you and what motivates you.
Can I apply for more than one position?
Of course! It's possible that you have the skills for more than one job. However, we recommend that you apply for a maximum of 2 positions. Showcase your expertise by only applying for the positions that match it.
What is Petal looking for in a candidate?
Every position is different, but we look for competent and intelligent candidates who are motivated by our mission and who work well with others. To work at Petal, you need to be quick-witted, proactive, and efficient. As a fast-growing company, you must also be comfortable with ambiguity and change and demonstrate a constructive approach to challenges.
I applied in the past but was not selected, can I apply again?
Yes, you can try again without any problems! What we are looking for may have changed, your skill level may have evolved, or a new position may have been posted that better suits you. Don't hesitate to send us your application again.