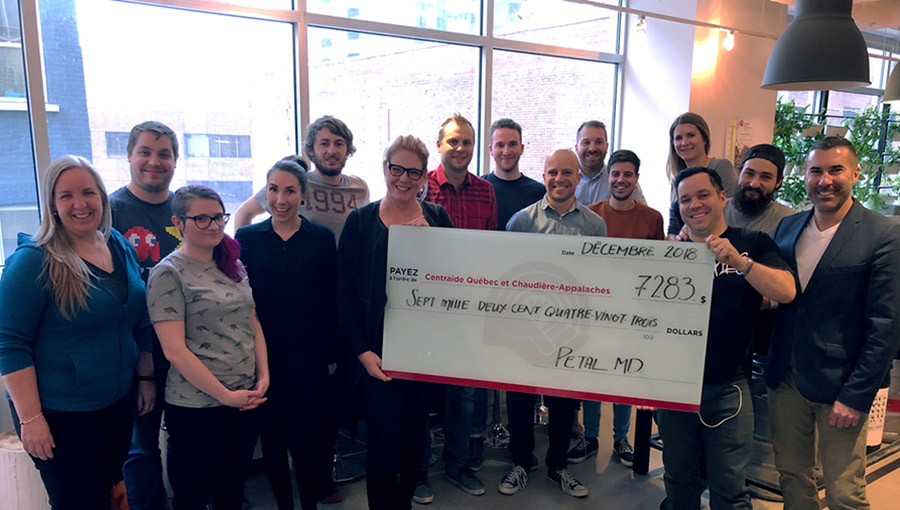 On November 13th, the PetalMD team unveiled the amount we raised during our campaign with the philanthropic organization Centraide. The generosity of PetalMD employees has allowed us to amass $7,283, an amount that will be invested in our St- Roch neighborhood, where PetalMD's head office is located.
Contributing to a Better Quebec?
With more than 70 years of experience in helping communities in Quebec, Centraide Quebec and Chaudière-Appalaches is an organization that fundraises from the public and businesses. Each year, all the donations go to supporting 201 non-profit organizations in Quebec City and the Chaudière-Appalaches region. They provide support, hope and dignity to the people who live here.
"Centraide Quebec and Chaudière-Appalaches contributes to strengthen the social safety for all members of its community. We work with companies and its members to improve the lives of our most vulnerable people and communities." - Caroline Gendron, Senior Advisor, Partnership and Development, Centraide

In the Heart of St-Roch
Since 2009, PetalMD's offices have been located in the St-Roch neighborhood of Quebec City, which gives us a strong sense of belonging to this community. For the PetalMD team, it was important to give back to local organizations. In addition to providing outstanding support, Centraide Quebec and Chaudière-Appalaches work in the field and adapt to the needs of each community.

"We are pleased to contribute to a better future for the neediest members of our community. It is our responsibility, people who live more comfortably, to contribute to improving the quality of life of people in need. Thanks to organizations such as Centraide that help people manage to find a better life and regain some control over it." - Pascal Fleury, VP of Finance, PetalMD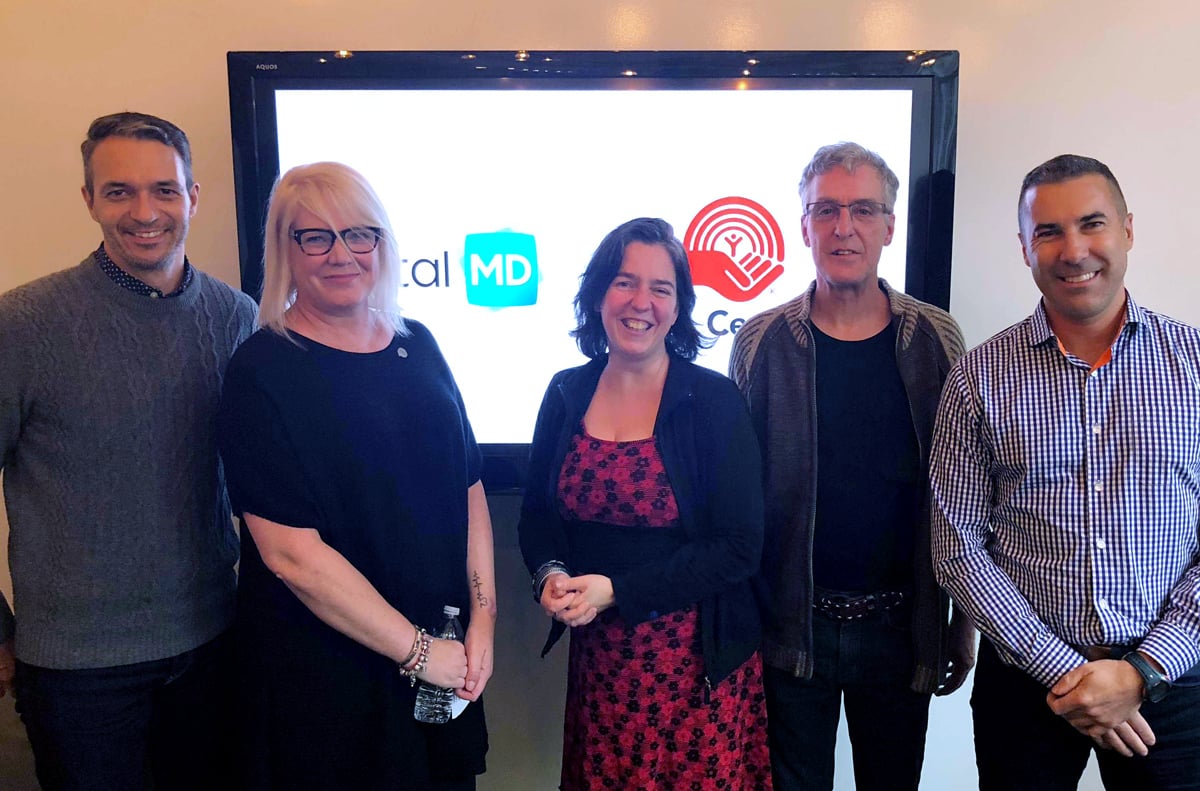 (Patrice Gilbert - CEO PetalMD, Caroline Gendron - Senior Advisor, Partnership and Development Centraide, Isabelle Mercure - Project Manager, Jocelyn Niquette - Peer helper, Pascal Tessier Fleury - VP Finance PetalMD)