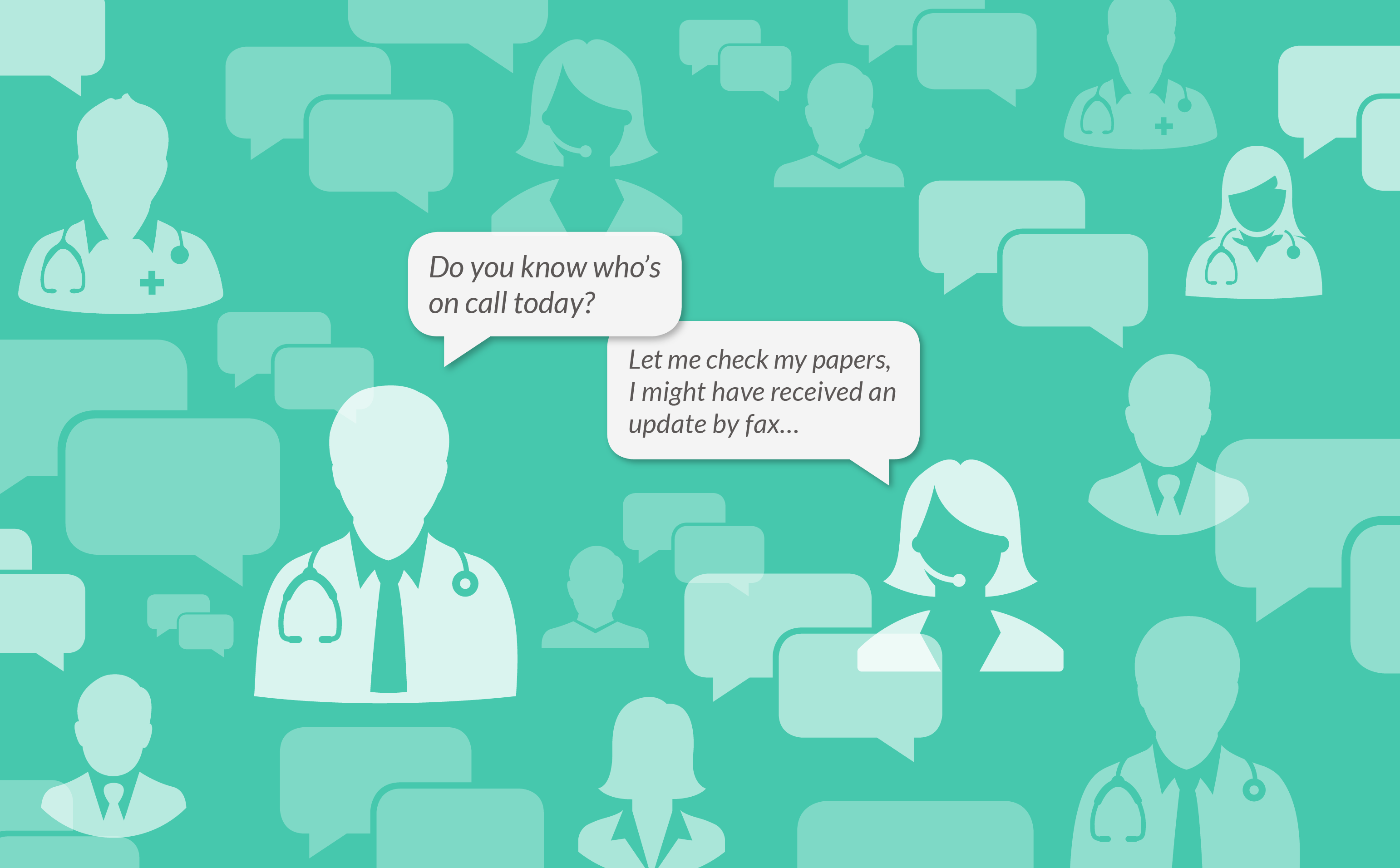 A patient has been admitted to the emergency room at the hospital. Once triaging is done and an ER physician has quickly seen the patient, if they need a specialist from another department, how will they contact them? Do they need to be admitted to the OR? Which specialists need to be contacted? How long will it be before the physician answers or receives the necessary call or page?
Admittance to the emergency department often requires immediate care by various specialists and seconds are precious. Emergency physicians cannot afford to pass through lengthy hospital communication channels in order to reach a colleague. Communication should be immediate, allowing specialists to make their way to where they need to be in time.
An Ontario emergency specialist shared his frustration with this particular situation, adding that lengthy communication channels cripple patient care coordination.
How Can Technology Solve Inefficient Hospital Communication?
Although the need for immediate communication to specialists for an emergency physician is prominent, not many hospitals have integrated tools that allow staff to do so.
The use of outdated technologies and the continual reliance on paper on-call schedules does little to help in the matter. With the various digital ways of performing surgeries and patient care being increasingly implemented in hospitals, it is high time the rest of the administrative work be digitally automated as well.
If staff are relying on paper on-call schedules that have repeatedly been changed and scribbled on, deciphering it could be as complicated as if it had been written in mandarin in the first place.
Access to neat, updated on-call schedules is necessary, but staff should also be able to:
Quickly contact the right on-call physician
Provide desired means of contact (secure messaging, phone, pager)
Consult with staff on-the-go (and not wait by a desk for an answer)
Securely send and receive important information in due time.
Staff are proficient in their work and shouldn't be slowed down by outdated administrative tools. Attention should be kept on the patient and not on complicated and lengthy communication channels.