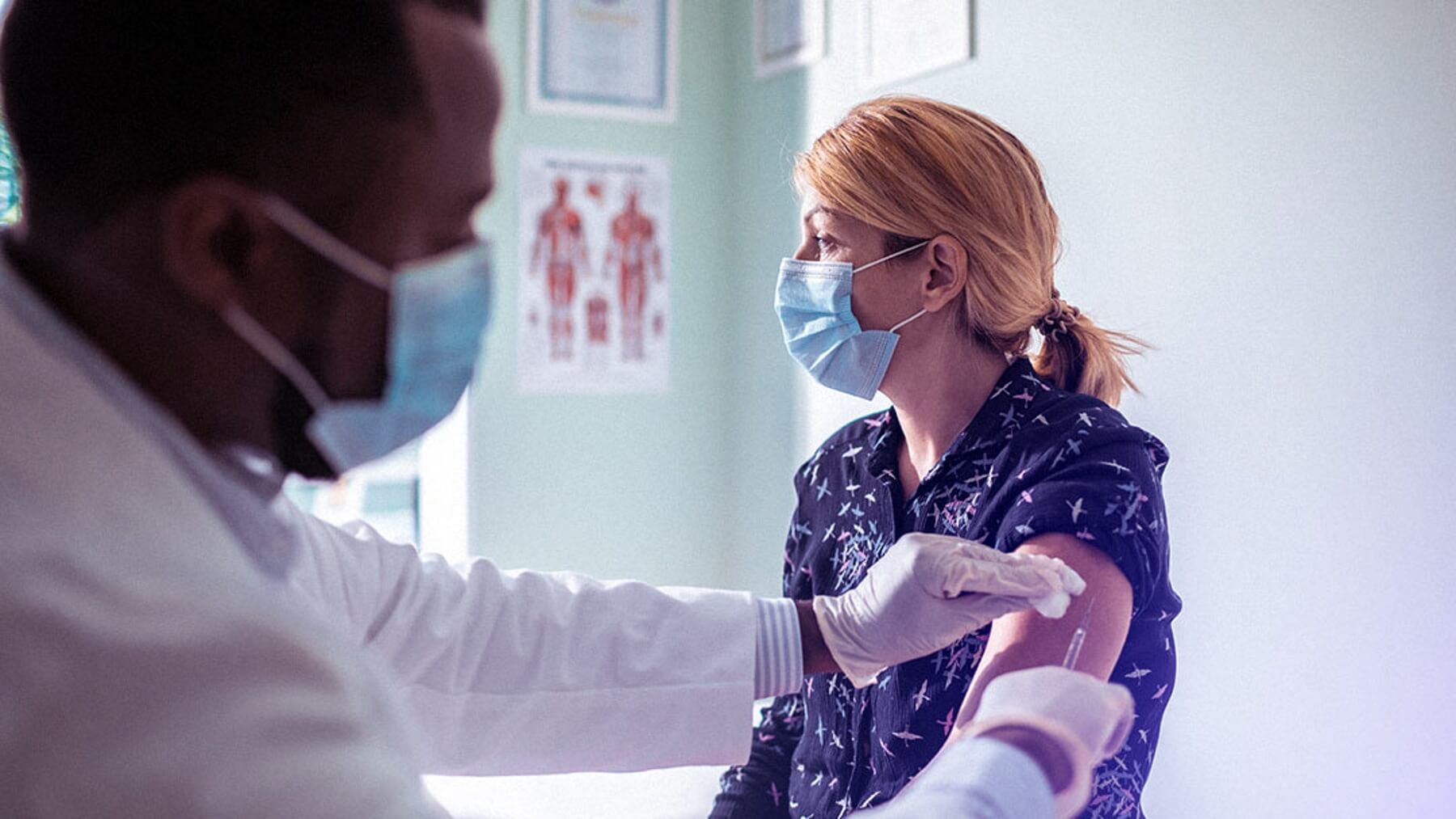 From smallpox to measles, to seasonal influenza, vaccines have a long history of positively impacting global health. And this impact would be amplified with improved global vaccine access.
"Immunization currently prevents 4-5 million deaths every year, and an additional 1.5 million deaths could be prevented with improved global vaccination coverage." - World Health Organization
At a local scale, increasing vaccination rates is an important part of creating healthier, more resilient communities. Better vaccine uptake where people do have access alleviates strains on healthcare systems and helps prevent outbreaks of serious illness.
Yet, in many areas where vaccines are widely available, parts of the population remain unvaccinated. How can medical establishments encourage more people to get vaccinated? These strategies will help you make your healthcare facility a leader in encouraging vaccination in your community.
1. Make vaccine information readily available
When people know more about the vaccines available to them and their options for receiving them, they may feel more empowered to get vaccinated. Here's how you can make vaccine information more available at your clinic or hospital.
Present information in various ways
Have posters, pamphlets, and other print mediums around waiting rooms and at registration desks. You can also make use of screens in high-traffic areas and even your wifi login page to provide information about vaccines. The more places where the information is displayed, the more likely people will see it.
Present the information in various ways, as different people will absorb and respond to information presented differently. You might use graphs or statistics in some places, and share quotes from doctors or scientists in other areas. Have short-form and more long-form written information about vaccines available for people to read.
For example: A teenager might skim bullet-point information shared on your wifi login page, while their parent will pick up a pamphlet with the information given in a long-form FAQ format.
Share information about safety, consequences, and uptake
Safety information is very important when it comes to providing vaccine education. Having the facts about vaccine history, ingredients, trials, approvals, and potential adverse reactions gives people a full picture and helps them feel fully informed.
Beyond safety information, understanding the consequences of choosing not to get vaccinated can have an impact on people's decisions. Provide information about the impact of an undervaccinated population, such as higher hospitalization and mortality rates, increased strain on the healthcare system, and more safety measures during outbreaks.
Additionally, give information about the individual consequences of becoming ill without being vaccinated. Share the statistics about mortality rates, the need for ICU care, and developing long-term health problems from illnesses for which vaccines exist. When people can line this information up next to the information regarding vaccine safety, it helps create perspective.
Information about vaccine uptake can also be very powerful. If people see that people in their community are getting vaccinated, it can help them develop confidence in their choice to get vaccinated, too. Share information about vaccine uptake in your area or at your healthcare facility.
Tip for sharing uptake information: Share information about vaccine uptake in places that can be updated regularly, like on a screen or an automated counter.
2. Improve your staff's vaccine communication
As healthcare providers, your staff's communication with patients has a big impact on patients' perceptions and decisions. Help your team communicate about vaccines effectively with these tips.
Equip them with answers to common questions
People go to healthcare providers because they're the experts, so make sure your staff are able to answer patient questions. One way to do this is to create an FAQ fact sheet with information regarding common patient concerns or queries.
Update your fact sheet regularly as new questions come up that aren't included on the list, or new information related to the questions listed comes out. This will also help ensure that patients get the same information from different healthcare providers at your facility, minimizing the risk of confusion or distrust.
Tip for staying up-to-date: Create a space where staff can share new questions that they're getting more frequently, so you can continually update your FAQ sheet easily.
Provide communication guidelines they can follow
To address vaccine hesitancy effectively, it's important that communication is factual and complete, but also kind and free from judgment. Your healthcare workers should give people the opportunity to express what's making them hesitant or ask questions they have, so they can acknowledge and address those concerns directly. Offer training and guidelines for your staff to provide unbiased, factual information in a way that builds trust with patients.
For example: Give specific statements staff can use, like 'I hear you're concerned about __. Some information I can share with you on this subject is…'
Build empathy for hesitancy
Your staff may feel frustrated with those who remain hesitant about vaccines. But as medical professionals, they have the opportunity to address fears and concerns, provide factual information, and build vaccine confidence.
Causes of vaccine hesitancy can range from fear based on misinformation to distrust in the government or medical community based on past oversights or wrongdoings. Educate your staff on the causes of vaccine hesitancy and how to effectively respond to them.
For example: Some patients may question the speed at which COVID-19 vaccines have been developed. Make sure your staff can share information about the history of coronavirus vaccine research that enabled faster development.
3. Make vaccination as accessible as possible
Accessibility is a key part of encouraging vaccination. Whether or not vaccines are widely available in your region, if people face accessibility barriers, it could impact vaccine uptake. Here's what your healthcare facility can do to improve vaccine accessibility.
Adjust to your community's needs
Get to know the community you're serving and what their unique needs are. What are the demographics of the people in your area, and what might be impeding them from receiving a vaccine at your establishment?
Find ways to adapt your services to meet those needs, so people can access vaccination more easily. You might offer extended hours so people can come before or after work. Or, you could organize a pop-up clinic or shuttle service for a nearby rural area.
Additionally, people with disabilities may have lower vaccination rates due in part to the accessibility barriers they face. Some things that your medical establishment can do to meet accessibility needs are:
Hire a sign language interpreter for your vaccination clinic.

Hire a specialist trained in working with people with developmental disabilities.

Provide support getting people to and from your facility.

Update your website to meet accessibility requirements.



Tip for improving access: Once you have these systems in place, connect with local associations that support those with disabilities to make sure the people you're trying to help know about your services.
Make patient scheduling simple and easy
The easier it is to book an appointment, the more people will choose to get vaccinated at your facility. Implement a scheduling software so patients can make a vaccine appointment easily. You might also offer drop-in hours so people without an appointment can show up when it's convenient for them, or get their vaccine while they're there for another reason.
In addition to offering flexibility for scheduling appointments, you can also improve your accessibility for people with different needs. Not everyone will have access to the internet or be able to navigate online scheduling, so open a phone line for scheduling vaccination appointments, too.
7 Benefits of Patient Self-Scheduling
Understand the 7 most important benefits when using a patient scheduling software.