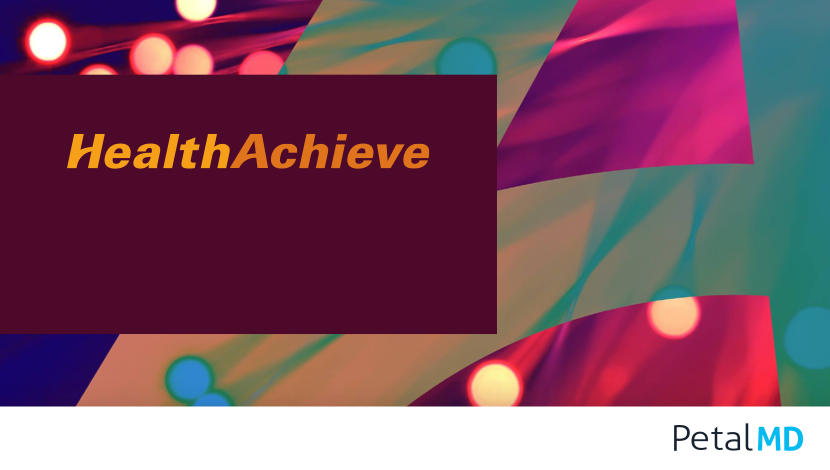 The PetalMD team was in Toronto last week to attend HealthAchieve 2017, a formidable event that gathered over 6,000 healthcare professionals and managers, who wanted to learn about the latest medical innovations. Founded in 1924, HealthAchieve is now in its 93rd year and has become a key event for the cutting edge of the medical community. In recent years, it has won many awards that confirm its quality and relevance.
An event rich in content
The week before the event, we posted our selection of the 10 Must-attend Conferences on Technological Innovations. These presentations caught our attention because they touched our expertise, but the topics discussed during the event went beyond technological innovation.
For example, Monday began with an exciting debate on mental illness and assisted dying led by Canadian journalist, Steve Paikin, host of The Agenda at TVOntario (TVO). Later, Ontario Premier Kathleen Wynne made an appearance to address various issues in the Canadian healthcare system and myths surrounding how Americans perceive our system.
Some wonderful encounters at HealthAchieve 2017
We had the pleasure of meeting many of our users and discussing the recent improvements to our interface; it was a similar experience to the one we had earlier this fall when we attended the Canadian Cardiovascular Congress.
But we also had the chance to meet many health professionals and hospital managers who were interested in modernizing their healthcare facilities with the PetalMD Hospital Platform. In fact, it was precisely to present this state-of-the-art solution that we were at HealthAchieve 2017.
Our medico-administrative solution for hospitals
The PetalMD Hospital Platform that we presented at HealthAchieve is designed to optimize hospital performance and reduce operating costs. It does this mostly by eliminating communication errors and the unnecessary comings and goings generated by the dispersal of information among various departments.
Physician schedules are optimized with proven algorithms, then instantly integrated into the on-call lists, which are kept up-to-date in real-time. In addition, physicians can share sensitive photos and patient data without having to fear information leaks, since the platform is compliant with PIPEDA security standards and encrypts every message. If you also want to learn more about the PetalMD Hospital Platform, please contact us at 1-888-949-8601.
Video overview of the PetalMD Hospital Platform