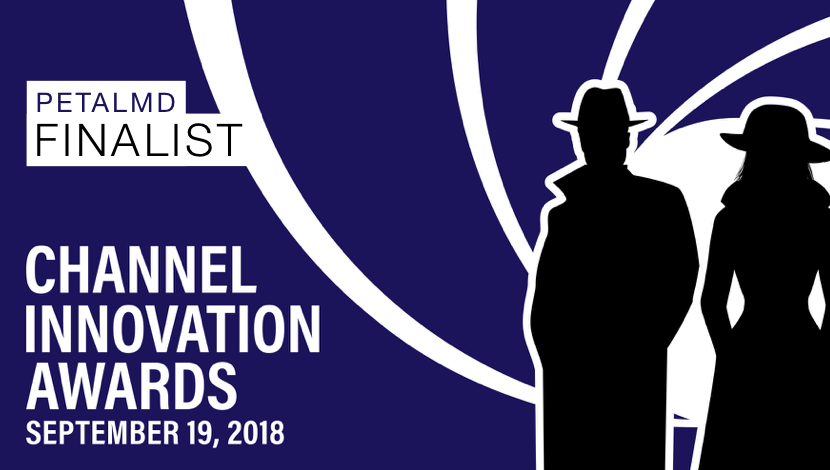 It is a huge honour for the PetalMD team to be one of the finalists this year for the Channel Innovation Awards in the category of "Best Healthcare Solution".
The "Best Healthcare Solution" category, as its name suggests, recognizes organizations that are transforming health care and highlights the remarkable work of new technology leaders.
Created by Computer Dealer News (CDN) and inspired by the popular Channel Elite 2017 awards program, the Channel Innovation Awards 2018 will be held in Toronto on the 19th of September and recognizes the innovative technological efforts of various Canadian companies.
Canada's Best Healthcare Solution Award
This award was designed to recognize a Canadian company that is trying to address some of the specific technology challenges regarding healthcare system. The chosen technological solution must be: hosted on robust "Cloud" servers, available via a mobile application, and offer big data as an indicator of performance for the user.
Winning companies are also assessed on their growth over the past year, as well as on employee leadership that enables the company to stand out in its respective industry.
PetalMD Stands Out with the CDN
PetalMD's vision of maximizing the efficiency of the healthcare system by replacing obsolete tools with innovative technologies has allowed it to stand out among the other finalists for the Computer Dealer News awards.
Through its many features powered by artificial intelligence, the PetalMD web platform improves the efficiency of hospital-based communication processes and saves valuable time for healthcare workers, which improves the healthcare access.
2018 Channel Innovation Award Categories
This year, 15 awards will be given to Canadian companies in different categories. The gala awards ceremony will take place at the Universal Eventspace in the Toronto area on the evening of September 19th. Congratulations to all the finalists!
Channel Innovations Awards 2018 include: