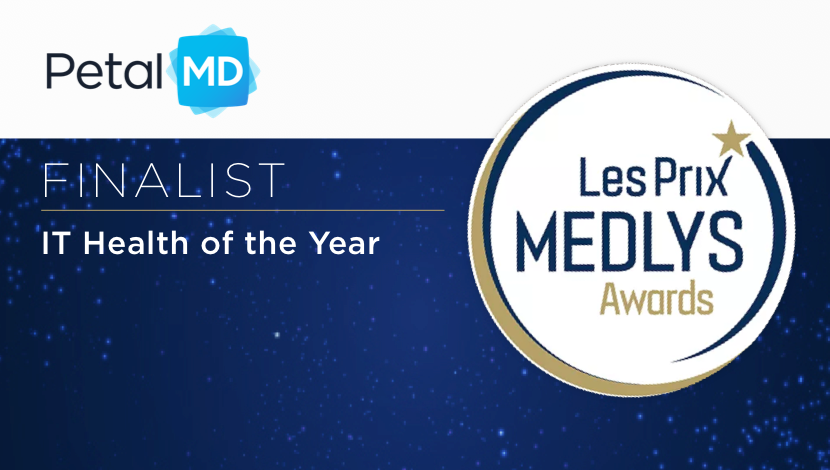 PetalMD is honored to be officially named among the 2018 Medlys finalists in the "IT Healthcare Company of the Year" category. New this year, the Medlys Gala is an initiative that stems from the joint efforts of the non-profit organisation Pharmed Canada and Canada's Medical Technology Association, Medec.
According to Pharmed's president, Perry Niro, the objective of this initiative is to support Quebec innovation and its entrepreneurial ecosystem, as well as provide visibility to our local small to medium sized enterprises.
Criteria for "IT Health Company of the Year" included:
PetalMD Stands Out for its Innovative Solutions
Because of its innovation, PetalMD's comprehensive solutions succeeded in placing PetalMD among the finalists. More specifically, it is the complementary qualities of its intelligent physician scheduling software and the integration of its patient booking system that distinguish PetalMD in both medical clinic and hospital settings.

By offering these two solutions on the same platform, PetalMD has become one of the only companies capable of providing data correlations between the supply of medical services for healthcare institutions (through the management of doctors' schedules) and the demand for patient care (through the management of medical appointments).


With its incorporation of artificial intelligence, PetalMD's Web platform helps healthcare managers close inefficiency gaps through smarter and more effective allocation of consultation schedules and personnel availabilities, while at the same time lightening the daily obligations of physicians.
Three Levels of Benefit from the Web Platform

Physicians save time by using a solution that automates scheduling, greatly simplifies shift trades and provides real-time data access from any device.

Administrative staff optimize their work with sophisticated technological tools, that enables managers to gain a broader perspective of their establishment's medical offerings through the use of real-time data, and which allows for the easy adjustment of medical personnel to best meet their patient's needs.

Patients benefit from all of the above benefits, because doctors have more time to allocate to them, allowing healthcare facilities in turn to be more responsive to their needs.
Proof of Success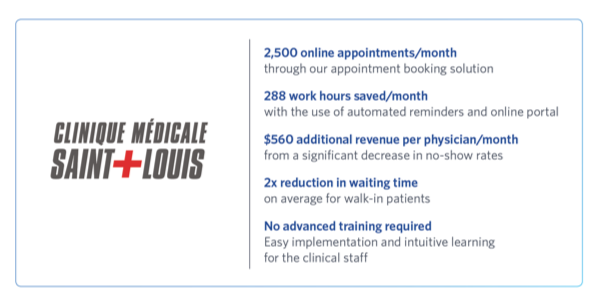 Human Resources and Social Engagement
Over the past two years, PetalMD has taken numerous steps to position itself as an employer of choice in Quebec, notably by modernizing its offices to provide a more pleasant and stimulating work environment, as well as enhancing various employee benefits.
For example, PetalMD encourages employees to support a variety of social causes by providing a paid day off for volunteer work. In addition, the employees and the president are involved in several social causes such as: Défi Ski Leucan, Défi Entreprises, Défi Pierre Lavoie, etc. These employee benefits helped contributed to the successful recognition of PetalMD as the Medlys "IT Health Company of the Year".
About Pharmed and Medec, Organizers of the Medlys Awards
Pharmed is a network of companies whose mandate is to help meet the outsourcing and marketing needs of health and drug product development companies within Canada.
Medec is an association of Canadian medical technology industries and its mission is to be the primary source of information and education in medical technologies for its members.