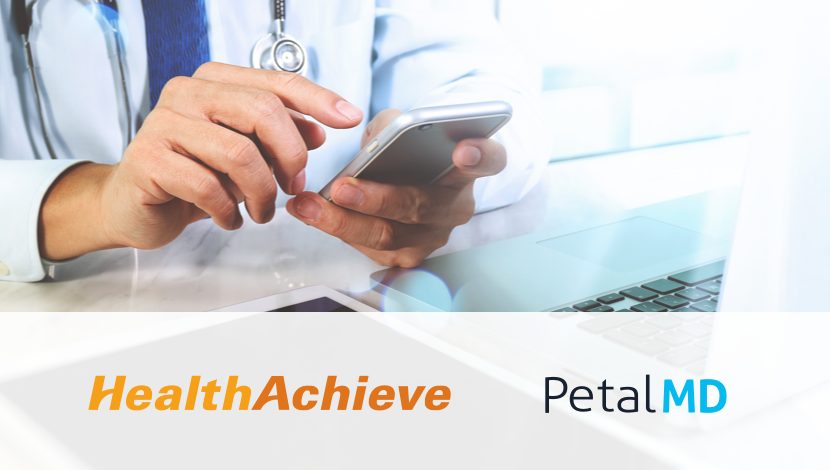 Many physicians and health sector players are true ambassadors of innovative technologies. During this year's HealthAchieve, in Toronto on November 6-7, some of these ambassadors will share their experiences and research to raise awareness of the importance of new technologies for the medical community.
As experts in medico-administrative solutions, PetalMD would like to highlight 10 conferences that will be presented at this year's HealthAchieve. The following conferences will be particularly relevant for healthcare professionals who are considering the integration of innovative technologies into their hospital or clinical processes in 2018.
1. Bringing Useful Mobile Health Technology to the Masses
James Agnew –
Lead
Architect
, Centre for Global eHealth Innovation
A growing number of Canadians are using mobile apps daily. This new reality opens the door to a world of opportunity in terms of access to health care. According to James Agnew, we are just beginning to explore what this means. Mr. Agnew will explain how the efforts of the organization he works for, the Center for Global eHealth Innovation, is helping to improve health services for citizens through mobile apps.


2. Digital Health Keynote
Kathleen Lavoie – Chief Information Management Officer, Grand River Hospital
The more patient data is digitized, the more security issues become important. What if "storytelling", as a method of sharing information, could effectively address this issue? Kathleen Lavoie will be accompanied by Jesse Hirsh, Will Smart, Scott McDonald and Jeff Curtis to address this underrated solution. The speakers will also address the role of social networks in the work of health professionals from a data security point of view.

3. Medical IoT – Safety and Security for Networked Medical Devices
Bob Zemke – Healthcare Solutions Director, Extreme Networks
For a hospital to adopt a new technology, their technological infrastructure must first be able to accommodate the new technology without threatening the stability of their existing systems. Bob Zemke, in collaboration with Chuck Brooks, will discuss the key challenges that IT specialists face when a hospital wants to acquire new medical technology, as well as the most effective ways they have found to address these challenges.
4. Technological Innovation in Health Care Delivery
Maria Milanetti – Partner, MarchFifteen Consulting
From a technological point of view, the health system is becoming more and more complex. This means citizens sometimes have trouble finding their way around. How can we help users of the system find the right entry point to what is becoming a digital maze? Maria Milanetti, in collaboration with Rodney Burns, Colin Smith, Purvi Desai and Sumon Acharjee, will present solutions to improve navigation and user orientation within existing systems.
5. Connecting Health
Chris Landon – Director of Pediatrics, Ventura County Medical Center
Physicians can now take advantage of mobile apps, text messaging and bluetooth connections to deliver better health care. But what kind of patient behavior data can they get from these technologies? And how can they use it? In addition to Connecting Health, Chris Landon will give two other conferences around this theme: Mobile Health - The Last Inch and Importance of Integrating Mobile Technology with Health Care Applications in Home Setting.
6. Optimizing Integration of Medical Devices to the EMR throughout the Continuum of Care
Wes Madden – Vice President, Connectivity Sales, NanHealth, Inc.

Many hospitals and medical clinics today use electronic medical records (EMRs) to store patient information. Most often, physicians manually enter data into EMRs, and a lot of this data is qualitative. What if it was possible to automatically incorporate the data provided by medical devices into patient records? Wes Madden will explore the technical and economic challenges involved in such a project.

7. Paper to Digital Quick Wins for the Acute Care Organization
Michael Burgoyne – National Healthcare Sales Lead, Ricoh Canada

One of the reasons that the digitization of processes in hospitals is sometimes slow is that it appears to be a colossal task for the managers responsible for integrating these technologies. According to Burgoyne, managers should keep in mind that all paper tools do not have to disappear simultaneously. On the contrary, it is often more desirable to digitize specific processes one by one. Michael Burgoyne will present some changes to hospital processes managers can quickly make without spending significant human and financial resources.
8. Transformational Analytics: Practical Guidance for Improving Outcomes and Efficiency
Mike Apkon – President and Chief Executive Officer, The Hospital for Sick Children

Almost everyone in the health community agrees that clinical, financial and administrative data should be used more often to improve the patient experience and reduce operational costs. But where do we start? Mike Apkon, in collaboration with colleagues Kate Langrish, Linette Margallo and David Grauer, will share his experience at SickKids and present some strategies for effectively integrating the use of data in healthcare facilities.
9. The Internet of Healthcare Things
Harry P. Pappas – Founder and Chief Executive Officer, Intelligent Health Pavilion

Have you ever heard of the "Internet of Things" or IoT? This concept refers to the inclusion of physical objects and places that are connected to each other through the web. In other words, it is an extension of the traditional Internet beyond computers that includes physical devices. Harry P. Pappas, in collaboration with Aviv S. Gladman, will explore how the Internet of Things is currently applied in the health sector and what uses of IoT we might like to explore further.
10. Disruptive Innovation in Health Care Delivery
Sylvie Deliencourt – Director, Certification, Leadership, Development and Chapter Support, Canadian College of Health Leaders

Health sector leaders are under increasing pressure to include new technologies in their institutions, hospitals or clinics. What are the concrete results of these technologies on patient-physician relationships, access to health care and the quality of the services offered? Speakers Colin Smith, Nancy Rowan, Allen Devine and Elaine Chin will share and discuss their experiences
PetalMD at the HealthAchieve 2017 to raise awareness
The PetalMD team will also be attending the 2017 HealthAchieve event to raise awareness of the impact technologies can have on the Canadian healthcare system. Specifically, it will present the PetalMD Hospital Platform, a solution that has been designed to improve hospital performance by reducing the risk of communication errors and saving valuable time for the various stakeholders.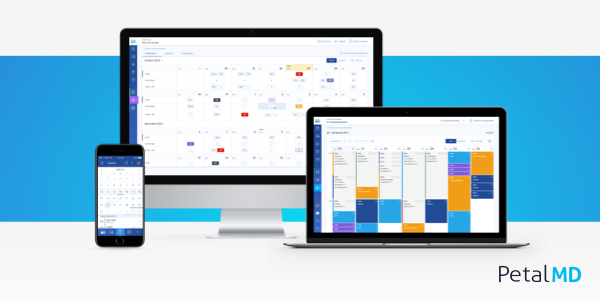 For example, with the PetalMD Hospital Platform:
The on-call list is accessible from any mobile device and can be updated in real-time, allowing staff to reach the right physician in a few seconds;


Physician schedules are easy to create and manage thanks to algorithms that automate and optimize the distribution of shifts;


Exchanges between physicians are always secure and confidential; data encryption ensures compliance with PIPEDA security standards.
For more information on this technological innovation for hospitals, do not hesitate to download this explanatory document for the PetalMD Hospital Platform by clicking on the box below.