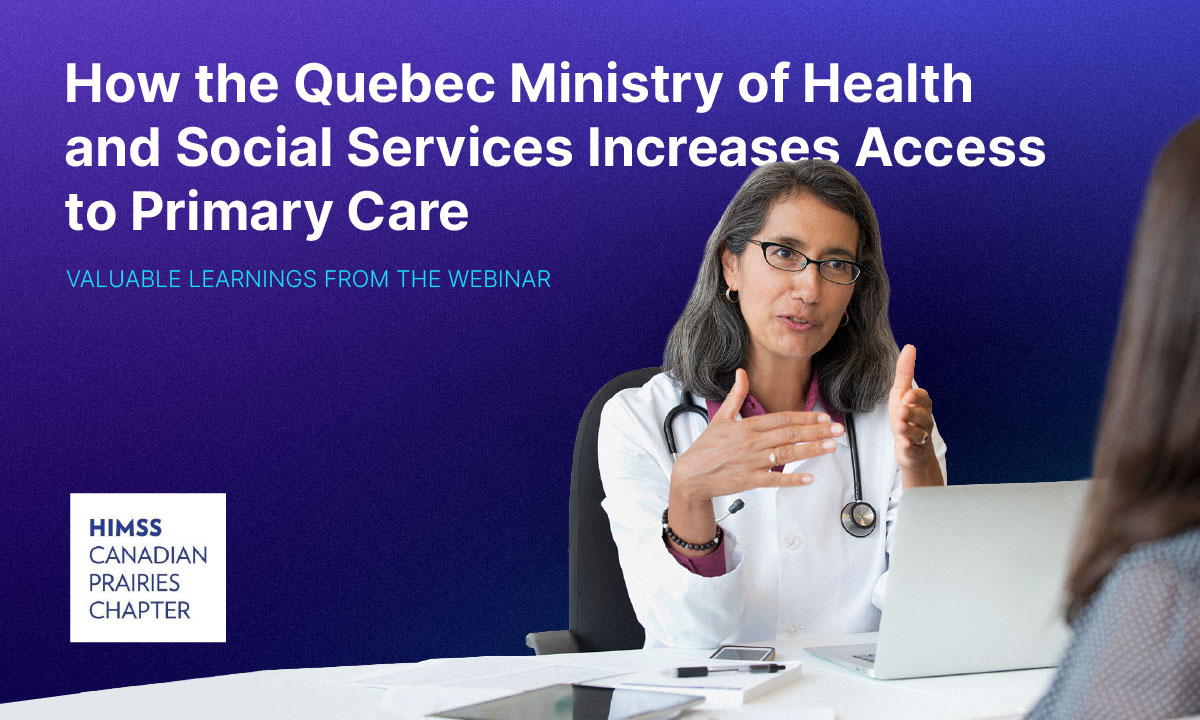 Petal recently partnered with the HIMSS Canadian Prairies Chapter, as part of their ongoing educational series, on providing a webinar describing the current primary care transformation in Quebec. Patrice Gilbert, CEO & Founder of Petal and Mr. Forgues, Deputy General Director - Access, Outreach and Medical Workforce - Academic, Medical, Nursing and Pharmaceutical Affairs from Quebec Ministry of Health and Social Services (MHSS) discussed the challenges faced by a province in transforming access to primary care using innovative technologies to leverage EMR data. During this webinar, guest speakers highlighted some of the key learnings with the goal of providing insight into new, exciting technologies that focus on increasing access to care.
The role of technology to address resource management has become paramount in healthcare delivery given the increasing demand and complexity of providing quality care. The Covid-19 pandemic, in particular, was a major trigger that accelerated the adoption of disruptive technologies, prioritizing the digital transformation of healthcare organizations.

Covid-19 has had a major impact across all healthcare delivery organizations in Canada and specifically at the MHSS which resulted in a significant realignment of their priorities. Providing faster access to primary care services and decreasing emergency wait times were two areas that required a strategic repositioning and a renewed vision.
---
Speakers During This Webinar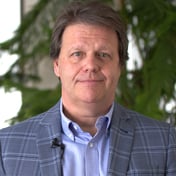 Martin Forgues
Deputy General Director - Access, Outreach and Medical Workforce - Academic, Medical, Nursing and Pharmaceutical Affairs
Quebec Ministry of Health and Social Services
Patrice Gilbert
CEO & Founder
Petal
---
Initial State of the Primary Care Ecosystem
Modernizing a public health system that is complex and rigid requires a full understanding of the foundations in which it is built upon. The MHSS decided to explore a variety of problems and limitations that are connected throughout the patient journey and apply to all jurisdictions, not just in Quebec.

It was discovered that patients are not satisfied with access to care, highlighted by the fact that there are over 880,000 Quebecers waitlisted to register with a family doctor and for those who are registered, it is difficult scheduling an appointment when required. As a result, patients have been seeking primary care services in emergency rooms as it guarantees that they'll be seen, thus adding even more pressure to an already strained system.
The final piece of the access to care puzzle was the complex patchwork of clinical systems that exists across primary care. The lack of interoperability created data silos and segmented offers which increase the difficulty in deploying primary care services in underserved areas as they lack the ability to measure what is being offered versus the actual demand for care.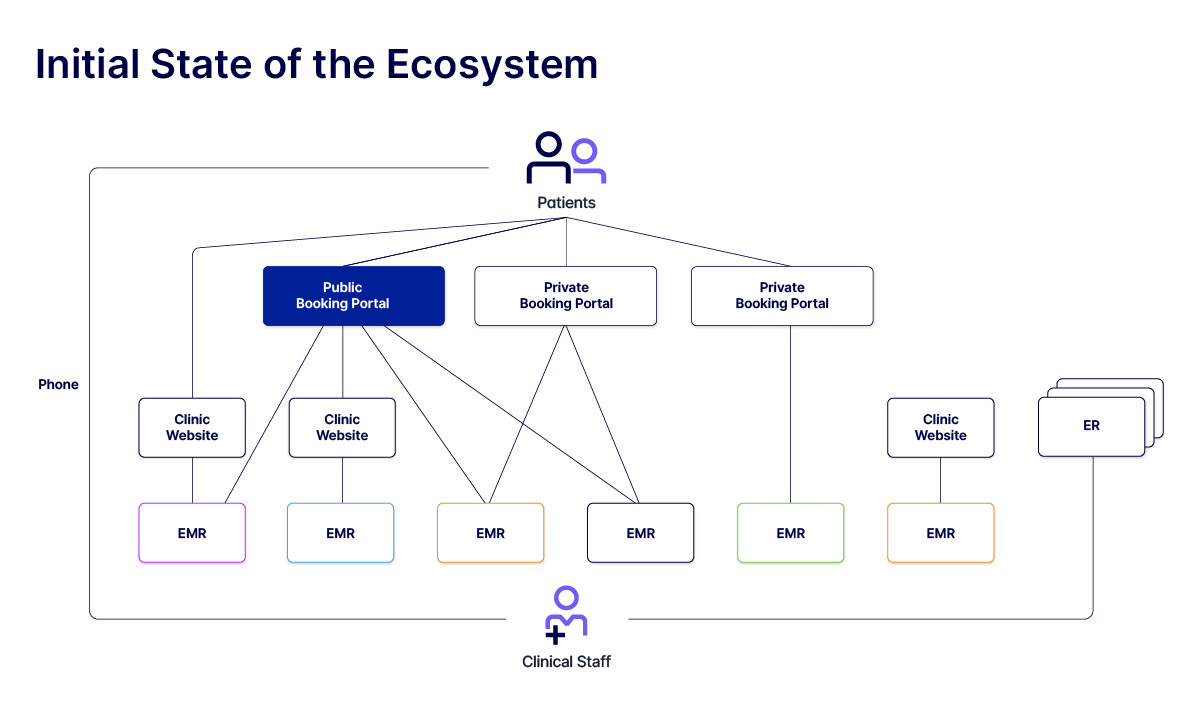 The Chosen Model to Improve Access to Care
Based on the objectives the MHSS had established, they soon realized that the disjointed and unintegrated primary care system would never deliver success. The travel industry was chosen as a best practice as it was determined that many similarities between booking a hotel room and booking an appointment with a doctor existed.
On the demand side, an individual can book a hotel reservation from various platforms (e.g. on hotel websites, Trivago, Hotels.com, Expedia, etc.) and,

On the supply side, the hotel supplies the system so individuals can reserve a room. The central platform, or Hub, allows buyers to reach sellers providing full visibility into the offer itself.
From this operating model, They appreciated how smooth the transaction and the communication were between the customer and the supplier and knew there were learnings to be had.
A Hub Acting as an Orchestrator
Based on the needs of the healthcare space and leveraging the best practices from other industries, the Hub was conceptualized. This platform mimics the supply and demand capabilities of the travel industry:
On the demand side, patients log-in and search for an appointment for a specific healthcare need and,

On the supply side, availability is assigned to providers or their clinics allowing patients to book accordingly.
The Hub connects all of the different stakeholders (EMR vendors and booking systems (public and private) to increase access to care and ensure that patients receive the right care, at the right time and in the right place.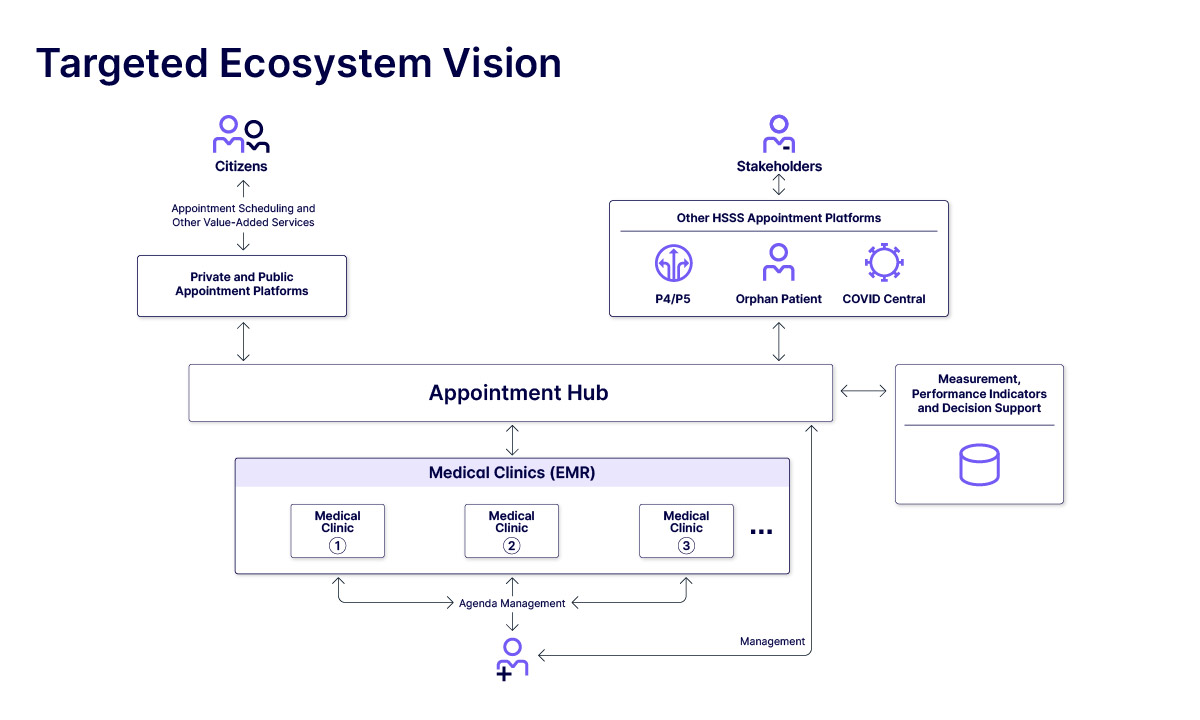 The newly implemented orchestrator technology is changing the way primary care is managed across Quebec. Paired with advanced analytical capabilities, visibility into how and where care is being distributed is now available in real time. This is a game-changer for all Quebecers and ensures that primary care improves across the care spectrum.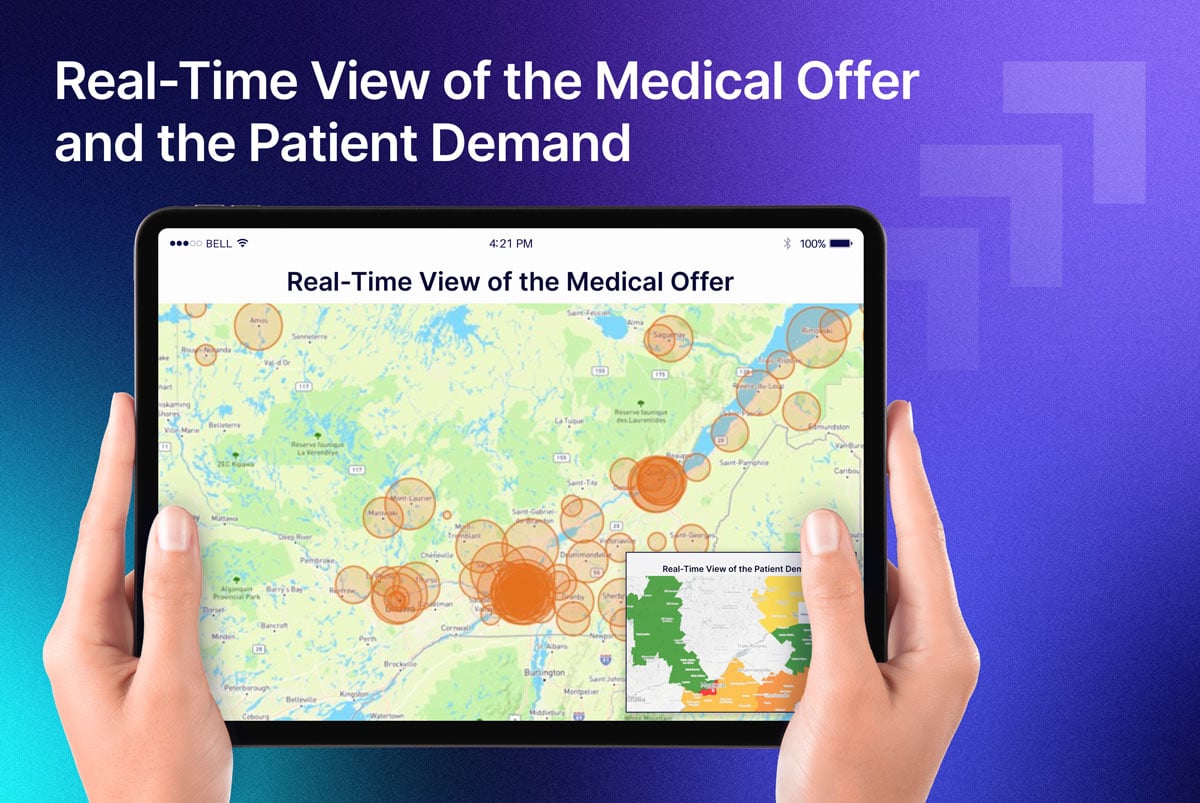 ---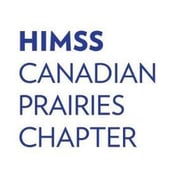 About HIMSS Canadian Prairies Chapter
HIMSS is a global advisor and thought leader supporting the transformation of health through information and technology. The new Canadian Prairies Chapter gives Manitoba, Saskatchewan and Alberta access to unique depth and breadth of expertise in health innovation, public policy, workforce development, research and analytics.
About Quebec Ministry of Health and Social Services
The Quebec Ministry of Health and Social Services is responsible for the organization of the health care network (public and private) throughout the province. Its mission is to maintain, improve and restore the health and well-being of the Quebec population.
---
Leveraging EMRs to Increase Patient Access to Primary Care
The Petal Care Orchestration Platform connects to various existing clinical systems to provide centralized management of care supply and patient demand. Through this improved visibility, physicians or administrators can adjust their appointment availability optimally to better match patient demand. The platform allows for better coordination between healthcare professionals in the care journey to deliver the right care, in the right way, at the right time.
To learn more about how Petal can enable the stakeholders and your team of healthcare professionals in your organization, contact one of our advisory experts to know more about this technology.
How Quebec Is Using Technology to Improve Access to Improve Primary Care
Find out how the Quebec Ministry of Health and Social Services is transforming its primary care network.