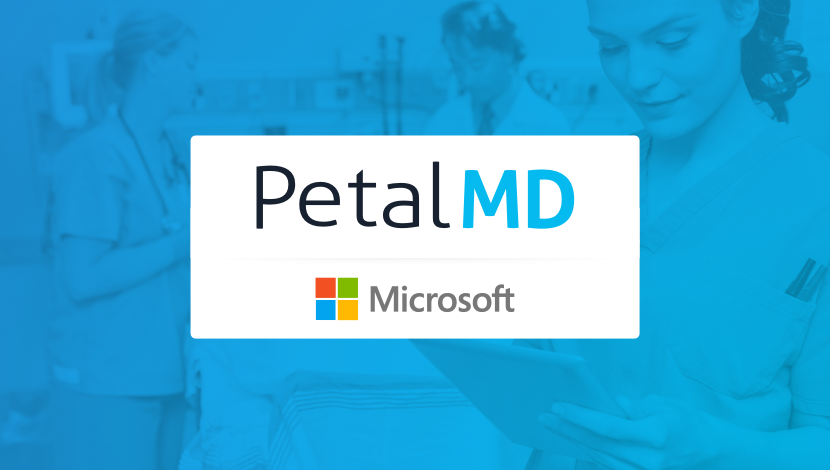 On November 20 and 23, 2017, PetalMD will introduce its Hospital Platform during a webinar with its new hosting partner, Microsoft.
While the webinar was designed with hospital managers in mind, any stakeholders from the healthcare community who want to learn about how the latest technology can optimize hospital performance, management and communications are welcome. A healthcare professional who uses the Hospital Platform will also talk about the impact it has had on his daily life.
Webinar dates and times

English: November 20, 2017 - 2 to 3 p.m. (EST)
Sign up for this webinar

French: November 23, 2017 - 8:30 to 9:30 a.m. (EST)
Sign up for this webinar
Webinar content
Although the healthcare industry benefits from the latest technological innovations, hospital staff often still uses fax or non-secure emails to share sensitive, complex data such as physician schedules, patient info, on‑call lists and so on. The information distributed across departments is not centralized, and neither is it always up to date, which leads to miscommunications and a lot of back-and-forth. This results in a decreased institutional efficiency on a daily basis.
What happens when a hospital's key data is centralized in a single secure platform and can be accessed from any device? Or when physician schedules across all departments are optimized using artificial intelligence and proven algorithms?


PetalMD is now hosted on Microsoft Azure servers
With over 32,000 physician users in more than 150 hospitals, PetalMD solutions manage a growing amount of data. To ensure top security at the international level in the long term, the company decided to host its data on Microsoft Azure's highly reputed cloud servers, which will also host the webinars. Technically speaking, this new hosting partnership will allow PetalMD to further innovate in terms of artificial intelligence and analytics.