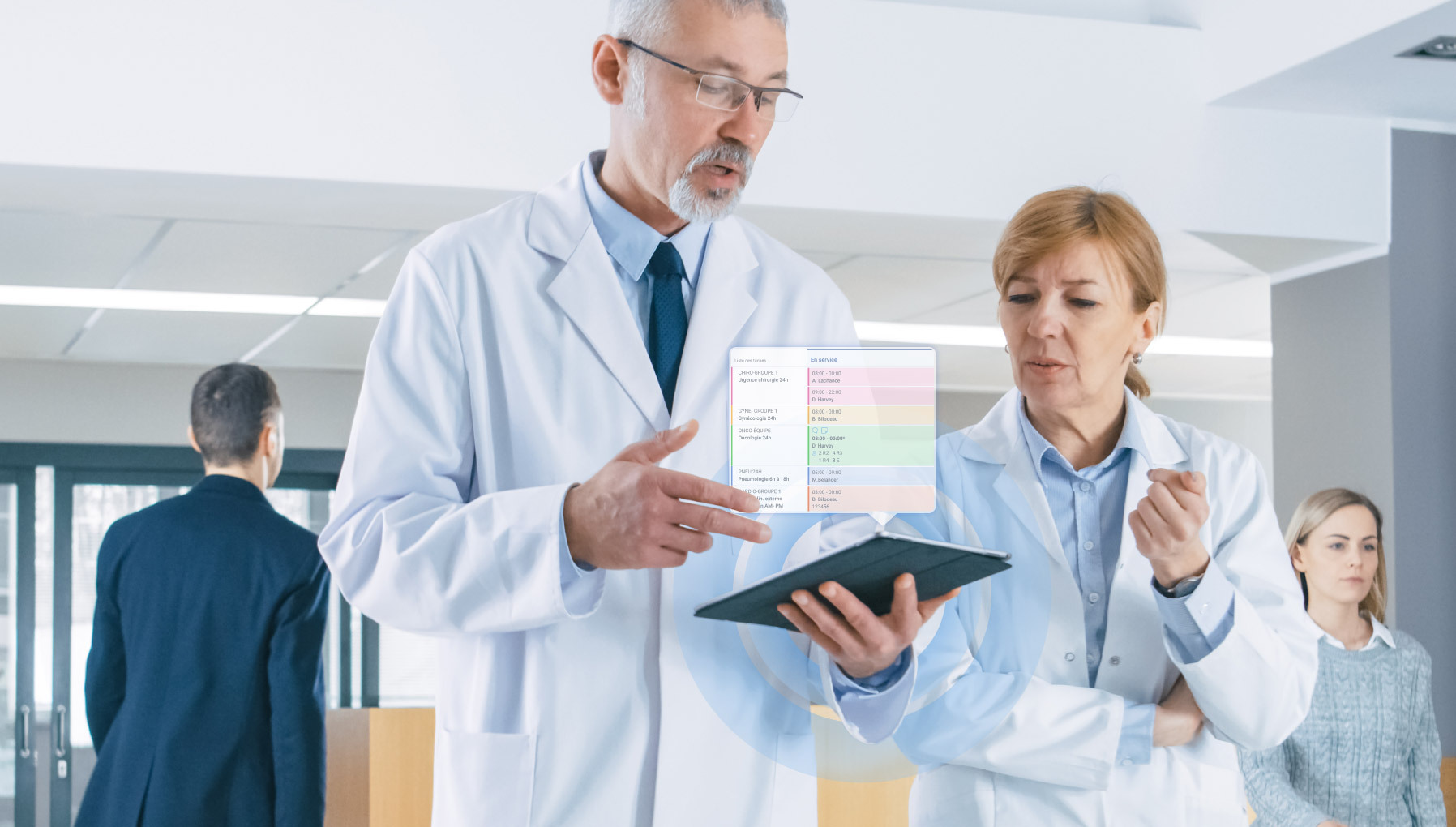 Healthcare organizations must find a way to match their care team supply of care with patient demand in order to avoid delays as much as possible. To ensure an efficient coordination of all the providers and staff in a hospital, many professionals from different specialties (doctors, managers and other healthcare professionals) must be involved in the decision-making process. In this way, institutions can provide the best possible quality of care at the best cost, while optimizing the interactions of both patients and healthcare professionals.
To achieve these goals, organizations need to harmonize their digital services and prioritize the interoperability of information systems to make them more efficient. Fortunately, there are now innovative solutions dedicated to the health sector that can optimize team coordination and communication.
Managing the Supply of Medical Providers with a SaaS Platform can Improve Patient Care
Petal allows medical establishments to precisely determine their healthcare supply, thus making it possible to know in real time which healthcare professionals are working and what their activities are. Thanks to this information, it becomes easier to manage resources and thus reduce the gap between care team supply and the demand from patients.
Adjusting the care team supply allows health establishments to:
better manage their medical workforce

avoid overtime

offer better working conditions

avoid budget overruns

obtain metrics on medical activities

anticipate periods of high traffic

reduce processing times

improve the patient experience

obtain better access to care.




An All-In-One Hospital Platform
Healthcare organizations now have the ability to optimally manage their medical staff supply thanks to the all-in-one hospital platform from Petal. Composed of three complementary and interoperable solutions, the platform constitutes an ecosystem where all data is centralized. Once the information is entered in the platform, it is taken into account across all our solutions.
In addition, the hospital platform provides an overview of all the medical activities that take place in a healthcare organization and this information is accessible to all staff who need to consult it. The data is updated in real time automatically; any change made to the schedules is therefore taken into account instantly. Taking advantage of artificial intelligence, the platform improves the coordination of medical teams, communications and patient care.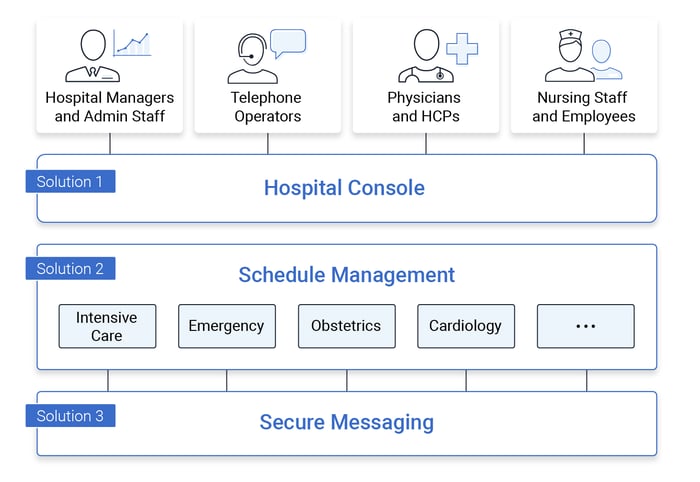 Solution 1: Hospital Console
The hospital console aggregates the on-call and clinical schedules of healthcare professionals from all medical departments in a healthcare facility to centralize them into a single dashboard that is easy to consult and updated in real time. The console allows managers to ensure comprehensive care coverage at all times and obtain key data via analytical dashboards.
---
See also: Video Demonstration of the Hospital Console

---
Solution 2: Schedule Management
The schedules of health professionals are generated using an automated AI-supported procedure which takes into account several conditions (absence requests, equity rules defined by the group, personal preferences and constraints, business rules of the medical service, contractual agreements, skills, etc.). The schedule management solution ensures a fair distribution of work shifts and offers a better work life balance. Once created, these schedules are kept up to date in real time and can be accessed from any device. Our solution allows healthcare professionals to trade their shifts autonomously with other qualified colleagues.
---
See also:
---
Solution 3: Secure Messaging
The secure messaging solution allows administrative and medical staff to communicate instantly with each other without the need of intermediaries. This solution meets the highest standards of information security for healthcare and is integrated into the hospital platform, so there is no need to use different applications.
Find out how the Petal hospital platform can help your organization meet its challenges by downloading the brochure below or contact one of our special advisers to learn about the strategic support that Petal can offer your establishment.