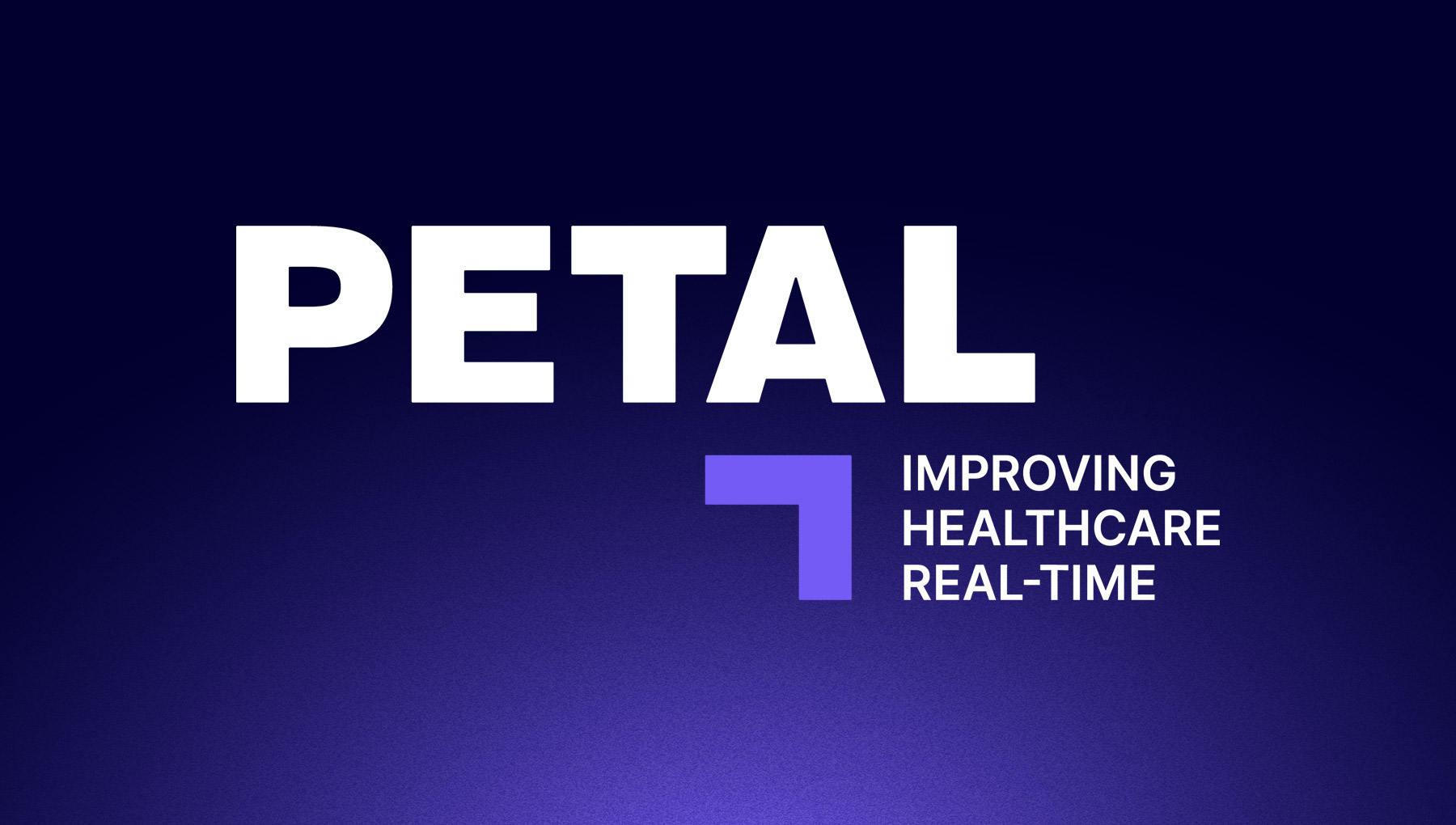 We have a big announcement; PetalMD is becoming Petal! It's been 11 years since PetalMD launched a solution that revolutionized physician scheduling. Today, Petal now empowers stakeholders across the entire healthcare ecosystem to make informed decisions to optimize patient care.
Petal's new brand identity is bold and innovative. It reflects our ambition to revolutionize healthcare systems both in Canada and internationally by orchestrating the delivery of care.
Improving Healthcare Real-Time
The pandemic has forced healthcare organizations and governments to rethink their ways of working. COVID-19 has highlighted the need for secure, cloud-based solutions that harness centralization and interoperability to allow all stakeholders instant access to the data that they need. Proudly bearing the motto "Improving Healthcare in real time", Petal's new brand identity is a reflection of its expertise and mission. We equip large healthcare entities with the tools needed to respond to the challenges of healthcare managers, physicians and IT experts by offering simple and effective solutions that improves access to care.
A New Visual Identity
Petal commissioned Kabane, an agency, specializing in brand creation, for the design of the logo and its visual identity.
New Petal Logo:

The new brand, Petal, evokes the notion of simplicity, technological and logistical virtuosity as a care orchestrator. Graphically, the choice and the typographic treatment sets the tone of our personality, commitment, determination and confidence to meet the challenges of health systems. The purple hook under the name Petal represents the schematization of a petal and creates a visual play with the letter "L" to create a focal point. This focus implies the correlation between the medical offering, the patient demand for care, the centralization of data and the fast communication between the various stakeholders.
A New Digital Identity
We chose the agency Locomotive for the design of the new website. With the rapid evolution of our offer, our ambitions and the stakeholders in the healthcare field to whom our solutions are addressed, we wanted a website better adapted to this new reality.
As a result, the navigation of the new website is more focused on healthcare needs, sectors and stakeholders than on products. In addition, the navigation is more intuitive and interactive to help users find information quickly and provide a memorable experience. The overall look of the new website is based on the essence of Petal; to innovate, humanize and simplify the patient experience in order to improve the quality and access to care.
Please note that changes will eventually be made to the new Petal website and blog in order to constantly optimize your experience as users.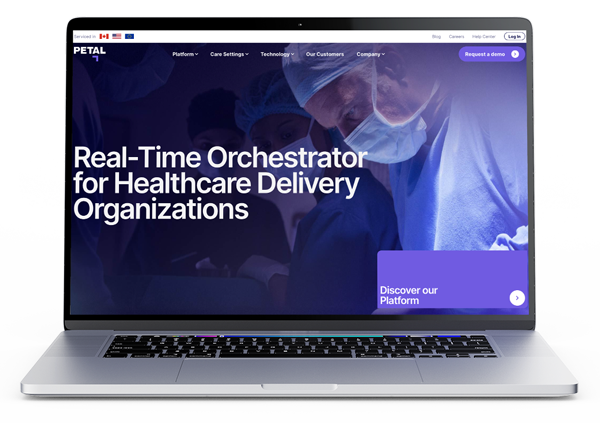 We are proud of this new corporate, visual and digital identity. We are proud to act as an agent of technological change in the healthcare field and proud to empower healthcare stakeholders by offering intelligent and secure solutions based on data collected in real time.
Without further ado, we invite you to visit Petal's new website!