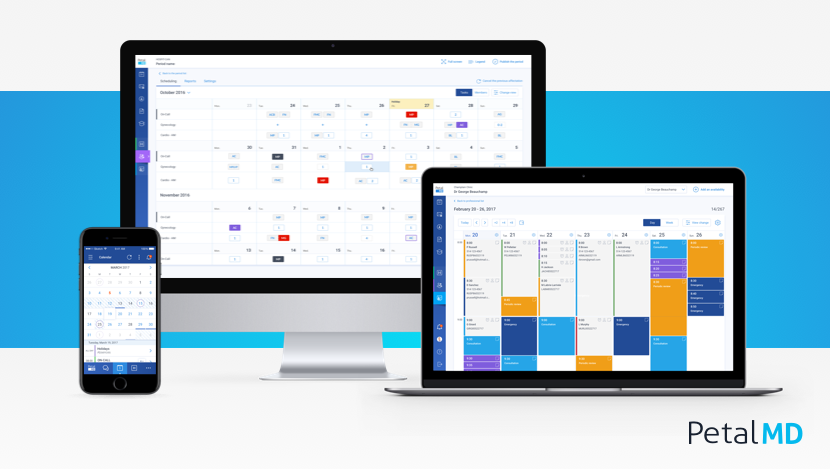 We have good news for PetalMD solution users! We will be launching a completely new and improved interface this fall, which will become the default platform for all users, regardless of their usage plan.
Improved navigation experience
Our new interface was developed with the latest design trends in mind, but the changes are more than just aesthetic. We overhauled menu, tab and heading structures so users can more easily access the most frequently viewed screens.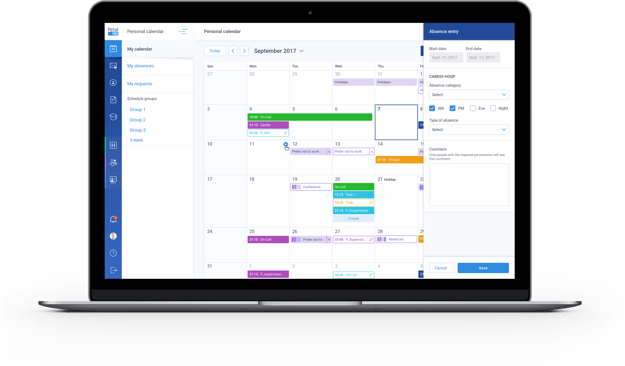 Users will also see more subtle improvements, such as real-time updates to on-call lists. In the old interface, users with access to Petal On-Call had to manually refresh on-call lists to see changes appear. With the new interface, scheduling updates show up in the on-call list in real time.
New features
The PetalMD team is always open to user suggestions. In fact, we have implemented several of them in the new interface.
For example, physicians who create their schedule with Petal Scheduling should be delighted to learn that they will have more control over the management of their group. They will be able to create their own absence categories and add/delete members themselves. As for group members, they will have more control over the notifications they receive and their profile settings.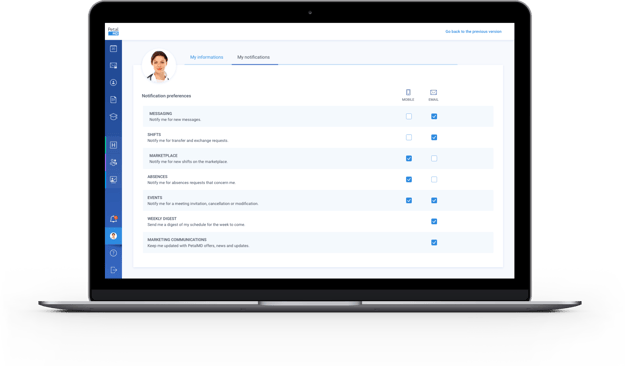 PetalMD solutions centralization and standardization
Physicians who manage their schedules with Petal Scheduling and access their hospital's on-call lists with Petal On-Call will be able to switch between the tools more easily. With more and more medical clinics using Petal Booking for online appointment booking and automated reminders, physicians who work in both a hospital and a medical clinic will benefit from a single consolidated schedule and quicker access to their different group schedules.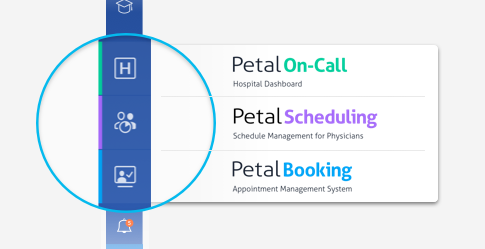 Our iOS and Android mobile applications—available for free to all our users—will also be standardized.

Try the new platform today
PetalMD users can click on the banner displayed on their current homepage to access the new platform and get used to it over the summer. The interface will eventually become the only one available.


We will be posting instructional content to help users get started with the new interface, and our team will be available to provide assistance if needed. We wish to thank all the physicians and managers who have contributed to the interface development process with their comments and suggestions.