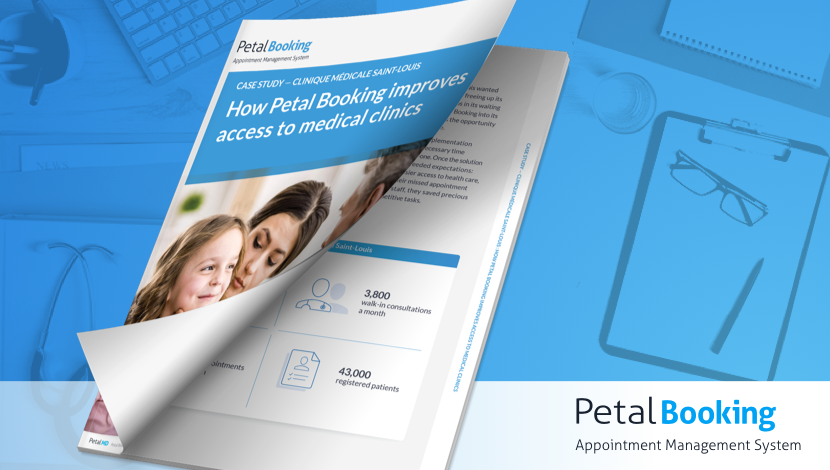 To improve access to health care, the management of the Clinique Médicale Saint-Louis wanted to free up its phone lines and shorten the morning lineups in its waiting room. After a thorough analysis of the availableoptions, they chose to offer their patients an online appointment booking portal and automated reminders by integrating Petal Booking with their electronic medical record (EMR) KinLogix.
Meeting the Needs of the Clinic
The clinic chose Petal Booking solution because of its flexibility regarding themanagement of physician-patient links, its EMR synchronization and capacity to manage a large volume of appointments. The Clinique médicale Saint-Louis processes about 100,000 patient appointments a year!
Once the solution was in place, the positive results exceeded expectations. Not only did patients have much easier access to health care; physicians saw a drop in their missed appointment rates. As for the administrative staff, they saved precious time by automating several repetitive tasks.
Case study available for download
Thanks to the invaluable collaboration of the Clinique Médicale Saint-Louis, we are able to share the case study detailing the initial problems, the change management and the results related to the implementation of PetalMD's appointment booking system. Download the full case study below!