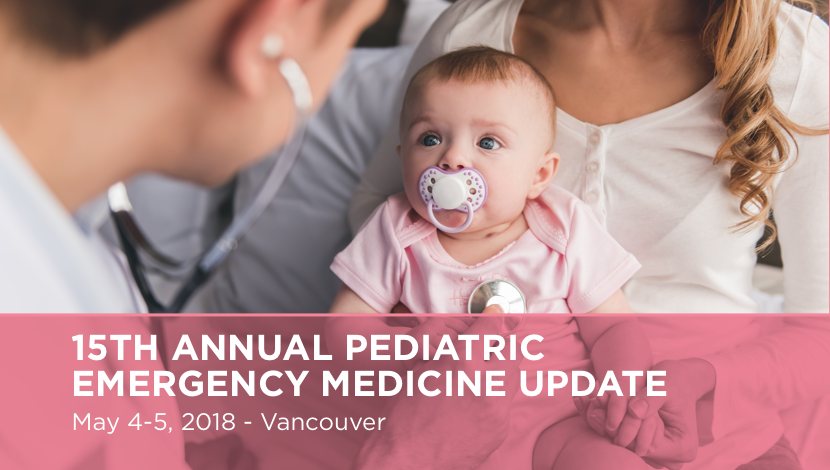 May 4-5, PetalMD will take part in the 2018 Annual Pediatric Emergency Medicine Update, an event regrouping pediatricians and emergency physicians from all over Canada.
Presented by the BC Children's Hospital's Department of Emergency Medicine and the University of British Columbia's Continuing Professional Development, this 2-day conference will be showcasing the latest trends in emergency medicine in urban and rural settings.
PetalMD Solutions for Pediatricians and Emergency Physicians
Did you know that emergency physicians and pediatricians are the most numerous specialists to use PetalMD solutions? Together, these specialists represent more than 6,000 of our 35,000 physician users.
If you are one of them, or if you are new to our Petal Scheduling solution, we invite you to visit us at the PetalMD booth during the event.
We also invite you to download the document 10 Benefits of Petal Scheduling for Pediatricians in Hospital Settings for more information about how our scheduling tool is a real time-saver for pediatric teams.
This Whitepaper Contains:

Advantages for schedulers and pediatricians




Time saved using a solution designed for physicians

Key features and benefits


More Info About the Annual Pediatric Emergency Medicine Update 2018
In addition to the 2-day event conferences and courses, the organization will offer a pre-conference day, Thursday, May 3rd, on APLS (Simulator-Mediated Advanced Pediatric Life Support).
Presentations at the Annual Pediatric Emergency Medicine Update 2018