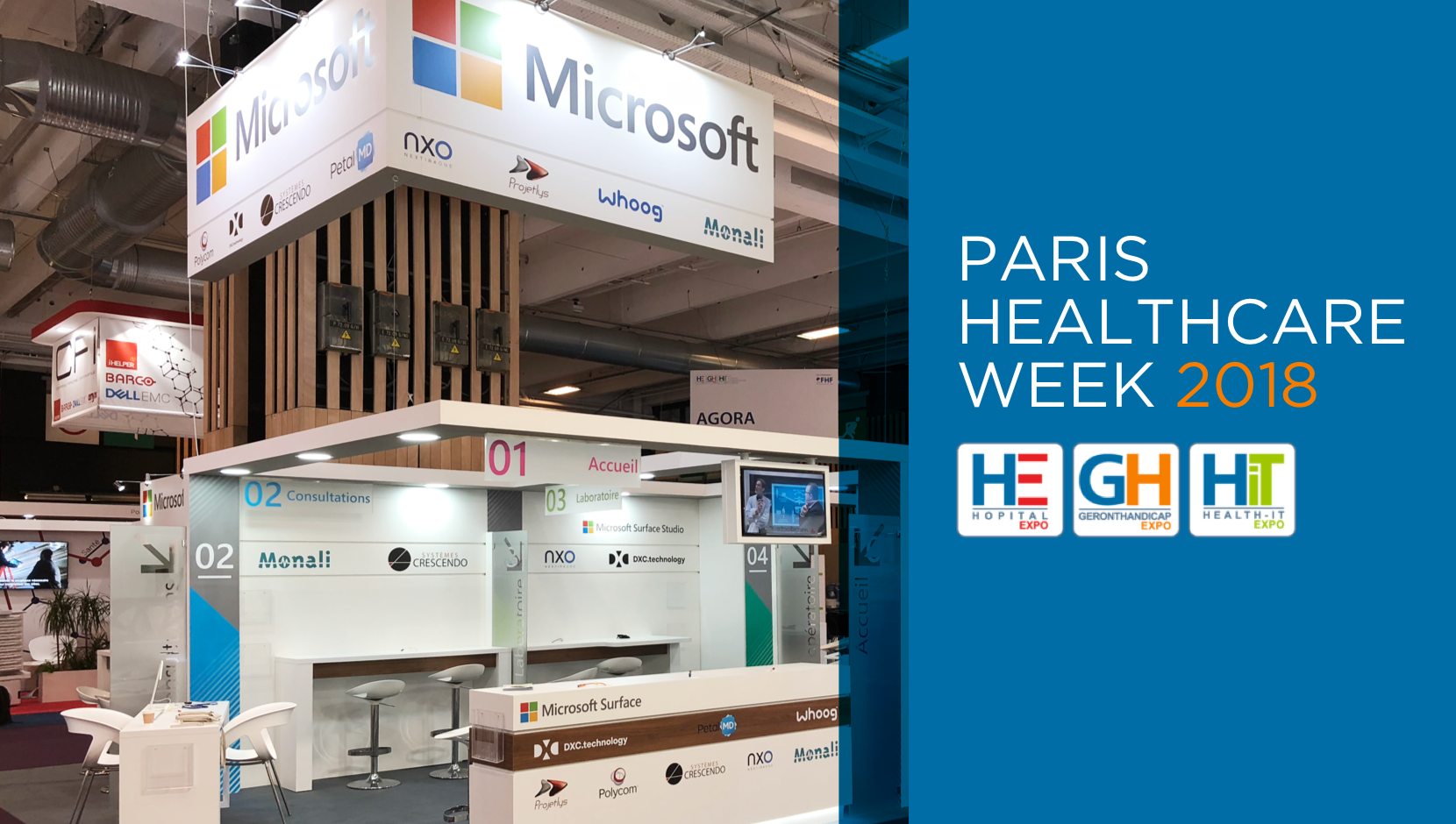 As a proud Microsoft commercial partner, PetalMD participated for the first time in the 18th annual Paris Healthcare Week (PHW). With more than 30,000 participants at the Paris Expo, Porte de Versailles, the PetalMD team had the chance to meet many professionals of the European health sector.
PetalMD Solutions Exhibited in the Microsoft Space
Driven by a common ambition to leverage innovative technologies that optimize administrative processes within health facilities, Microsoft invited PetalMD to join them in Paris this year to present its complementary solutions.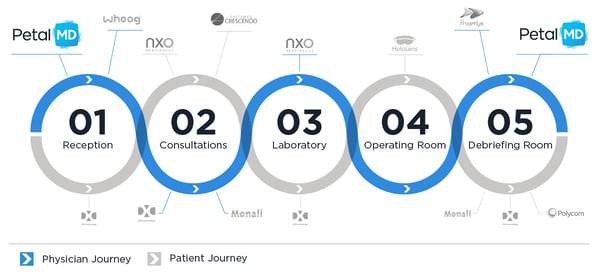 Located in zones 1 and 5 of Microsoft's exhibition space, the PetalMD team presented its portfolio of medical-administrative solutions, which are dedicated to physicians and patients. Microsoft designed its exhibit space in collaboration with its partners to put forward technologies that target each step in the patient journey, from patient admission to medical follow-up.
Among other things, PHW participants discovered a whole spectrum of functionalities inherent in PetalMD solutions, such as:
Automated schedule management and creation

Physician shift exchanges directly through the mobile application

Secure messaging to communicate instantly with on-call physicians

Real time access to on-call lists

Data analytics and performance monitoring tools
Grouped on a single platform, these functionalities significantly simplify internal communication and information sharing processes, addressing physician time management concerns. By eliminating steps and intermediaries involved in these processes, the risk of errors is significantly reduced. Through interaction with diverse PetalMD solutions, the PHW physician attendees experienced firsthand the obvious benefits that the PetalMD platform has to offer them, as well as to their patients.
Creating Innovation for Healthcare
This video, recorded during the 2018 edition of Paris Healthcare Week, showcases health care technology innovation among the Microsoft partner community. In this footage, our Vice-President Business Development, Marie-Claude Messier, presents the diverse functionalities of the PetalMD solutions to Christine Lecompte, Head of Innovation Development in e-Health at CHRU in Strasbourg.

Encounters at Paris Healthcare Week 2018
During Paris Healthcare Week, PetalMD had the chance to interact with multiple medical establishment leaders from hospitals to academia and communal healthcare facilities, who demonstrated a noted interest in modernizing their systems and automating their internal procedures with the PetalMD platform.
Enthralled by such a positive response, the PetalMD team returned invigorated to continue its European conquest, motivated to further advance its mission to improve healthcare efficiency and accessibility through the development of innovative technologies.
If you would like to learn more about PetalMD solutions, do not hesitate to communicate with our team at: info@petalmd.com.