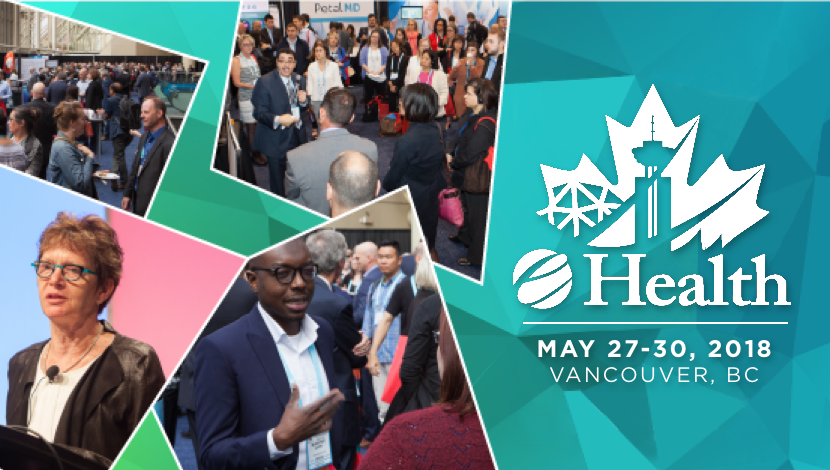 On Sunday, May 27th, the PetalMD team will be in Vancouver attending the 18th annual exposition of e-Health 2018, Canada's National Conference & Tradeshow.
With over 250 presentations scheduled, e-Health 2018 is famous for the participation of its highly regarded network of health organizations and professionals, all geared towards the latest technological trends designed for the healthcare industry. These 3 days are intended to shed a positive light on Canada's position as a proactive leader in the adoption of modern and innovative technologies within the health sphere.
Innovation in Digital Health Solutions: Hacking Health at e-Health
Again this year, the Hacking Health Hackathon will stand in the forefront of digital health innovation during e-Health 2018. The Canadian enterprise which specialized in health services disruption will offer attendees the opportunity to participate in a hackathon aimed at the development of chronic disease solutions.
Moreover, Hacking Health will deliver live workshops with patients and developers, presenting ingenious and novel prototypes dedicated to a variety of health specific applications.
Standing behind such impactful initiatives, the PetalMD team encourages attendees to join Hacking Health activities, a collaborator of the PetalMD Scheduling Solution. Similarly to PetalMD, Hacking Health creates solutions that seek to respond to challenges in health services and improve patient access through the development of emerging technologies.
This Whitepaper Contains:

Advantages for schedulers and physicians




Time saved using a solution designed for physicians

Key features and benefits


PetalMD Will be On-location to Meet You
The PetalMD team will be on-location at the e-Health 2018 exposition site, introducing and explaining its Web platform solutions. The team in place will focus their presentations on our schedule management tool, Petal Scheduling, which has been adopted and praised throughout many Canadian health establishments.
Powered by artificial intelligence and rapid automation, this solution has proved to be a gift to practitioners giving them precious time economies, by enabling its users to reallocate time to their patients and practice. E-Health 2018 will be an opportunity for interested users to interact with the PetalMD platform in order to have a better understanding of how this product can benefit their practice and establishments. .
Are you among the health professionals that will be in attendance at e-Health 2018, Canada's National Conference? Would you like to understand why an increasing number of Canadian doctors trust PetalMD's medical-administrative tools? We invite you to come discover our productivity technologies at booth #332.
About e-Health 2018, Canada's National Conference & Tradeshow
With over 1,500 attendees already confirmed,e-Health Canada's National Conference 2018 is the ultimate digital health conference for Canada. It will take place at the JW Marriott Park in Vancouver, located in the heart of the city's stimulating downtown.
The Top 3 Conferences Not to be Missed According to PetalMD