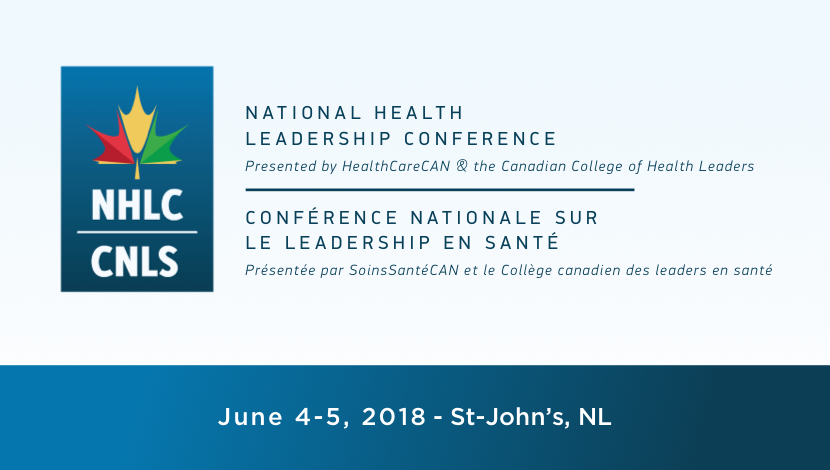 PetalMD invites all attendees of the 2018 National Health Leadership Conference (NHLC), presented by HealthCareCAN and the Canadian College of Health Leaders, to come meet its team on June 4-5 in Saint John's, NL.
A First for PetalMD
PetalMD will participate for the first time in NHLC 2018; the largest gathering of influential decision makers for the Canadian medical system. It will take place at the St. John's Convention Centre, in St. John's, Newfoundland and Labrador.
The event will attract important voices from health administration managers and councils from all across Canada. The program content lists presenters from a variety of entities that operate within the health sector, such as: government institutions, academic and research establishments, professional associations, and consulting firms.
Presentations will be about the most urgent challenges that currently face the Canadian health system and they will leave room for discussions in order to encourage experience and idea sharing among audience members. The foundation and development of these conversations will serve to elaborate possible courses of action for the different Canadian provinces to consider.


Video Preview of PetalMD's On-Call List Solution
The NHLC Pursues its Ambitions
Presented by HealthCareCAN and the Canadian College of Health Leaders, this event intends to fuel the collaboration of pertinent actors within the Canadian health system in order to foster an attitude and context that welcomes change for their prospective environments.
Driving the modernisation and adoption of innovative practices in health leadership, the National Health Leadership Conference has surfaced as an example of success in motivating dialogue and action surrounding pressing concerns of common interest. Among the challenges called to attention are health system and procedure transparency, questions of efficiency, the complications implied in the deployment of new health services and technological tools, as well as strategies to set the stage for successful change integration.
PetalMD Solutions Serving Canadians
PetalMD has risen to become the leading proactive specialist in responding to the needs of health establishments. The solutions offered by PetalMD benefit directly health professionals/users, institutional managers, as well as patients through efficient processes and communication, improved time investments, and personalized services. If learning more about these benefits is of interest to you and your practice; do not hesitate to come meet our team and discover what we have to offer at booth #12.
About HealthCareCAN and the Canadian College of Health Leaders
HealthCareCAN is the national voice of health organisations from all across Canada. Their mission is to promote a health system that is integrated, sustainable, responsible, and nurtures innovation. Conjointly, the Canadian College of Health Leaders is a national, nonprofit, member run organization that seeks to advance innovative leadership and encourage positive change within their respective fields.