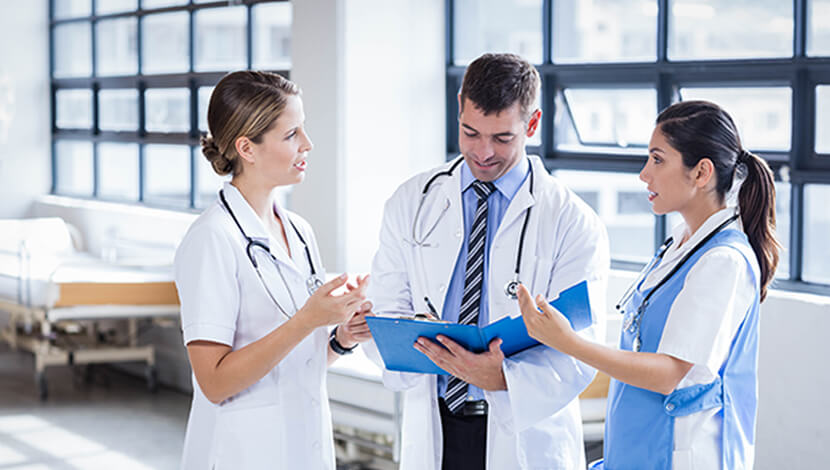 PetalMD will be in Vancouver for the 2017 Canadian Conference on Physician Leadership, on April 28 and 29.
A number of healthcare professionals—including some PetalMD users—will address a wide range of issues at this event. Here is an overview of three workshops presented by prominent leaders in the medical field.
Leadership for physician well-being
According to the article Physician burnout: An issue that affects us all, the first step preventing and combatting burnout is talking to colleagues about the difficult situations we face. Yet, the culture of rivalry and perfectionism in the medical can make it difficult to be so open.
Good leaders inspire trust and foster an environment of sharing between peers. Proactive, diplomatic leaders will actively encourage sharing and implement measures to prevent burnout.
How can we nurture such leaders and develop strategies to broach these sensitive subjects within the medical field? Dr. Drummond will discuss this in his workshop, Preventing burnout: Proven personal and organizational strategies for physician leaders.
Leading change management
Leadership in the medical field is about more than the psychological well-being of healthcare professionals—it also plays a key role in the effectiveness of hospital departments and medical clinics.
How can we convince healthcare professionals who have been using the same tools for over 20 years to adopt newer, more powerful technologies? How can we prepare the transition away from photocopiers, pagers and paper day planners? A good leader should know how to prepare and manage change.
Dr. Guy Nasmyth will discuss collaborative techniques and the latest scientific research on change management in his workshop, Navigating change: Distributed leadership, collaboration and complexity.
Leadership and the patient experience
As noted in the article Digital health and front-line innovation, physicians will be delegating more tasks to their patients in the very near future. Patients will be increasingly engaged in and knowledgeable about their medical technologies shape the patient experience.
In his workshop Connecting patients for better care: The role of the patient in the digital world, PetalMD user Dr. Asim Masood, along with some of his colleagues from Canada Health Infoway, will discuss how new medical technologies shape the patient experience.
About the Canadian Conference on Physician Leadership
Now in its eighth year, the Canadian Conference on Physician Leadership is organized by the Canadian Medical Association in partnership with Joule and the Canadian Society of Physician Leaders. Each year, a large number of Canadian physicians gather to share and learn about leadership techniques and knowledge.
At PetalMD, we believe that equipping physicians to become more effective leaders is among the most promising solutions to a number of challenges facing the Canadian healthcare system. As such, we wish to extend our thanks to the event organizers and speakers.
Come see us!
Are you planning to attend the 2017 Canadian Conference on Physician Leadership? Come see us with your comments and questions!