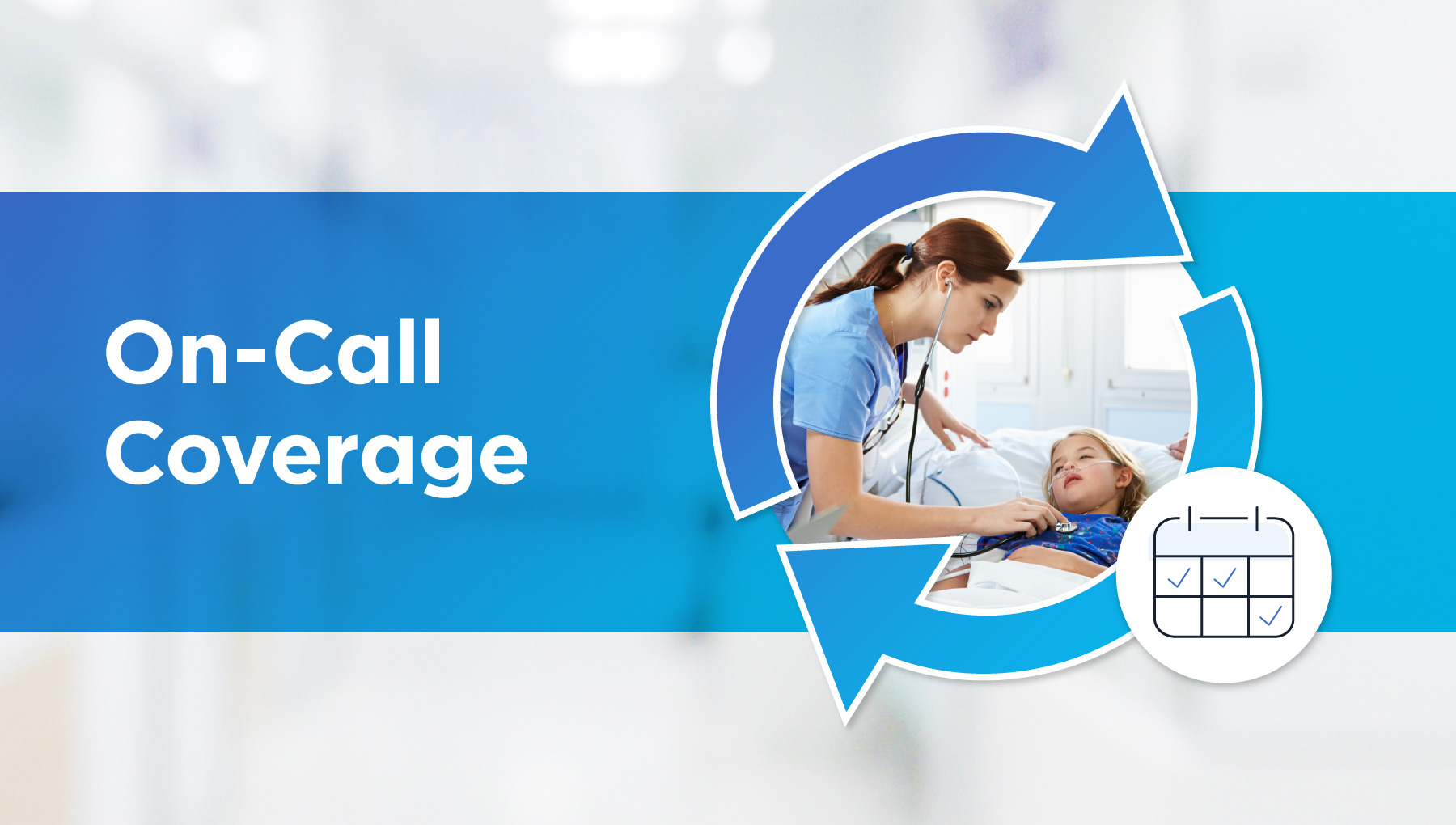 When a patient is admitted to the intensive care unit during the night, hospital staff must reach an on-call physician as quickly as possible. What happens if there is a gap in the on-call coverage, meaning there is no on-call doctor available for the medical specialty concerned by the patient's condition? And what if there is an error in the on-call list, because the information about a shift exchange between two doctors had not been properly chronicled?
When on-call coverage is incomplete, staff must make several calls to find an available doctor with the required skills. However, the longer it takes to contact a doctor; the greater the risk of compromising the health of the patient. So, how do you ensure 24/7 on-call coverage and thus reduce the risk of patient complications?


---
Download:
---
Innovative Hospitals Have a Solution: By Digitizing their Medical Offer
To prevent gaps in the on-call coverage and improve patient safety, a growing number of hospitals are choosing to digitize their medical coverage. By doing so, hospitals allow department heads and their assistants to create digital schedules, which can be connected in real time to the hospital's centralized on-call list.
With this digital transformation, the call centre and the department heads both have a better understanding of the hospital's on-call coverage. This improved visibility allows them to easily identify and prevent any on-call coverage gaps.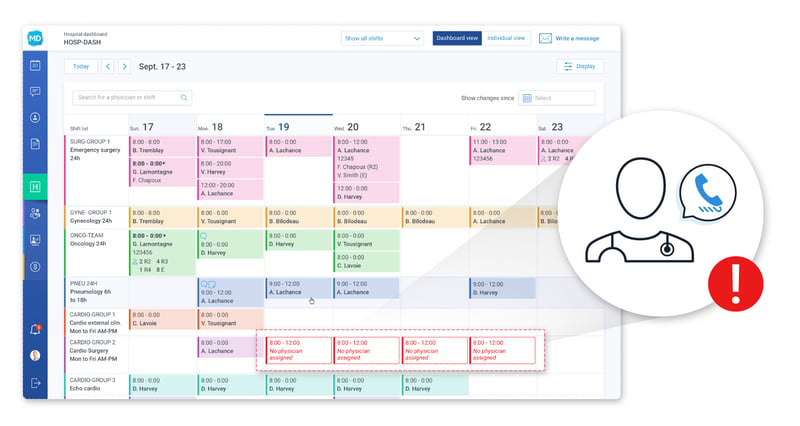 When a specific on-call shift is unassigned, the digital platform automatically detects the medical service that needs to be contacted and displays the scheduler details. This technology makes it much easier to fill in the gap(s) and provide 24/7 on-call coverage.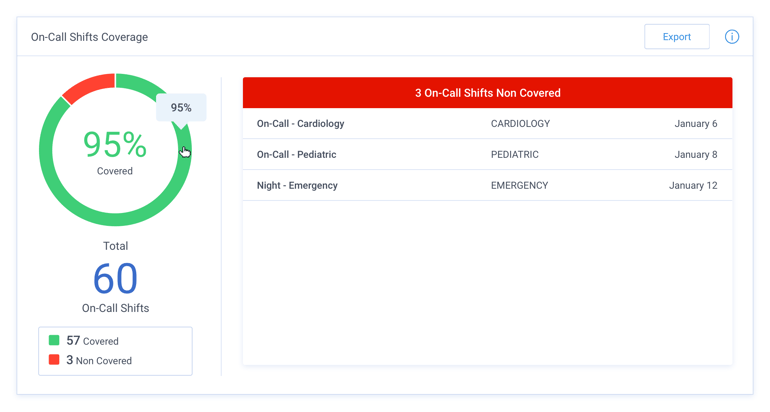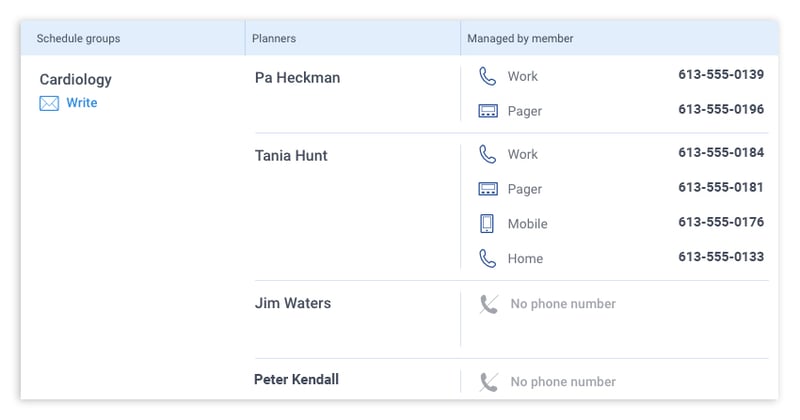 Prevent Complications with a Real Time Portrait of Medical Activities
By digitizing their medical offer, hospitals can be sure that they have an updated on-call list, since every change made in a doctors' schedules is automatically applied to the on-call list. The result is: complete on-call coverage. This means fewer communication errors that can interfere with the coordination of care teams and the proper functioning of an institution's medical activities.


Demo Video




Who is Responsible for Providing 24/7 On-call Coverage?
In most hospitals, department heads must ensure that at least one member of their medical corps is on call 24/7, so that there is no gap in the on-call coverage. However, it is the responsibility of the hospital's administration to manage the on-call list for the entire hospital. This includes the coordination of all the healthcare professionals.
For this reason, healthcare organizations such as the CHC Care Network in Belgium, which regroups nearly 1,000 doctors in six hospitals, have chosen to digitize their on-call shifts to improve patient safety.


"To improve the quality of care offered by our network, we wanted to modernize the management of our medical on-calls, as it was not optimal. What we wanted was a centralized on-call list, always up to date and accessible at all times by all physicians and employees in the network. These objectives were achieved by acquiring the solution developed by PetalMD."

- Dr. Quentin Dulière, Assistant Medical Director of the CHC Care Network
Download the Case Study: CHC Care Network
To learn how digitizing the medical offer optimizes on-call coverage and increases patient safety, download the free CHC Care Network case study below. You can also request a custom demo, or contact a specialized adviser.