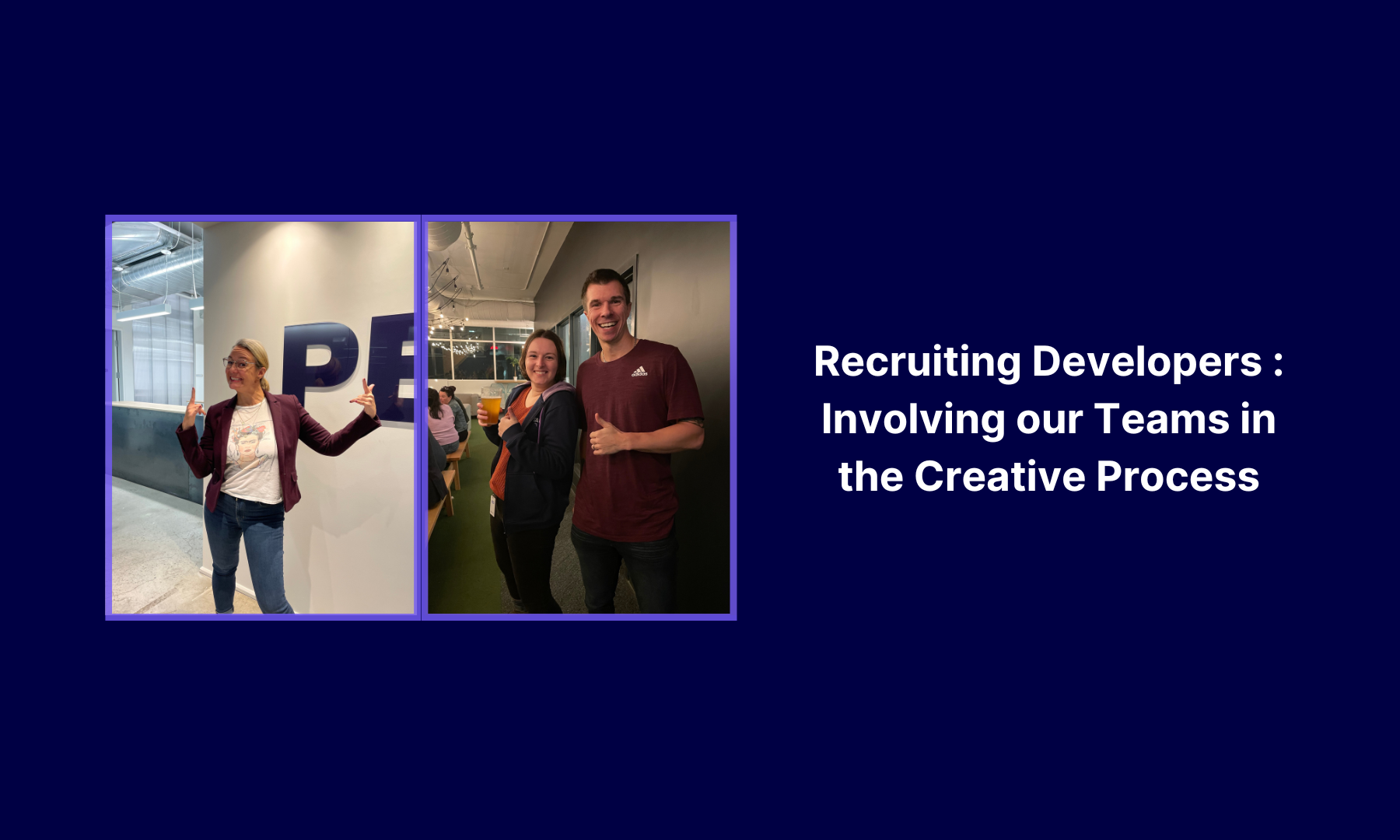 Being in the technology industry, Petal is not immune to the labor shortage in Quebec, especially among technological talents. Innovation is part of our daily life, both in our products and in our practices. We try to differentiate ourselves in the job market by employing methods that are each more innovative than the last.
An internal advertising contest
Our latest initiative involves recruiting talent, specifically recruiting developers, a role essential to our mission's accomplishment. What exactly is it? We set up an internal advertising contest where our teams were invited to submit their creative ideas that would help us attract the best development talent.
As a team or individually, teammates were given one month to create their concept. Whether it was a video, a partnership with an influencer, a slogan, or memes, all ideas were evaluated.
An HR and tech initiative
Simultaneously in our Montreal and Quebec City offices, the finalist teams had five minutes to convince the judges of their concept. Our panel of judges was composed of five employees: three from the tech teams and two from human resources. Five criteria were evaluated to determine the winners: originality, feasibility, clarity, alignment, and impact.
Innovative concepts
Our panel of judges crowned three winning teams from our 25 entries. These employees won prizes totalizing over $4,000! In third place, Fanny, UX/UI designer, and Isabelle, developer, presented us with a concept from our favorite intellectual games (search and find, sudoku, etc.). In the second place, Pier-Luc, senior Scrum Master, presented a series of memes that addressed several elements of our daily lives: the flexibility offered at Petal, programming languages, etc.
And finally, in the first place, Julie, senior UX/UI designer, and Marie-Ève, senior technical writer, presented us with a slogan idea directly related to our mission: health.
All in all, our experiment proved to be a success with concepts that are out of the ordinary, that will allow us to differentiate ourselves on the job market, and most importantly, that represent our teams.
Stay tuned on our different platforms, you might see one of the winning ideas in our communications soon!