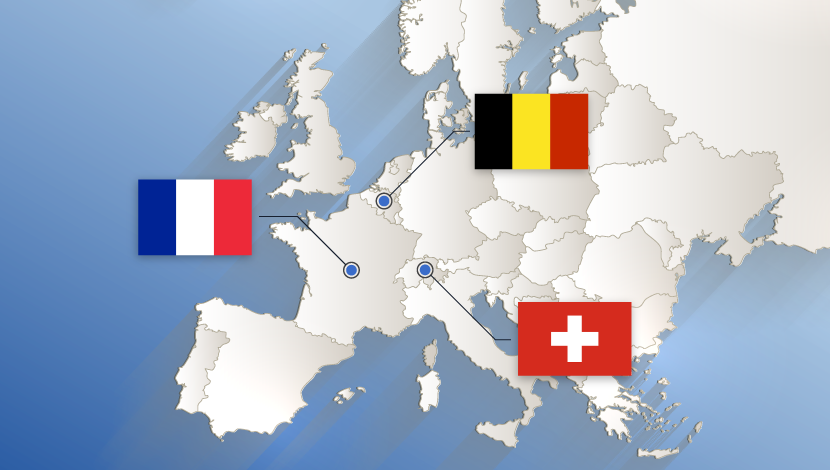 With more than 37,000 physicians registered on its web platform, the Canadian company PetalMD continues to grow in Europe, where its medico-administrative solutions are increasingly used. In just over a year, no less than 8 hospitals in Switzerland, Belgium and France have adopted the PetalMD Hospital Platform to modernize the management of their on-call functions.
Considering that on-call duty and physician scheduling management represent a major challenge for most European hospitals, the chances are high that the PetalMD hospital platform, with its already proven abilities, will increasingly be adopted on the other side of the ocean.
How PetalMD Went to Europe
In recent years, we have found that European physicians who have used PetalMD on-call list in Canada and then return to Europe speak of the many benefits of this solution to their peers. The results? Health facility managers from various European Union countries such as Belgium, France, Italy and Sweden have begun contacting PetalMD.
In 2016, PetalMD President, Patrice Gilbert and his partners decided to fly to Europe to visit hospital managers from several different countries. In result of these meetings they noticed that the technological challenges abroad were virtually the same as in Canada. This confirmed the almost universal relevance of the solutions developed by PetalMD.


Similar Health Challenges on Both Sides of the Atlantic
It may be true that health systems differ largely from one country to another, but physicians in Europe and Canada agree that the healthcare community has some catching up to do technologically. Indeed, a large majority of French physicians (84 %) are convinced that digitization represents an opportunity to improve care quality; while in Canada almost all health professionals (94%) believe that using computer tools in healthcare is essential to improving the quality of care.
By fully digitizing physician schedules and on-call lists, the PetalMD hospital platform enables hospital centres to significantly reduce the risk of communication errors. Hospital staff can reach on-call physicians more quickly, greatly reducing administrative burdens, while at the same time having access to valuable data that was previously very difficult to obtain.
The Future of PetalMD in Europe
Having deployed its first solutions within the European territory, the PetalMD team has developed expertise that prepares it for future demand.
The medical directors and physicians in Europe who have worked with us over the past year are very satisfied with the PetalMD hospital platform. Thus, there is a strong chance that the phenomenon that occurred in Quebec, then in the rest of Canada, will occur in Europe: physicians who change hospitals will talk about PetalMD to their new colleagues, who in turn will quickly look into it as a solution to improve their work environment.
In any case, PetalMD intends to keep optimizing the performance of new hospitals by digitizing their management and communication processes, thereby helping them to improve the healthcare system.