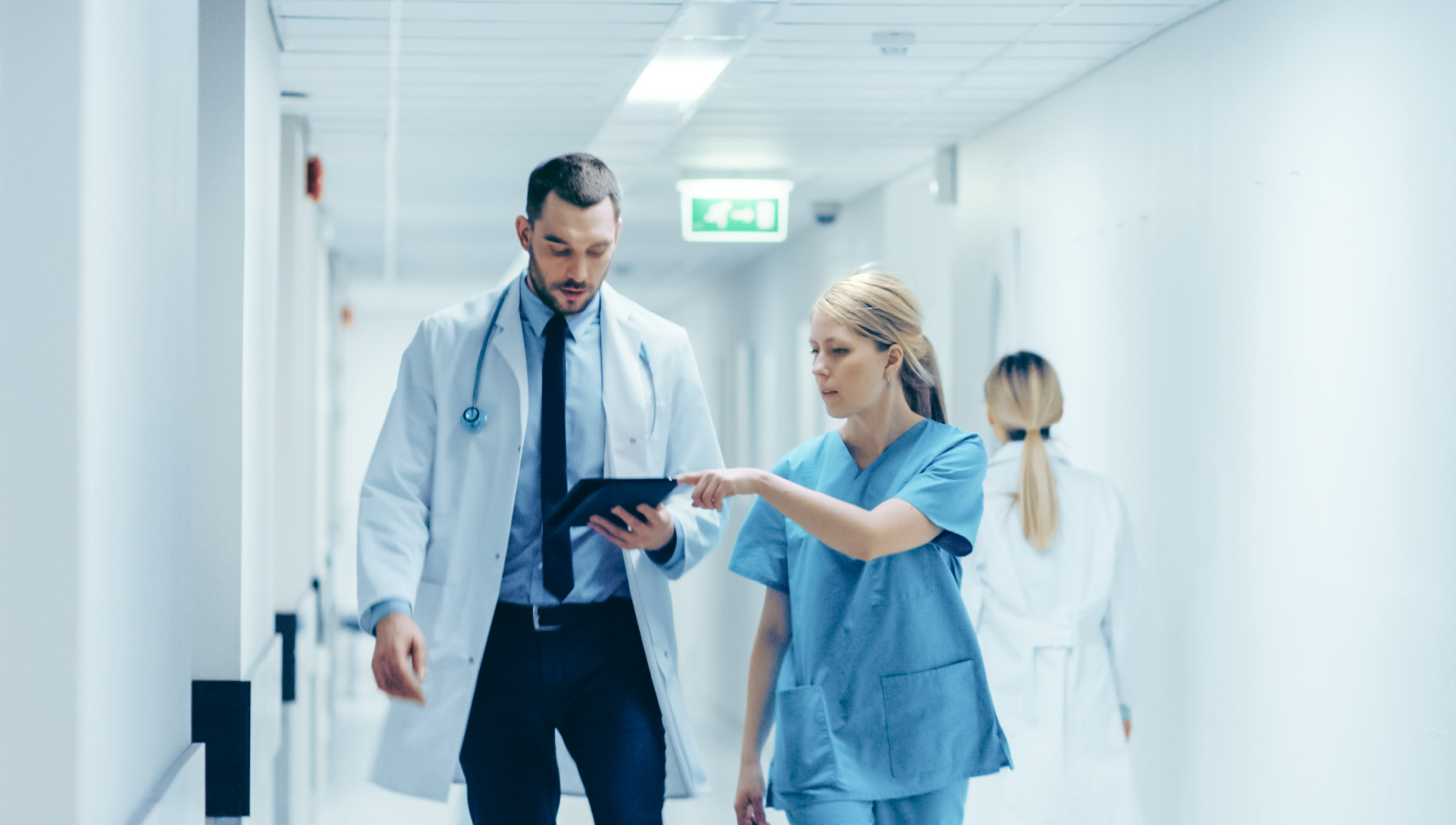 The Director of Medical Affairs plays a crucial role in the effectiveness of a hospital, ensuring both the coordination of the various medical services and good communications between the various stakeholders. According to the Chief of Staff at Hawkesbury and District General Hospital, the simple fact of going digital for the schedules within the various medical services of their establishment has made it possible to improve the coordination and reactivity of the care teams.
It is on this issue that the Chief of Staff spoke at the e-Health 2019 Annual Conference, where she outlined the challenges her hospital faced before the facility digitized and centralized physician schedules across medical services in the hospital. She also mentioned the significant improvements that have resulted thereafter, especially in emergency situations.
Scheduling Challenges Faced by the Hawkesbury and District General Hospital

The difficulty to know which physician is available for which task when planning schedules.

The high number of steps required to make last minute changes to the schedules.

Too much time required to manually produce and share on-call lists.

The lack of visibility on the coverage for the whole hospital.

Unreliability of information due to the use of paper documents for the management of on-call duties and physician coordinates. Also this data was sometimes not communicated to the appropriate stakeholder(s).

Too much time was required to plan schedules and didn't allow the department chiefs to focus on other parts of their role such as quality improvement.
How the Hawkesbury and District General Hospital Faced Its Scheduling Challenges with the Help of PetalMD

Schedules are Centralized into a Single Hospital Dashboard: Physician and staff no longer have to consult different sources of information to get an overview of the hospital's coverage and physician availabilities.
Information is Accurate and Accessible on Mobile: Physician can easily know who is doing which task and when, directly from their smartphone. In addition, they can contact each other without necessarily having to go through reception.
On-Call Lists are Automatically Generated from Physician Schedules: No one has to manually collect the physician schedules and manually transcribe the information to create and update the on-call lists, saving a lot of time for many stakeholders.
A Concrete Example: Managing a Code Orange
On September 19, 2018, a school bus crash occurred near the Hawkesbury and District General Hospital, which had to accommodate 25 children injured or in shock.
"Last year, I got a phone call saying: 'We have a Code Orange'. A Code Orange is an external disaster, so the Boston Marathon is a Code Orange. For us, it meant a school bus. We are a small emergency department, we see almost 50,000 patients a year and we have 2 doctors at the time. We had a call for a school bus. We had 25 injured children showing up in the next 15 minutes."

Physician and Chief of Staff at Hawkesbury and District General Hospital
---
See also:
---
The chief of staff explained during her talk that, thanks to the digital schedules, she was able to quickly identify which physicians were available and then contact them directly. In less than 20 minutes, she was able to ensure that she had a team of 20 doctors willing to greet the children, which would not have been possible without the help of a digital solution. Thanks to the fact that the hospital had already modernized its processes by opting for a technological tool to manage doctors' schedules, she was able to communicate with physicians directly from her mobile device in record time.
"I pulled out my phone and I was saying to myself: 'I have to find doctors NOW!' So I went to my PetalMD dashboard and said: 'OK, who do I have here in the hospital?' and right away I started scrolling down: by clinic, by OR, by endoscopy, by on-call […]. Just by using my console, my dashboard, I was able to mobilize about 20 doctors to be in that emergency department within 20 minutes and we had a real command center going on. We had a doctor in triage, we did the ambulances, we had waiting rooms set up for families and for patients. It went super smoothly and, as I sat there, I started thinking: 'Oh my god, what would we have done before PetalMD!'"

Physician and Chief of Staff at Hawkesbury and District General Hospital

Get More Information About the Solution Used
If you would like to learn more about Petal On-Call, the on-call management solution used by Hawkesbury and District General Hospital, we invite you to contact one of our specialized advisor or to request a demo.