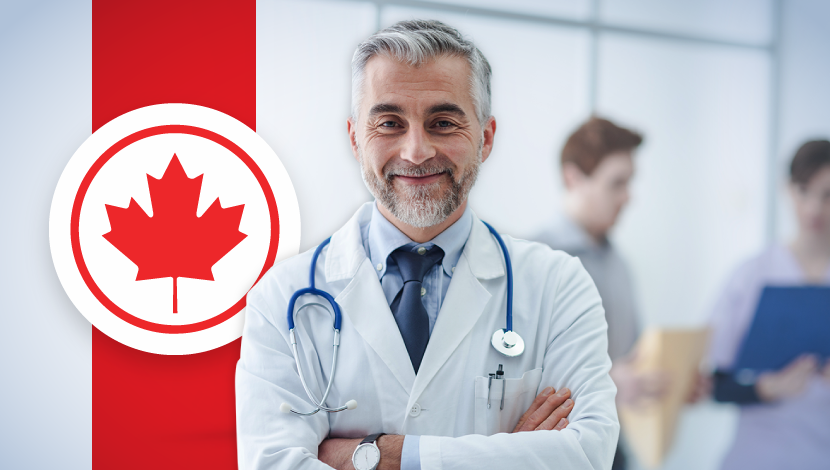 PetalMD is making an impressive breakthrough in Western Canada with its scheduling solution for physicians called Petal Scheduling. With thousands of physician users already in Quebec and Ontario, the scheduling solution has just been made available in Alberta and British Columbia.
This cloud-based technology seems to be particularly popular among medical specialists, especially cardiologists, pediatricians and anesthesiologists. Petal Scheduling is the most used medico-administrative solution from PetalMD, which recently passed the 37,000 physician user milestone.
How Does Petal Scheduling Help Canadian Physicians?
Petal Scheduling makes schedule creation, distribution and management easier for Canadian physicians. Using complex algorithms, AI and variables specific to groups of physicians, the scheduling solution tests thousands of possibilities simultaneously and suggests the best possible distribution of shifts in order to prepare an optimal schedule.
Once the schedule is created, physicians can access it from their mobile devices. Then any changes made to their own schedules or to their medical team's schedule are applied in real time. This technology saves physician planners dozens of hours when creating their schedules. The tool also benefits all scheduled physicians, who can send absence requests and exchange shifts autonomously.
Discover the features of

Petal Scheduling
Why Do a Growing Number of Canadian Physicians Choose Petal Scheduling?
Every time a new Petal Scheduling feature is developed, Canadian physicians are consulted in the process. This privileged collaboration with physicians gives the Petal Scheduling development team an in-depth understanding of the factors that influence medical service schedule creation and management such as: group rules, personal constraints, contractual agreements, absences, skills, fairness, etc.
Physicians are also consulted when improvements are made to the interface or to the mobile application. Thanks to this feedback, the PetalMD team offers a Petal Scheduling user experience that most closely responds to the needs of physicians.
Furthermore, the evolving nature of PetalMD's solutions also has a role to play in its growing popularity within Canada, because our users know that our scheduling solution constantly evolves and adapts to the new realities of Canadian hospitals.
Are You a Physician from Western Canada Who Wants to Try Petal Scheduling?
Since each group of physicians is unique, the best way to see how Petal Scheduling can be adapted to the reality of your medical service is to request a personalized demo with one of our specialized advisors. If you are a physician from Alberta or British Columbia, please note that PetalMD has an exclusive promotion for you, which is valid until September 20, 2018. If you want to take advantage of it, do it now before it's too late!