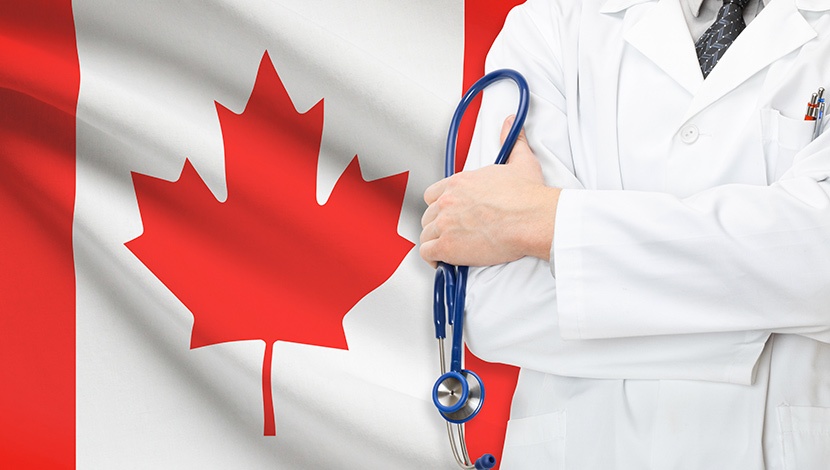 Canada doesn't fare very well when it comes to emergency department wait times; in fact, it ranked last among the 11 countries surveyed by the OECD, with an average wait time of over four hours. The situation is a major concern for Canadians according to a CROP survey carried out by Radio-Canada, whose respondents identified ER wait times as the leading problem with the country's healthcare system after access to family doctors.
These statistics paint an unflattering picture of the Canadian healthcare system. Healthcare professionals are scrambling to understand the root causes of emergency department wait times, but are they looking at the right factors?


The "usual suspects"
A shortage of emergency department physicians is often cited as the main cause of long hours spent waiting in the ER. A joint study led by the CAEP, CFPC and RCPSC found that Canada's healthcare system has a shortfall of 478 emergency physicians, a figure projected to rise to 1071 by 2020.
The shortage of family physicians may also be a contributing factor to wait times. The official journal of the CFPC, for example, suggested that Canadians who don't have a family doctor tend to visit the ER for non-urgent conditions.
While the scarcity of family physicians is an important piece of the puzzle, there are also economic factors at play. An announced $60-billion cut in health funding over the next 10 years from the federal government is clearly a catalyst for seeking out new solutions.
Canada's hospital funding model—which allocates funds on the basis of past expenditures—may also be at fault. According to the MEI, an "activity-based" model, whereby hospital budgets are based on the volume of medical procedures, may be an effective way to reduce ER wait times without sacrificing quality of care.


A communication or a resource issue?
We instinctively emphasize quantitative factors when it comes time to explain emergency department wait times. We draw correlations between the number of hours spent waiting and the number of available physicians per patient, for example. But ER wait times can also be linked to qualitative influences, particularly the communication issues between different hospital stakeholders.
In 2013, a US commission found that 70% of all critical events and delays in patient care could be traced to communication breakdowns. Also in the US, CRICO looked at 23,000 medical malpractice lawsuits and cited communication as the main culprit in over 7,000 of these cases. How can communication be so closely tied to ER wait times?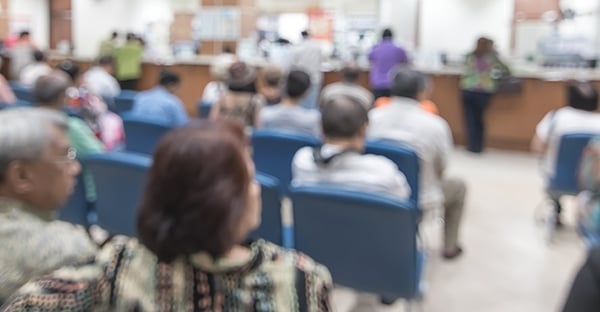 A patient waits for the physician to be reached
Each patient that walks into an emergency department must first be "triaged" according to the severity of the case, examined by the on-call doctor and seen by a specialist.
A study conducted by two hospitals affiliated to the University of Toronto found that one in seven pager alerts dispatched by hospital staff reaches the wrong on-call. Precious minutes may go by before the hospital learns of its mistake and attempts to reach the correct physician. Even when the right on-call physician is reached, the process isn't always quick. According to a study conducted by Spyglass Consulting Group, 53% of nurses can't always tell which physician is available in a hospital ER.
So the emergency patient waits—not because the hospital is short on physicians or funding, but because its communication tools are dated. For patients in critical condition, this is literally a life or death situation.


Dated technology weighs down the healthcare system
In an interview with Devenir entrepreneur, PetalMD co-founder Patrice Gilbert listed four technologies he believes are foes to the healthcare system: pagers, fax machines, phones and Excel.
Pagers and fax machines haven't been used in the average office or home in over ten years. How can these dated technologies still be the norm in hospital settings? Most hair salons have been offering online appointment booking for years, yet few physicians have followed suit. Resistant to change, medical facilities appear to favour the tools they have "always used."
Of course, hospitals can hardly be blamed for this show of resistance. Implementing new communication tools in facilities that are open 24/7 to handle life and death situations is no small feat. For their part, medical clinics are bursting at the seams, which makes it difficult to see the big picture. It isn't enough to raise the issue of management and communication tools with hospitals and medical clinics—we must do everything in our power to ease the transition.


This whitepaper is for physicians who could benefit from a scheduling solution. It contains:

A detailed description of every Petal Scheduling features




Screenshots that provide a concrete overview of our interface and the user experience

Pricing plans


Hospitals and physicians need technologies that are easy to implement
Declarations and studies won't fix long emergency wait times—we also have to take action. The cutting-edge technological solutions we have developed are intended to reduce wait times in Canadian emergency departments, and since we know how challenging it can be to implement new technologies in a medical setting, each solution is set up by an experienced team of change management experts.
Petal On-Call
Reach the right on-call physician every time with an up-to-date call list, from any electronic device. No more mix-ups and delays associated with faxes and pagers. A solution for the entire hospital.


Petal Scheduling

Automatically create and efficiently manage physician schedules; save time for physicians—especially schedule planners—and optimize shift distribution. A solution for hospital departments (emergency, cardiology, pediatrics, radiology, gynecologists, etc.)



Canadian hospitals can expand their emergency departments, but this won't be enough to cut down ER wait times. Medical facilities will need to arm themselves with the finest management and communication tools to make optimal use of hospital resources. More than ever before, a technology upgrade is essential to ensure quality of care in Canada.