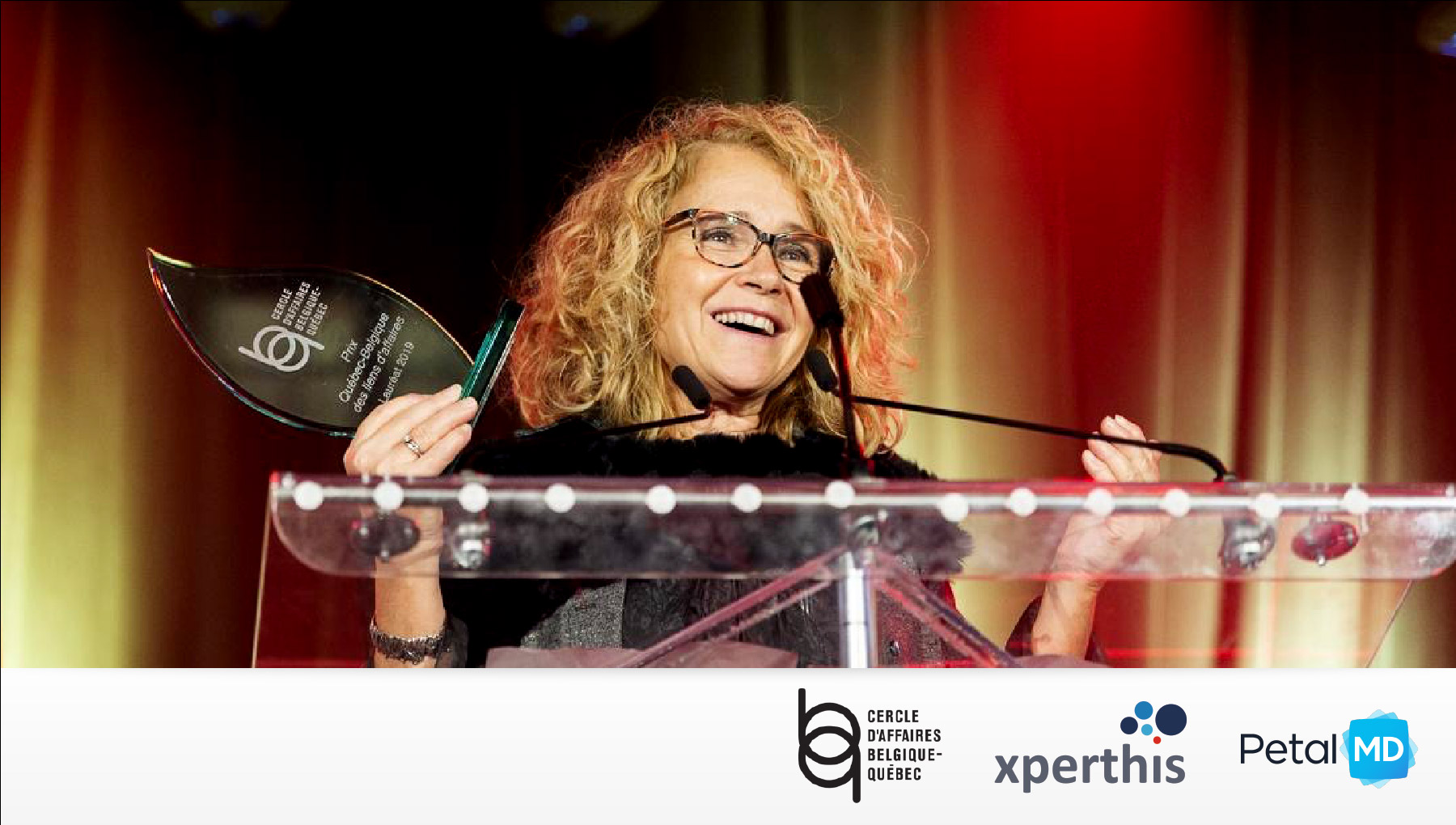 Thanks to its partnership with the Belgian company, Xperthis; PetalMD won the 2019 Quebec-Belgium Business Relationships prize, a recognition awarded for Quebec companies that perform well in Belgium or to Belgian companies that perform well in Quebec. It is after having met at the HIMSS Liège 2019 that the PetalMD and Xperthis teams decided to work together to modernize the planning management of Belgian health facilities.


Great News for Hospitals and Care Networks in Belgium
Xperthis, a Belgian specialist in health IT solutions, is newly responsible for the distribution in Belgium of the medico-administrative solutions developed by the PetalMD Quebec company. Thanks to this partnership, Belgian hospitals will have privileged access to PetalMD solutions and thus, will be able to more effectively meet the challenges of the Belgian 2020 health system reform, which aims to consolidate healthcare facilities into larger networks.

Benefits that Belgian Hospitals Can Achieve with PetalMD Solutions
Automatic and real time centralization of all medical schedules

Time economies in the creation of medical schedules, thanks to an automated planning algorithm

Better visibility for on-call lists and medical activities with dashboards and statistical reports

Real time updates of the on-call list(s) and other medical schedules when shift exchanges occur

An optimal distribution of shifts

Greater autonomy for the doctors in the management of their shift exchanges

Accessibility to schedules from any device in a secure environment
---
Download the complete Petal On-Call product sheet:
---

The PetalMD's First Success in Belgium: the CHC Care Network

PetalMD made its debut in Belgium back in 2017 by deploying its medico-administrative solutions in the six hospitals of the CHC Care Network, in Liège. According to Dr. Quentin Dulière, deputy medical director of the network, the PetalMD platform has helped to "modernize the management of medical on-calls" and "improve the quality of care offered". This improvement was made possible by a centralized and always up to date on-call list, which is accessible at all times by all physicians and other employees of the network.


Take Advantage of the PetalMD Solutions in Belgium to Centralize Medical Schedules
Are you working in a healthcare facility in Belgium? To learn more about how the PetalMD solutions can improve the coordination of your medical teams and the overall performance of your facility, feel free to contact one of our healthcare technology experts or download the CHC Care Network case study below.