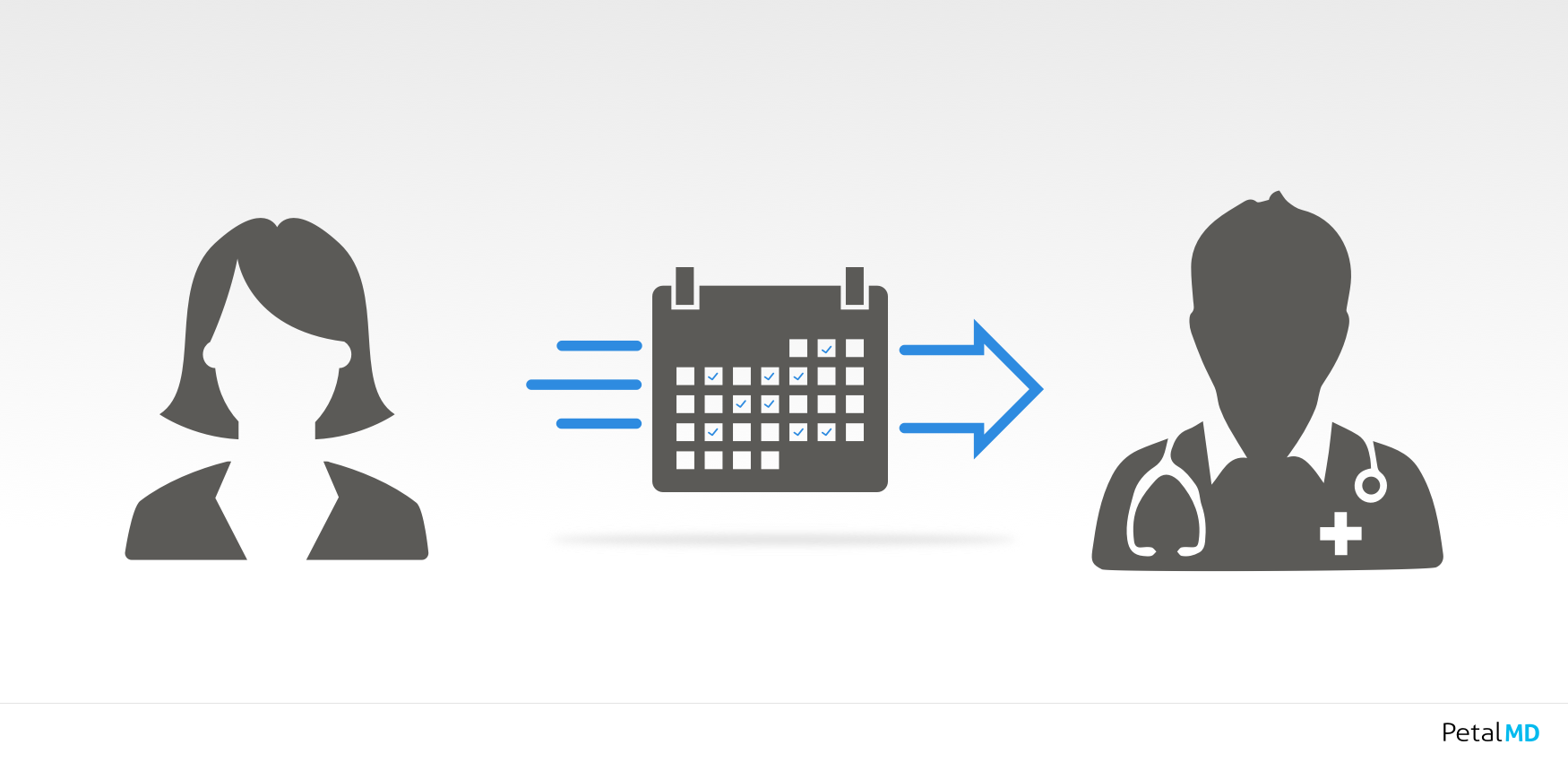 The concept of Advanced Access was first introduced by Mark Murray in 1990 due to growing accessibility problems. The issues behind millions of Canadians not having access to a family doctor needed to be addressed. Although there is quite a buzz surrounding this process, will it actually improve patient access? One thing is for certain though, Canadians need better access to care.
A poll conducted by the College of Family Physicians Canada (CFPC) in 2007 revealed that 14% of Canadians don't have a family doctor and 41% of them are unable to find one.
In 2013, there were only 2.6 family physicians for every 1,000 patients, ranking Canada 24th out of 28 countries worldwide (OECD 2015, calculations by Bacchus Barua).
In an effort to increase efficiency and with the goal of quality improvement, the implementation of the new process is becoming increasingly investigated and used.
Canadians are struggling to see their family doctor in a reasonable delay when needed. According to a Canadian Institute for Health Information publication, 33% of Canadians reported waiting 6 days or more for an appointment and 41% said they waited more than 2 months for an appointment with a specialist.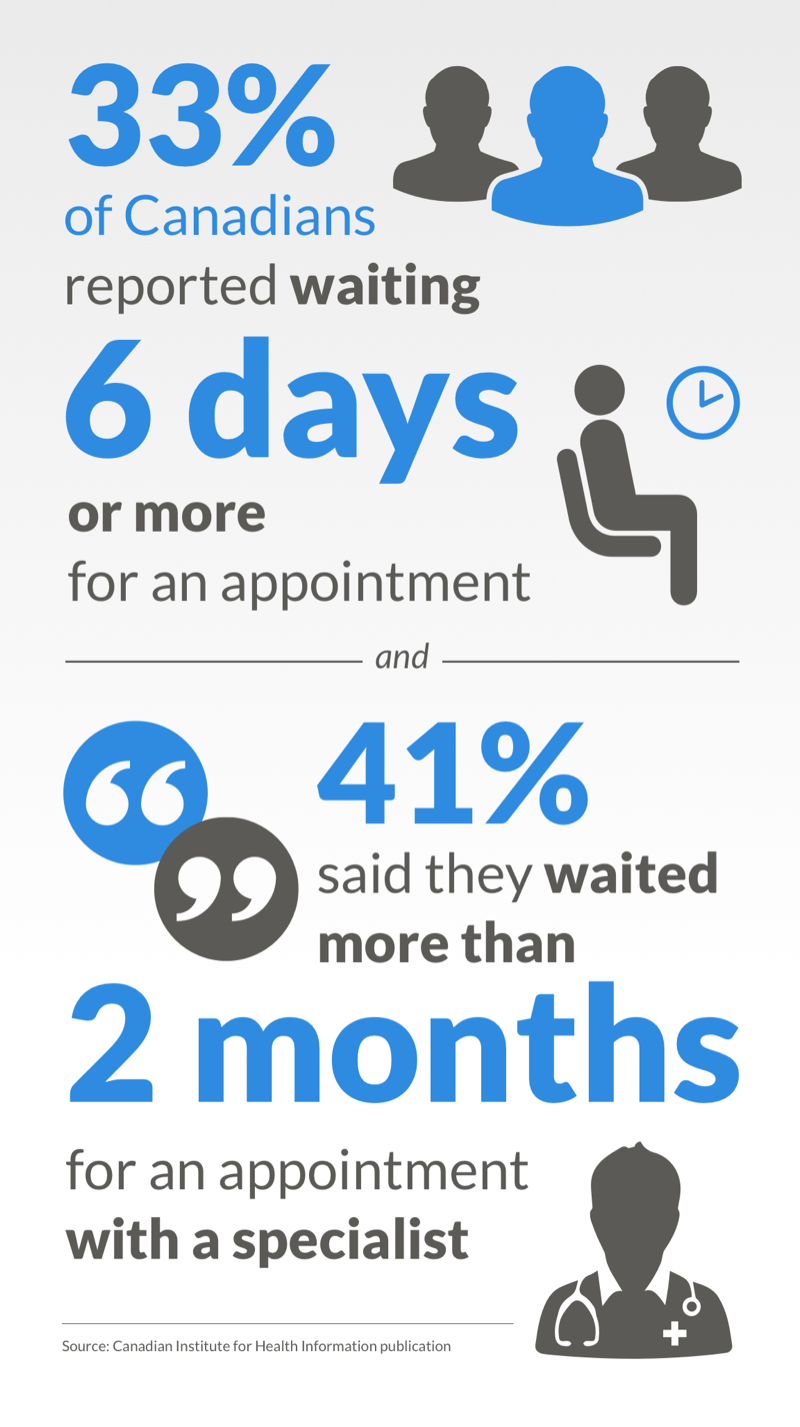 What Does Advanced Access Do For a Clinic?
Advanced Access aims to help clinics meet patient demands and ease access by allowing appointments to be available in a given week rather than a month later.
The principle of Advanced Access is : a practice where the patient can have access to 1st line medical services at the opportune moment.
What this means for clinics:
A reorganization of schedules and patient bookings
Shift in communication processes
An update of roles and tasks
Strategic planning
However, Advanced Access does not mean service requests are infinite nor does it mean that wait lists are inevitable. It is not a turnkey project, but rather, an innovation that aims to improve timely access to care.
What Does it Affect?
It is important to note that the principle of Advanced Access has a direct impact on the balance of a clinic's offer and patient demands.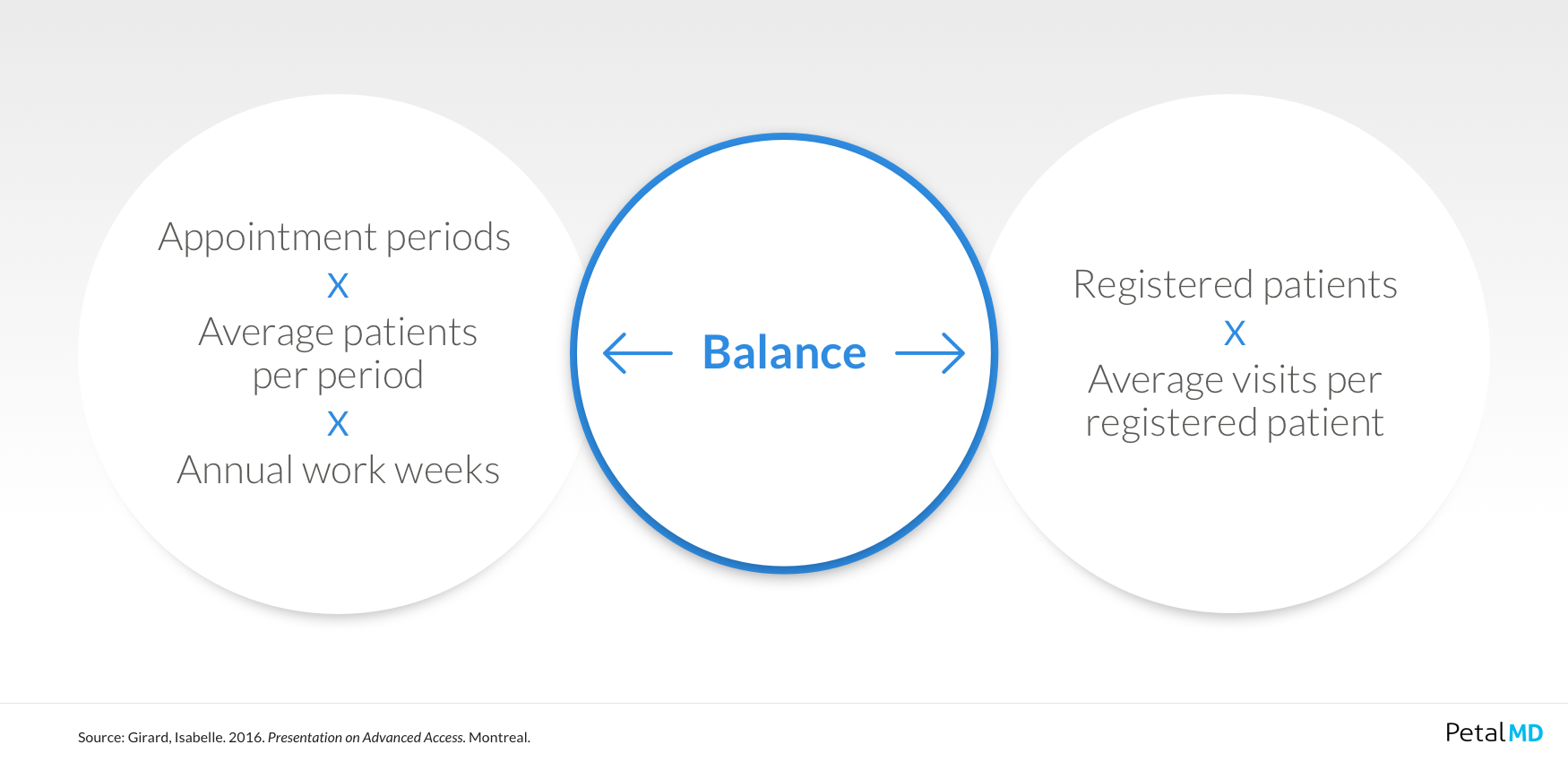 This calculation allows us to see that there is an important variation in regards to the clinical offer as it depends on caseloads, patient return rates and the duration of a clinic's consultations.
Studies have tried to find a link between the use of the process and no-show rates, most to no avail. A study by the Society of Teachers of Family Medicine suggests more important measures to look at: "provider-patient continuity, wait time to an appointment, and other factors." As wait time for appointments and delays decrease, it positively affects provider-patient continuity, being the ability to continually match a patient to their personal physician, and patient return rate.
What are Some Results?
According to a research project conducted by the University of Sherbrooke and the CSSS Champlain - Charles-Le-Moyne in Quebec, clinics who have implemented Advanced Access were faced with a high elevation of patient appointments in the beginning. However, in the long run, the positive results included satisfied patients and other healthcare professionals as well as the onboarding of new patients.
Similarly, a University of Sheffield study in England aimed to determine if Advanced Access improved appointment availabilities, while taking into consideration the views of the GPs.
It showed 78% of practices reporting improvements in access and who believe this would be sustainable. What's more, 33% of GPs "reported other benefits including feeling in control of workload, improvements in staff morale, and GPs' perceptions that patient satisfaction had improved."
The use of Advanced Access at the Kaiser Permanente clinic in Northern California resulted, among other benefits, in a reduction of routine appointment wait times from 55 days to one day in less than a year and increased the chances of matching patients to their personal physicians from 47% to 80%.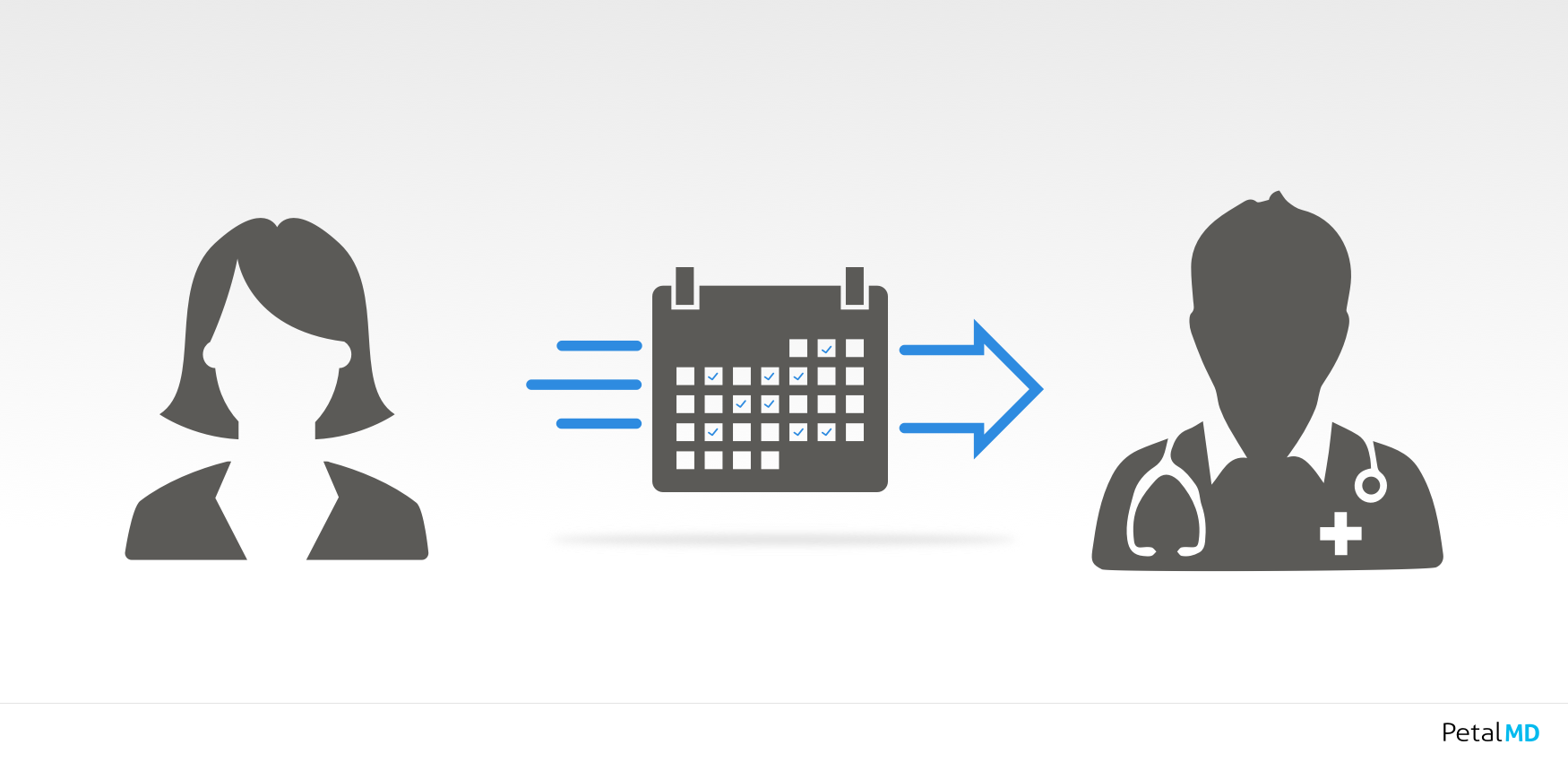 So how does Advanced Access actually help a clinic? According to the findings previously mentioned and other reported results, Advanced Access improves patient access and consequently, patient attendance rates. It allows clinics to develop and adopt sustainable improvements and have more control of their workload. Physicians are also content with the ability to adapt their offering.
Available Educational Resources
A paper by the College of Family Physicians of Canada addresses "Timely Access to Appointments in Family Practice" and highlights advanced access scheduling.
There are more available resources that give specific information as to what Advanced Access is and it's change requirements. Training teams and explanatory videos are also available by organizations and associations.