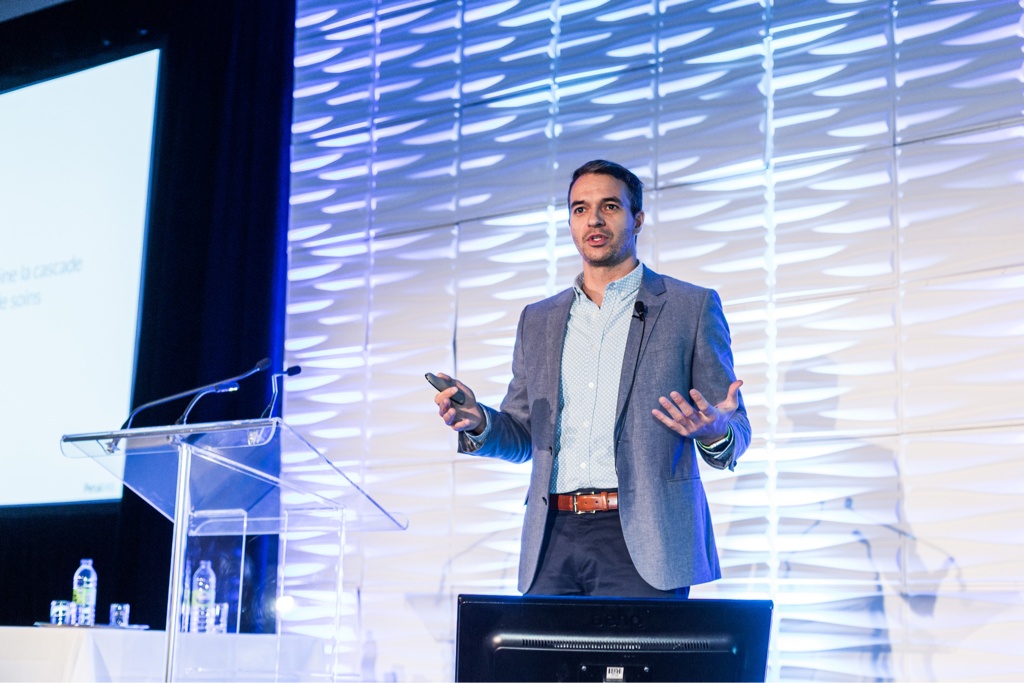 As Canada's leading physician department and hospital scheduling provider, we became known for our scheduling and communication technologies. This led to medical clinics approaching us for help with their patient scheduling. As a natural next step, we built a product that leverages our scheduling technology to meet the needs of medical clinics: managing patient appointments.
In late February, our CEO Patrice Gilbert presented our new patient booking solution at the Medical Clinic Association of Quebec (ACMQ in french) conference in Montreal. The association represents over 2000 medical clinics across the province with the goal of assisting them with management and funding challenges.
Technology to Manage the Offer and Demand
Managing patient booking is all about leveraging technology to match the demand (patients asking for appointments) with the offer (physician's availabilities).
A clinic's offer is a combination of:
physician availabilities,
type of practice,
physician preferences,
scheduling methodology
and practice group.
All of these factors determine the cascade of which physicians are available to see patients, thus determining access to care.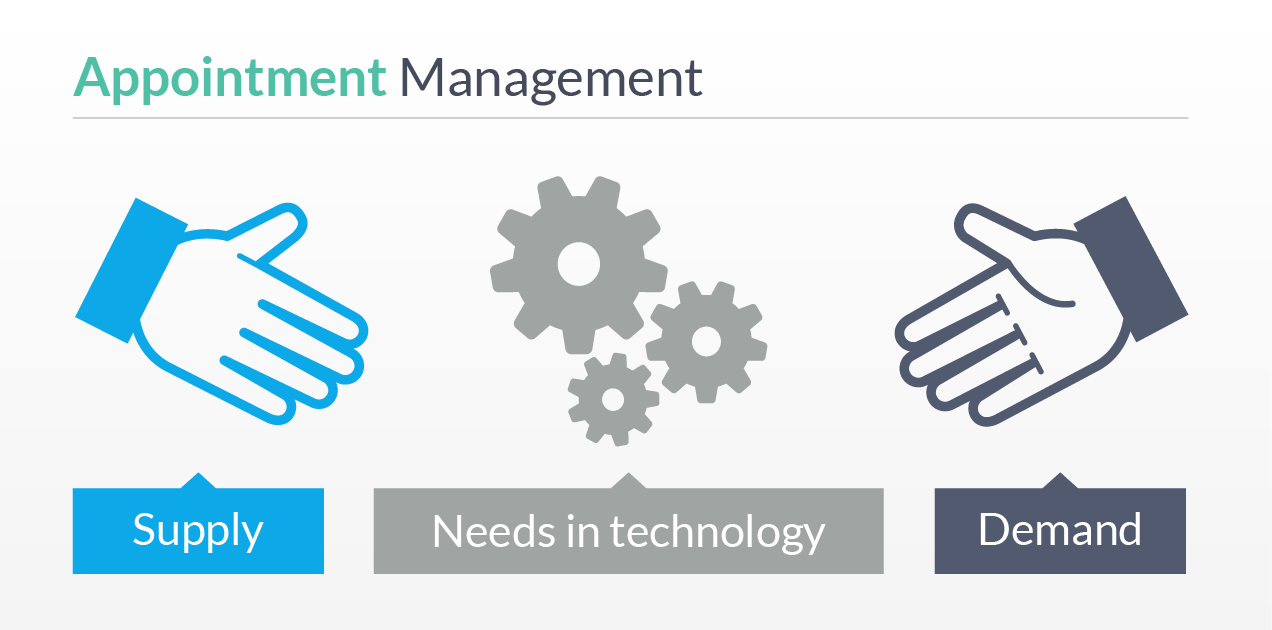 What about demand? We all know that Canada, among other countries, faces the challenge of access to care. Patients often wait on the phone for several minutes to book an appointment with their doctor, to only receive an appointment slot in a few months. In addition, even when the appointment is finally confirmed, many patients don't show up to their appointments, for the simple reason that they forget. To manage no-shows, some clinics adopted an overbooking policy, which unfortunately doesn't serve the patients that actually show up and negatively impacts patient satisfaction.
Patients are Ready to Book Their Appointments Online
Patients are already using the internet and smartphones to manage their daily lives, so why don't we leverage this technology and let them book an appointment online? They will receive notifications and reminders for their upcoming appointments, increasing the chance they show up and eliminating the need to overbook. Not only will this improve the patient experience, but it will also increase the efficiency of your clinic by reducing manual tasks thus helping you control operating costs.
The answer is a completely integrated scheduling platform that automatically matches appointment demands with physician availabilities. The platform will pull your scheduling and patient information from the EMR you already use, or allow you to enter the availabilities manually. Once the engine crunches that data, it will create an appointment availability that is synchronized and available to your administrators through an internal portal and to your patients via your website.