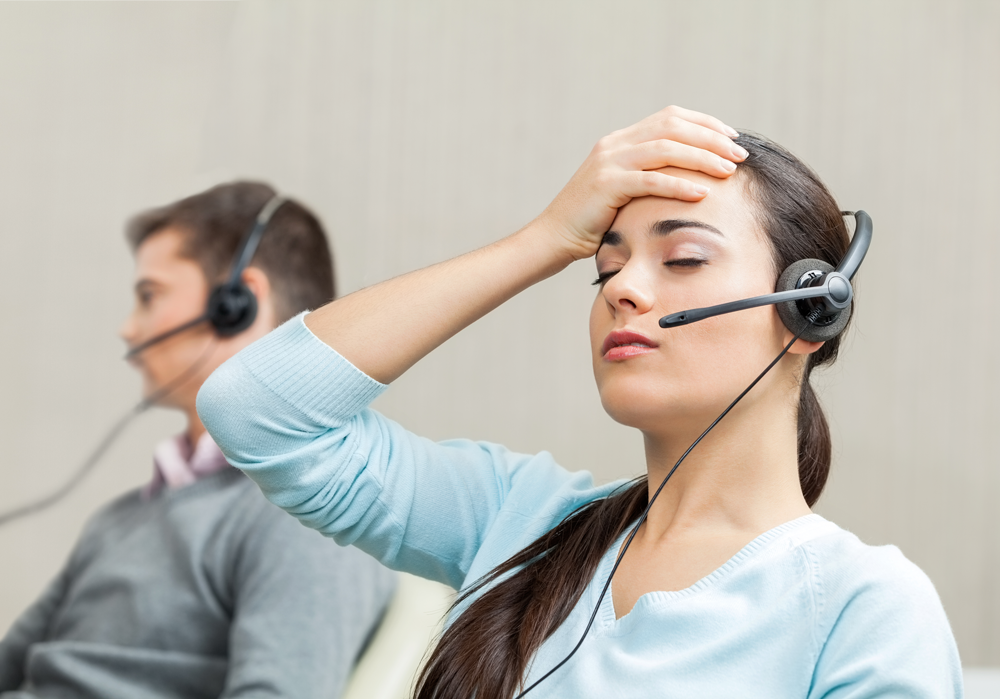 Today, medical clinics are exposed to many different systems, often complicating processes that could easily be simplified. The added use of pen and paper to certain methods also does not contribute to added efficiency.
With the intricate processes the staff must endure for various tasks, it can be difficult for some clinics to keep up with everything without the help of certain softwares. However, using many different technologies does not alleviate the difficulties, but rather adds to the complicated processes.
Current Clinic Pains
The general trend present in today's healthcare system lies in clinics scrambling to diminish patient no-shows as well as eliminate double-bookings and manual transcriptions made by their staff.
Patients that do not show up for their appointments affect phone operators, secretaries and physicians. Did the patient forget their appointment? Were they reminded? Is there a way to track such a process?
The entire clinical staff is extremely busy and without the help of useful technology, tasks can easily be overlooked. From confirming to reminding patients of their upcoming appointment, without an efficient process, no-shows will continue to be a recurrent event.
With the dozens of calls that come in every hour and the different staff taking the calls, it can be easy to double-book a time slot for a certain physician. Not only does this lead to lost revenue, but patients are unhappy and feel their service is inadequate.
The clinical staff, for their part, also have the task of manually transcribing all physician schedules into the EMR to see who is available and when for patient bookings. This task is lengthy and requires acute attention to detail to avoid any and all errors. There has to be a better way.
Patient Booking Through Efficient Software
Infoway, in their whitepaper: Exploring the Value, Benefits and Common Concerns of e-Booking, showcase that using patient scheduling technology reduces the amount of no-shows by 9%.
#ebooking or patient self-scheduling can reduce the number of no-shows and boost productivity. http://t.co/lav5JDNqG7

— Infoway (@Infoway) March 19, 2014
PetalMD's patient booking software provides clinics with:
Reduction of operating costs for appointment management
Elimination of double-bookings
Reduction of missed appointments
Dismissal of manual transcriptions
An increase in patient satisfaction
What's more, PetalMD's solution also includes walk-in and office scheduling management. Patients can manage their appointments online without the threat of double-booking.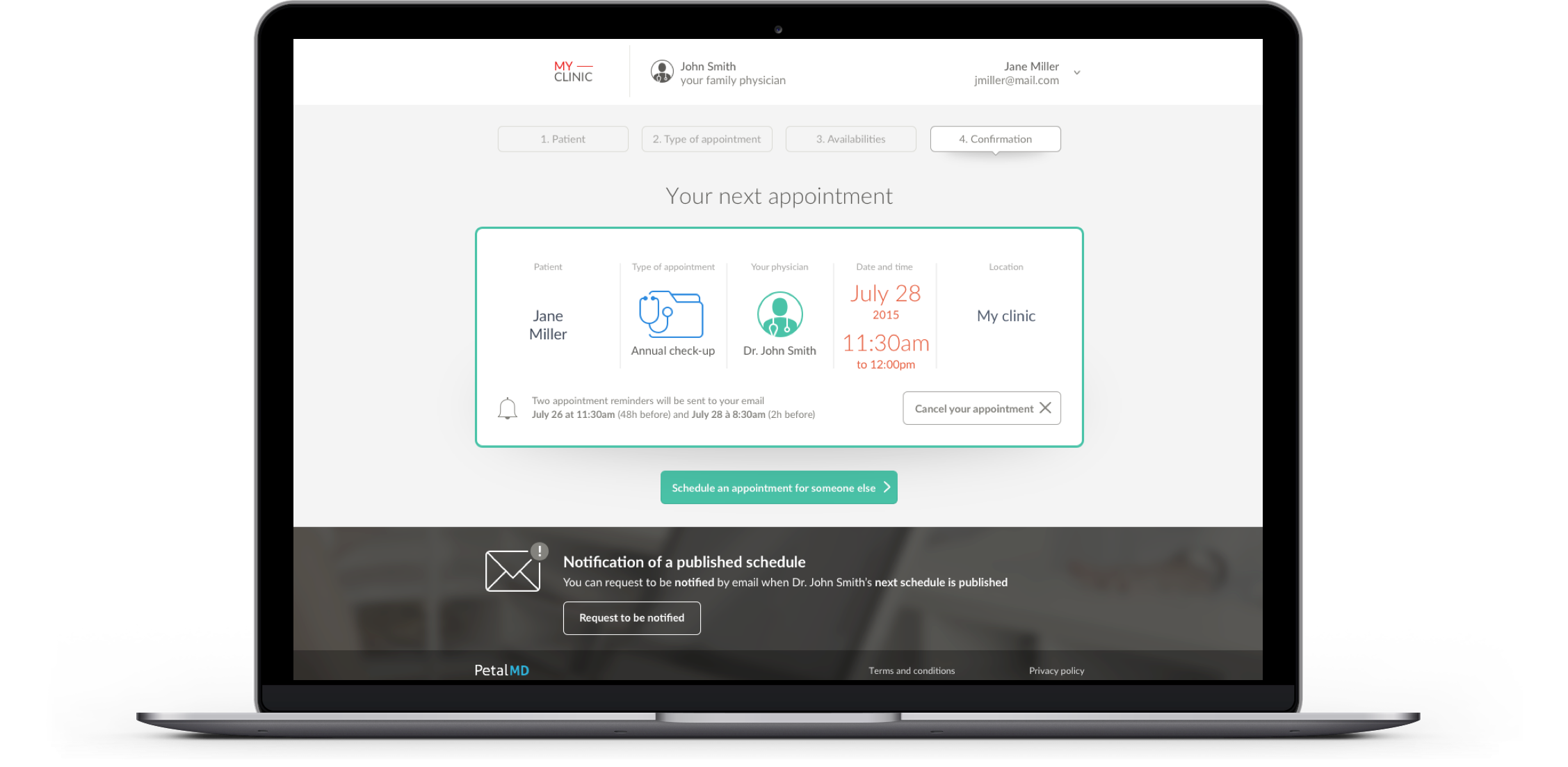 Phone operators can also book patients in under 15 seconds, increasing the number of calls taken in a day and reducing wait-time for patients.
PetalMD's solution also includes secure messaging, making it quick and easy for physicians to contact one another, whether in the same building or across the country.
New technology that performs all tasks in one place is the best way to prevent mistakes and ease the scheduling process, benefitting both clinical staff and patients.
Ever wonder if there was an easier way to manage clinical patient bookings?