When a patient needs critical care in the middle of the night, the hospital staff reach for the on-call roster, looking to page the right physician. The posted schedules, however, are not always up to date and are often hard to read. This situation, among others, leads to miscommunication among hospital staff, which is the #1 cause of delayed treatments.
A study at two University of Toronto teaching hospitals identified that 14% of all pages were sent to the wrong physician. These incorrect pages create delays and inefficiencies that potentially threaten patient safety. With physicians spending more than 25% of their day on communication other than with patients, increasing communication efficiencies benefits both hospital personnel and patients.
Poor communication is very costly for hospitals and the healthcare system.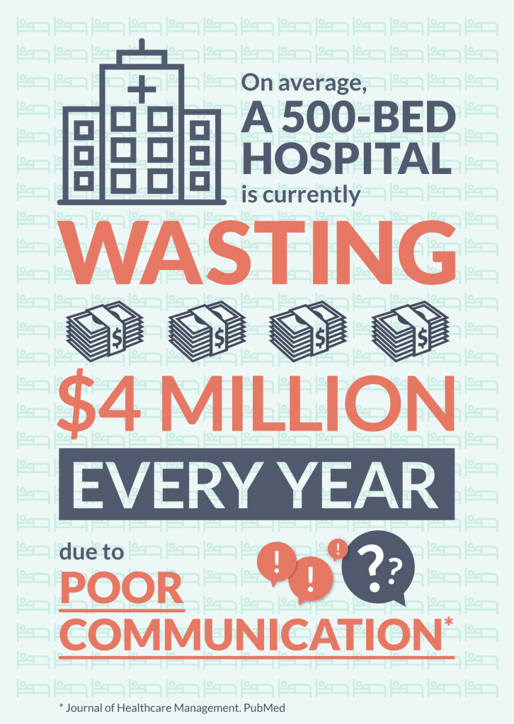 The reliance on paper on-call schedules leads to hospitals pouring more resources into hiring additional personnel to manage these schedules, such as administrators and phone operators. These personnel support communication at both the department level and the hospital level. They send faxes throughout the hospital when schedule changes are made, take calls, and coordinate tasks, many of which can be made more efficient with the use of technology.
The solution is to standardize a real-time online scheduling system across departments, accessible to the administrators and physicians. Integrating technology in hospitals solves many communication challenges and allows staff to:

submit their availabilities


trade shifts on their own


and securely communicate with each other
A hospital-wide solution will not only shoulder hospital personnel's work, but will also immediately update on-call schedules in real-time to all staff.
The fact that 26% of physicians are currently stressed with on-call issues, according to a Physician Wellness survey, highlights the need to address the problem.